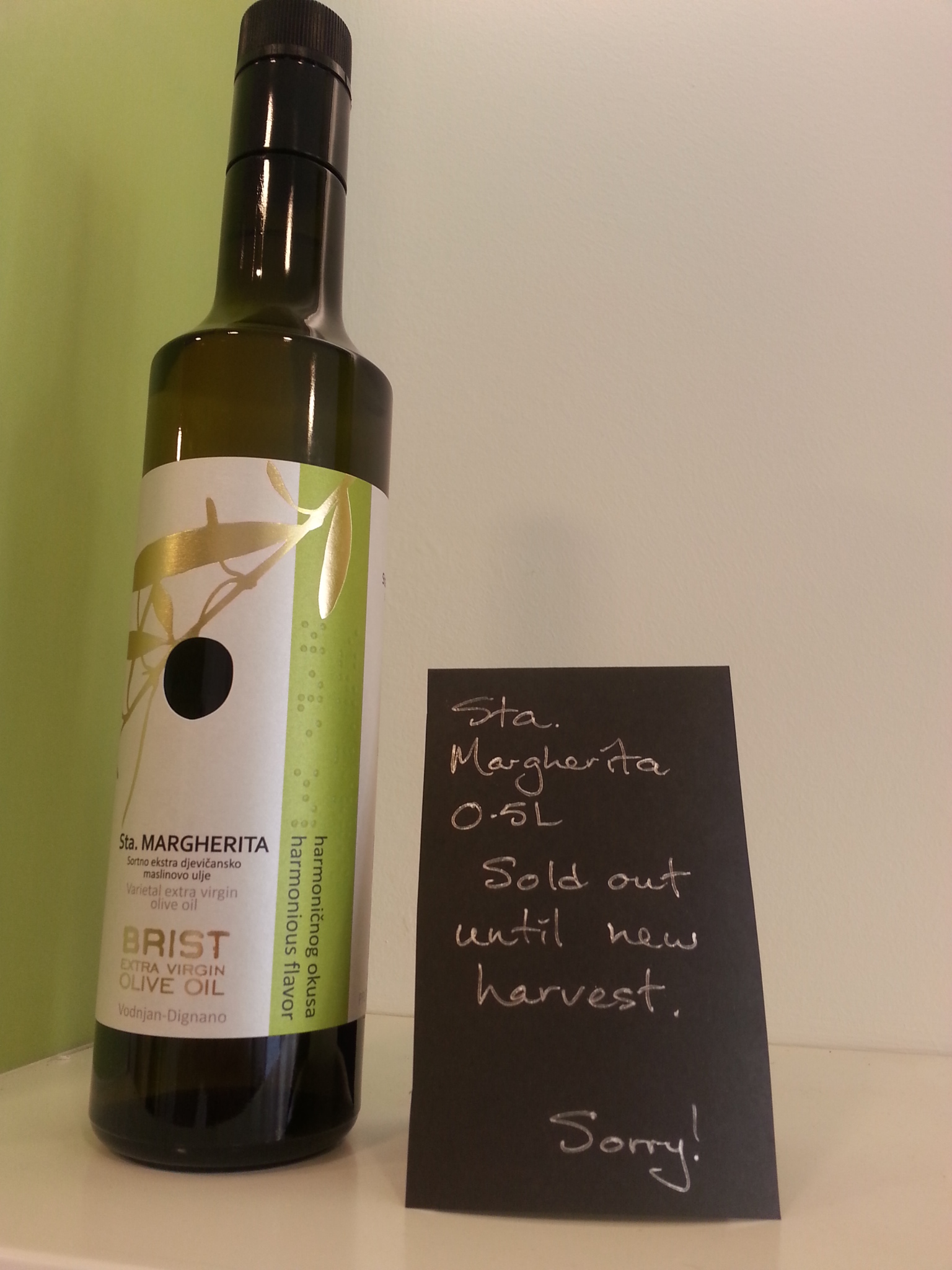 We have a simple ethos: New season means new oil. We do this for a couple of reasons.
Firstly we want you to have the best, secondly it means that we have already estimated what we expect to sell which takes the pressure off trying to sell more than people want to buy. This makes the shop experience nicer and with no pressure for you our valued client and for us too.
We have however increased our production for harvest 2014 so that we can continue to grow internationally while making sure we have plenty of oil for summer guests when they come by to share the Brist experience with us.
At Brist quality will always come first before quantity, on that we will never change.