It took quite a bit of manpower to get it in place but tank No. 6 is in place at Brist oil cellar. She stands 2,8m tall ready to take the new harvest of varietal Buža for our Sta. Margherita.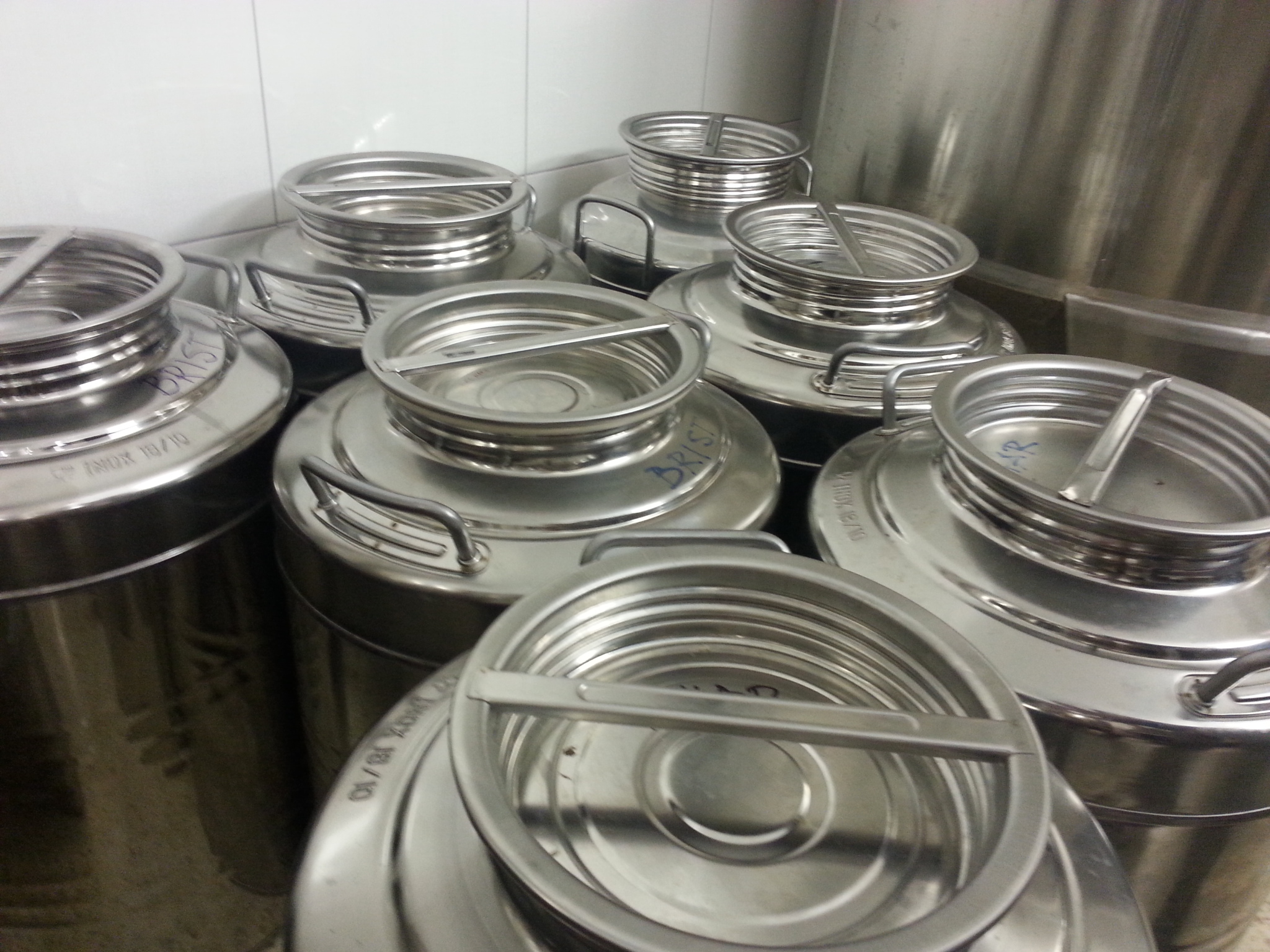 It's been a great harvest with a bumper crop but with demand still larger year on year, "Bačva 6" has arrived. 2050L capacity, made of stainless steel, it represents our constant commitment in investing in the highest quality equipment. There is much wisdom to be gained from the "old ways" of milling and storing but we are firm believers that to get the finest olive oil only the highest quality equipment should be used along with the highest standards of professionalism when working in the oil cellar through the process of filtering, blending, storing and filling.
Transporting the oil from the mill is in sealed stainless steel small containers of 50L. It's a lot of manual labour, but it's a labour of love for us.