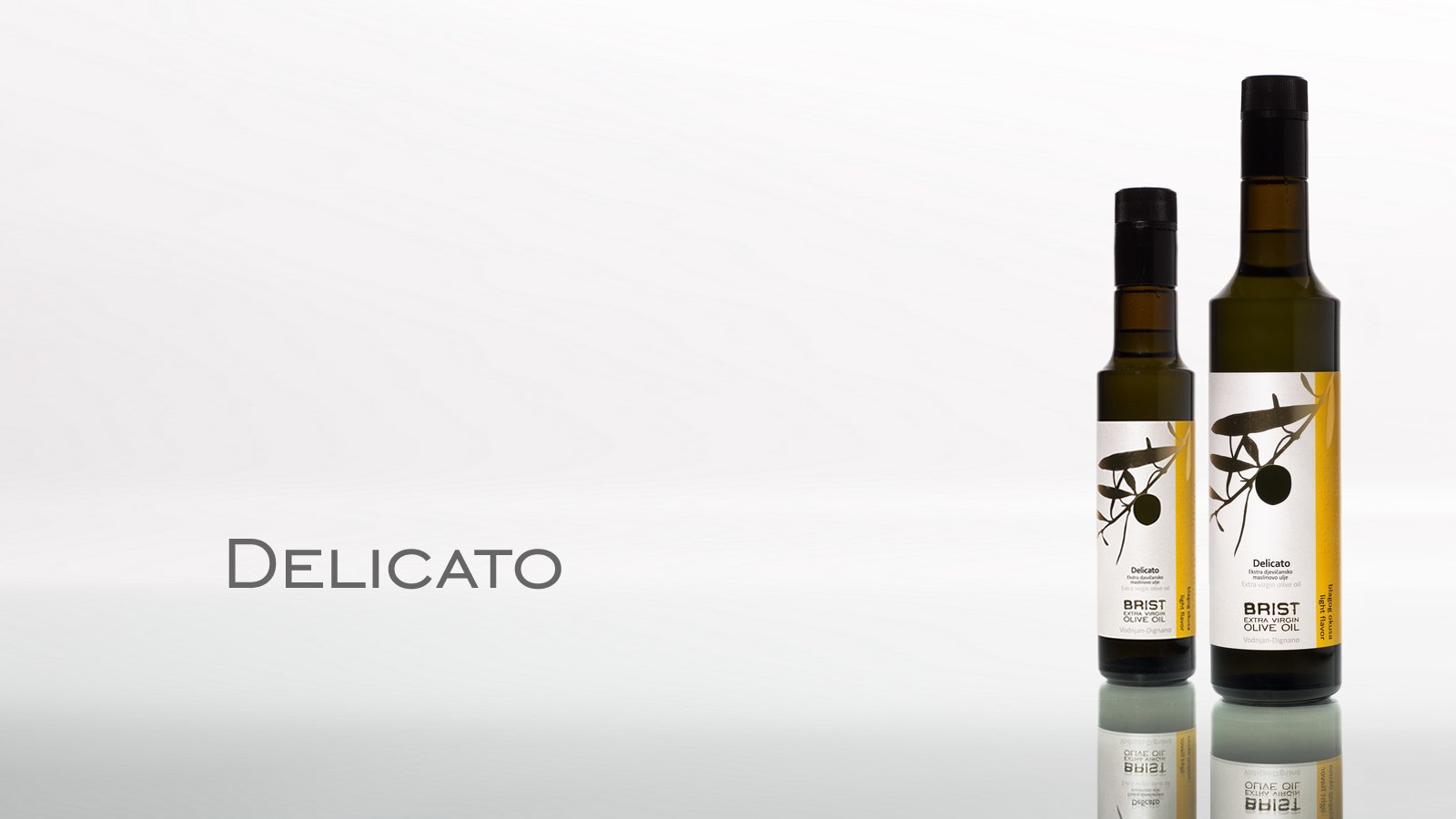 Blended Extra Virgin Olive Oil
Delicato is a light and elegant extra virgin olive oil. It is a blend of local olive varieties and a favorite of top chefs for it's subtle tones, tastes and aromas.
Flavour: Light and fresh, with notes of grass, fresh herbs and green apple. A very light bitterness and a slightly spicy finish in the mouth.
Use: Finishing hot, warm and cold dishes.
Serving recommendation: Recommended with light salads, fish and seafood, steamed vegetables, minestrone soup, or as an interesting spice on vanilla ice-cream and lemon sorbet.
Olive Varieties: Buža puntoža, Leccino, Pendolino