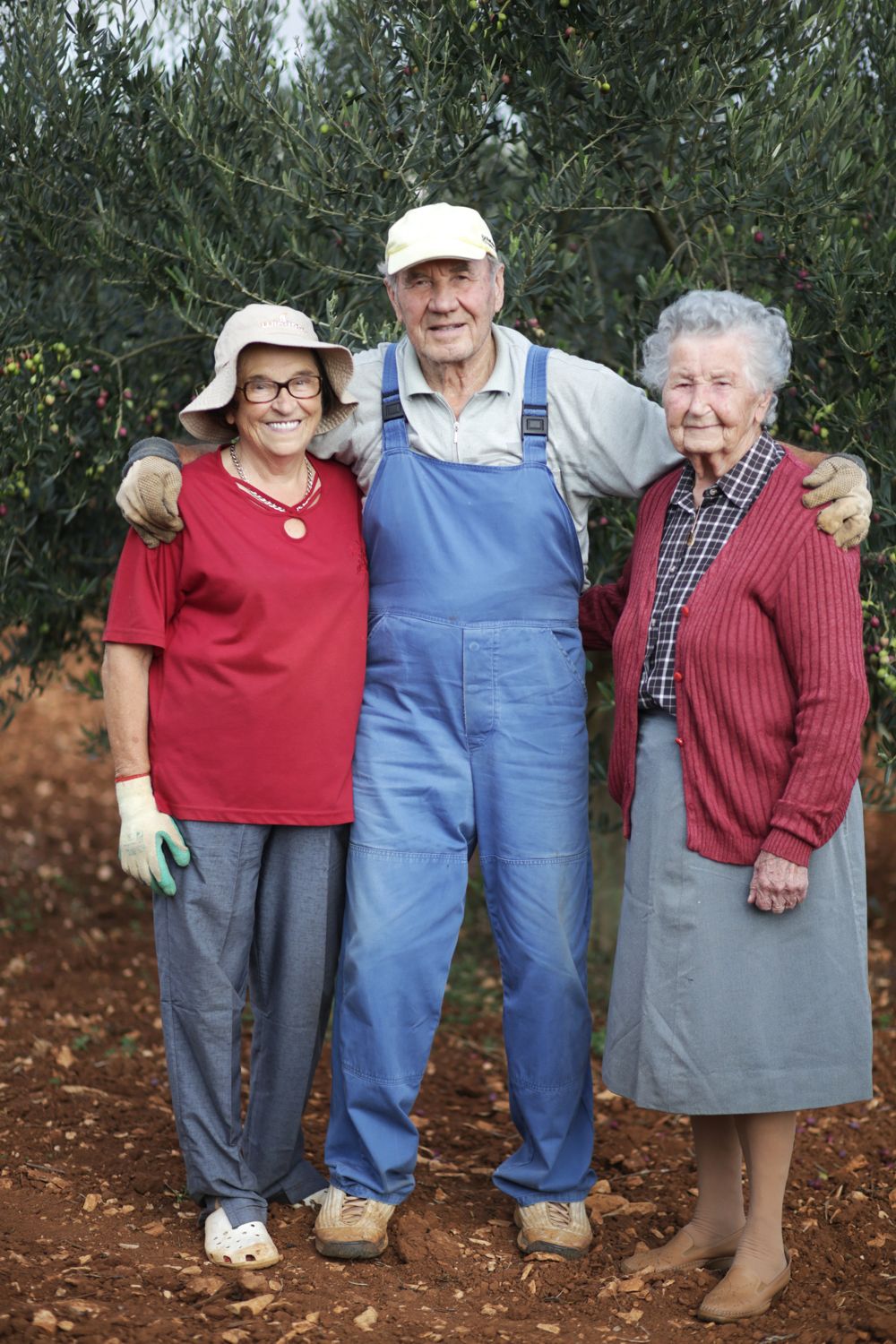 It's been a challenging harvest, but a challenge we were able to meet and what we have grown, picked, milled, filtered, blended and bottled is (we think) our finest oil yet.
A wet summer gave us heavy olives with a lower oil yield but that oil is balanced and complex in it's taste, being as it was, exposed to endless cycles of rain and sunshine. A large team was on hand to help the family harvest the trees and the very special family day of harvest once again saw four generations of pickers harvesting the olives.
Pictured right:
Nona Darija (77), Nono Matej (80) & Nona Ana (95)
Pictured below:
Lena Puhar O'Grady and Ines Puhar
The full family team after the day's work is done.