We are always delighted to receive your feedback on our oil and your experience with us in our shop and on our olive grove tours. Thank you for reviewing us. 🙂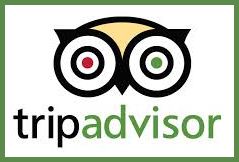 "The Best olive shop I've ever seen."
"The whole family business is inspiring, you can see that everything they do, they do with heart. The olive oil is the best I ever tried, and the prices are available."

"Brist Oliven Öl aus Vodnjan, Kroatien"
Bei unserem Urlaub dieses Jahr in Kroatien sind wir auf eine Olivenöl Manufaktur gestoßen dessen Qualität und Geschmacksvariationen uns Restlos überzeugt hat. Hier wird nicht einfach nur Olivenöl erzeugt es wird zelebriert. Die Liebe zum Produkt war bei der Begeisterung über Anbau, Ernte und Verarbeitung bei der Vorstellung von Paul O`Grady (komisch ein Ire in Kroatien) zu spüren. Letztendlich hat uns aber die Qualität der verschiedenen Öle überzeugt.
Wer wirklich sehr gut beraten werden will und ein tolles Olivenöl sucht sollte bei BRIST in 52215 Vodnjan Trgavacka 40 vorbeischauen. Allerdings bringen sie etwas Zeit mit.
Seeing how love and dedication can bring a family business to perfection and a success story, really puts a perspective to how business should look like. Puhar/O'Grady family will welcome you as you were their oldest friend and share their passion for olive oil. Truly a must visit place in Istria.

"Aanrader om olijfolie te proeven"
Vriendelijke en professionele uitleg over olijven en olie. Hebben alle olijfolies mogen proeven en kregen uitgebreide uitleg. Niet opdringerig en ook als je niets koopt, geen probleem. Tips gekregen voor oa chocoladeijs met olijfolie. Aanrader!
Me and my husband took a drive to Vodnjan from Pula and found out that the shop of Brist Extra Virgin Olive Oil was closed because of harvesting. Although we enjoyed the visit to the village. After we came back to the hotel in Pula I found the email to one of the owners of Brist and sent him an email and asked if the shop would be open the day after. In few minutes I got a replay that said he would open it for us at the time that suited us! In few words we got excellent lecture about olives and how to make first class oil out of them. And the visit included tasting of different kinds of oils and also local wine from neighbors.
Thank you Poul and I can surly recommend a visit to this wonderful shop where you can sense that there is passion and joy in every detail and drop of the olive oil.

"Wisdom in olive oil"
Interesting and educating visit to learn about olive harvesting and production of olive oil. Recommend people to visit and try or buy both oil and local wine…….

"Wonderful olive oil store – a must-see"
From the first glance at this shop, you can easily notice how serious and dedicated this family is to their business. Everything is made with special care, from leaflets and bottle labels to the oil itself.
Friendliness combined with professionalism made this a lovely experience.
It is wonderful to see a tourist attraction of such a high standard in Croatia. So, to anyone visiting Istria, make sure you don't miss out on it!

"For interesting facts about olive oil"
From the moment we entered this amazing new "shop" in the center of Vodnjan my family knew we had entered a new world! Paul, designer of the shop and married into the olive grove owners family, gave us tasters of his family's extra virgin olive oils while explaining in great detail the reasons for their varying flavours and after-tastes. The history, the interesting stories and the incredible olive oil kept us very interested for well over an hour and we could have easily then gone to visit the trees themselves if we had had the time. Thanks Paul and family for giving a new and interesting tourist attraction to wonderful Istria.

"The best olive oil made with love!"
We had an excellent day at the olive farm. Paul showed us around, and after the first minute we felt like home. Warm welcoming, delicious oil, and beautiful nature made a grey and rainy day into a shiny and warm day! If you are looking for an olive oil with high quality bit made with love- this is the place! Will definitely go back!!
Was staying in Vodjnan and walked in here to meet Paul a Irish man in Istria married into a olive tradition , Paul is a friendly very chatty Dubliner , who is not only happy doing his job of selling his new family's brilliant olive oil but is proud and very interesting , I am sitting ere in the west of Ireland eating my home grown tomatoes with wild Atlantic sea salt and mozzarella and this bottle of finest Intenso , it's the best , most interesting flavour some olive oil I have ever tasted . Paul told us the history the cultivation , the process and the love he shared with his Istrian family's golden (green ) crop , we brought home some of this lovely oil ( should have brought more . We were given a full oil tasting and full info and history of the oil and the region and there was no charge and didn't feel like we had to buy a bottle . We went to another big name olive oil family business and for the same experience and tasting we were charged 50 kunas each ( for this you can nearly get another bottle of this super oil as it was me and the wife) , I would definitely recommend this oil shop ( lovely bakery beside it , Huge croissants :-), ), the oil the chat the experience is well worth a visit.
Really nice and simple tour where we get to know about the growth. The guide were easygoing and told us a lot about their work and about Istria. The olive oil is the best I have ever tasted.

"Olive oil top-end adventure!"
Excellent olive oil in excellent place! Delicious taste and design! It's worth to visit and enjoy it.
I walked through the old town and spotted this stylish, modern store. Although I am not a big fan of olive oil I could not miss this offer. Excellent choice of oils for every occasion, from "cheaper – every day" to high grade selection for special occasions. Friendly and educated family staff. Highly recommended!
_____________________
Direct feedback to us via email
Wir haben den Aufenthalt bei Ihnen sehr genossen, ja es war beeindruckend einmal zu erleben, wie ein so hochwertiges Produkt entsteht, zumal man das mit allen Sinnen erleben konnte. nochmals vielen Dank und viel Spaß mit den Bildern.
Mit freundlichen Grüßen
Reiner Baisch
______________________
"It was an experience, we don't want to miss"
Paul I want to thank you for tour around the grove and the visit in your shop. It was an experience, we don't want to miss.
I wish you and your wife a lot of success in the business, and for you and your family.
All the best with kind regards
Rose (Ulm, Germany)
_______________________
Please note
For ease of understanding we may correct the grammar and spelling of some reviews. This is to aid understanding and the meaning remains strictly unchanged. We appreciate our guests writing in another language to assist others to better understand the review.