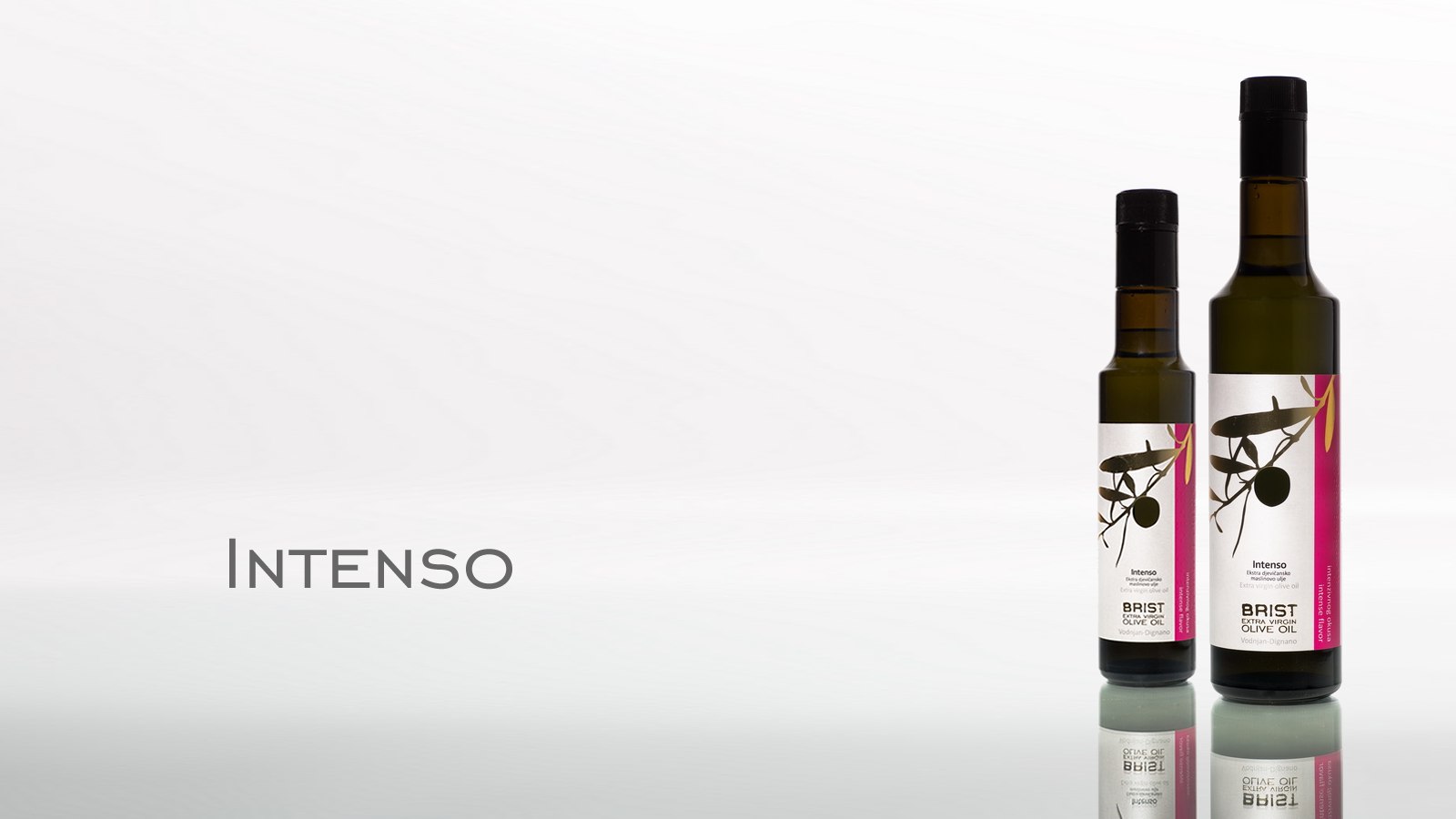 For those who know the region of Istria and have experienced wild rocket or spring onions, you will know that nature here can have quite a spicy edge. Intenso is one of these great products – a naturally spicy and masterful olive oil with quite a bite.
Blended Extra Virgin Olive Oil
Flavour: A robust and intense oil, with an aroma of wild herbs, intense fruitiness, balanced bitterness and pronounced spiciness.
Use: Finishing hot, warm and cold dishes.
Serving recommendation: Ideally goes with strong flavours in dishes of grilled red meat, prosciutto, truffles, rocket salad, mature cheeses, and as a great finish on dark chocolate ice-cream and cakes.
Olive Varieties: Istarska Bjelica, Frantoio, Rožinjola, Moražola, Karbonaca