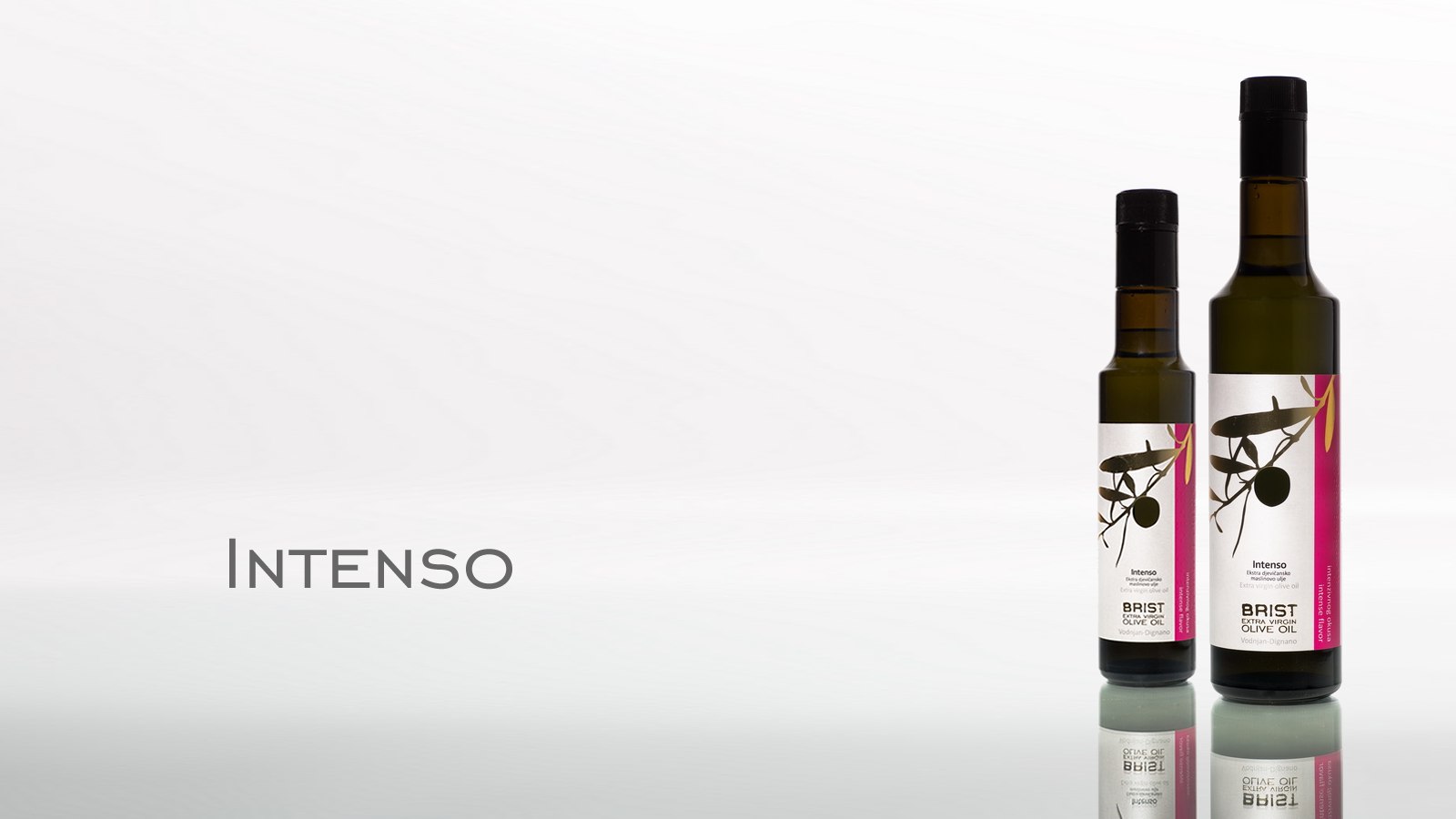 A highly popular oil in our range.  For those who know the region of Istria and have experienced wild rocket or spring onions, you will know that nature here can have quite a spicy edge. INTENSO is one of these great products – a naturally spicy and masterful olive oil with quite a bite.
Flavour: 
Pronounced, intense bitterness and spicy
Serving suggestions:
Combines beautifully with strong tastes and flavours of dishes with truffles, spiced salads, grilled red meats, especially venison and is a fantastic addition drizzled over rich chocolate ice cream.
Olive sort:
Žišolera, Buša, Karbonaca, Morasola, Rosulja
Producer: Brist d.o.o.
Retail:
Trgovačka 40, Vodnjan 52215
Packaging:
250 ml, 500 ml & larger quantities on request
_______________________________
Don't just take our word for it.