We invite you to browse a selection of images and articles below, from print and digital media, featuring Brist Olive Oil.
We continue to be equally delighted to speak with the media in Croatian, English or Italian either about our own wonderful oil, or on the subject of oil making in general. As a family we remain committed to furthering education in this area, which we are passionate about.
Co-produced with RTE Television
Croatian olive growers gear up for EU challenge

Croatia's smaller olive oil producers hope to capture niche European markets
Croatia is to join the EU on Monday after nearly a decade of negotiations. It is both an opportunity and a concern for Croatian businesses entering a competitive European market, as Guy De Launey reports.
Lena Puhar hands over a small glass with a slathering of golden-green liquid just covering the bottom. "Warm it up with your hands a little," she suggests. "The perfect temperature for tasting olive oil is 28 degrees." Once it is ready, the next stage is testing the bouquet – nose poking well into the bowl of the glass. An aroma arises that is fresh, grassy, and fruity. Then the oil is ready to taste. A quick slurp; air sucked in through the teeth, oil spread around the mouth. Then the swallow – and suddenly the spicy aftertaste. It is so pronounced that it brings tears to the taster's eyes. That proves that the oil is high quality, Ms Puhar explains. The mass-produced version tends to have a sweet after-taste. But the organic, Istrian extra-virgin olive oil experience comes with a kick.
Top chefs like Anthony Bourdain have waxed lyrical over its unique qualities – the result of cultivation in the relatively cooler climes to the north of the olive's better-known strongholds. "It's not industrial – we only have small pieces of land here," says Ms Puhar, looking across an olive grove with a view of the Adriatic Sea. "We can always supervise and be in control of what's happening. We pick manually; it is all natural and pressed on the same day."
Ms Puhar is the product and marketing manager of the family business, BRIST Olive. It produces about 10 tonnes of olive oil a year – a mere drizzle compared with the torrent pouring out of the giants of the industry in Italy and Spain.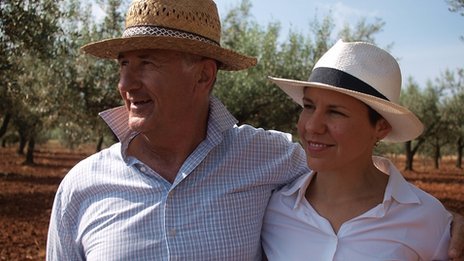 Lena Puhar and her father Silvano hope the EU will create new markets for them
Outfits like BRIST are aiming for a niche market – chefs and gourmets who are happy to spend 45 euros on a bottle. But they are still concerned about what European Union membership will mean to Croatian businesses like theirs. They may find it easier to export – but they are also worried about being overwhelmed by big business. "We need protection from the big olive oil industries," says Ms Puhar. "That's why we have to gather together. A small company will be swamped. But if we gather together and make a regional brand and go to the market with that, we'll have a good chance."
Businesses around Croatia have been facing similar quandaries. No-one is quite sure whether EU accession will broaden their export horizons or bring doom in the form of larger, more experienced competitors. What is more, they will lose free-trade access to some of their traditional export markets such as Bosnia and Serbia. The country's turbulent path from independence to EU membership has not helped. Many of the industries that were key parts of socialist Yugoslavia have declined or disappeared – victims of bungled buy-outs and a failure to adapt to changing times. The end result is that Croatian businesses may be in for a rough ride until they get used to the new situation.
'Need for strategy'
"As a nation we are illiterate in business terms," says Ivo Friganovic, a senior director at the state business innovation agency, Bicro. "We're missing a strategy of what we want to pursue in the future – what will bring us sustained economic growth. It should not just be 'come here, we are here' – there should be a strategy and some fields should have higher importance than other sectors." Mr Friganovic suggests a focus on the business-to-business sector. He points to successful companies emerging in railway signalling and pneumatic pump manufacturing. Not glamorous, perhaps, but reflecting Croatia's heritage from companies like electric transformer-maker, Koncar.
These days, however, tourism is a bigger part of the economy than industry. And the olive growers of Istria are hoping that increasing visitor numbers from other EU countries will add to their sales. Just up the road from BRIST Olive in the town of Vodnjan, Sandi Chiavalon is full of the confidence of a man whose oil has been voted one of the top 15 in the world. For him, EU membership holds no fears. "We are finishing planting the trees and soon we will have more oil – so we need new markets," he says. "After accession we won't have to prepare a lot of paperwork for export – we'll just put the oil in the truck."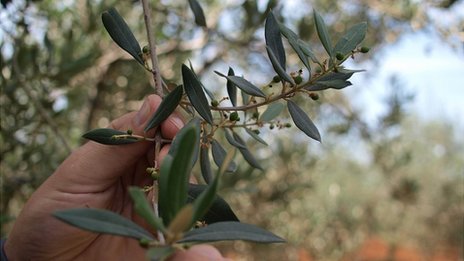 The olive growers of Istria are mixing youth and tradition and seem ready to take on Europe with their niche product. Perhaps they have identified the key for other Croatian businesses if they want to thrive in their new environment.
Experts say Croatia's olive oil has unique qualities – the result of cultivation in relatively cooler climes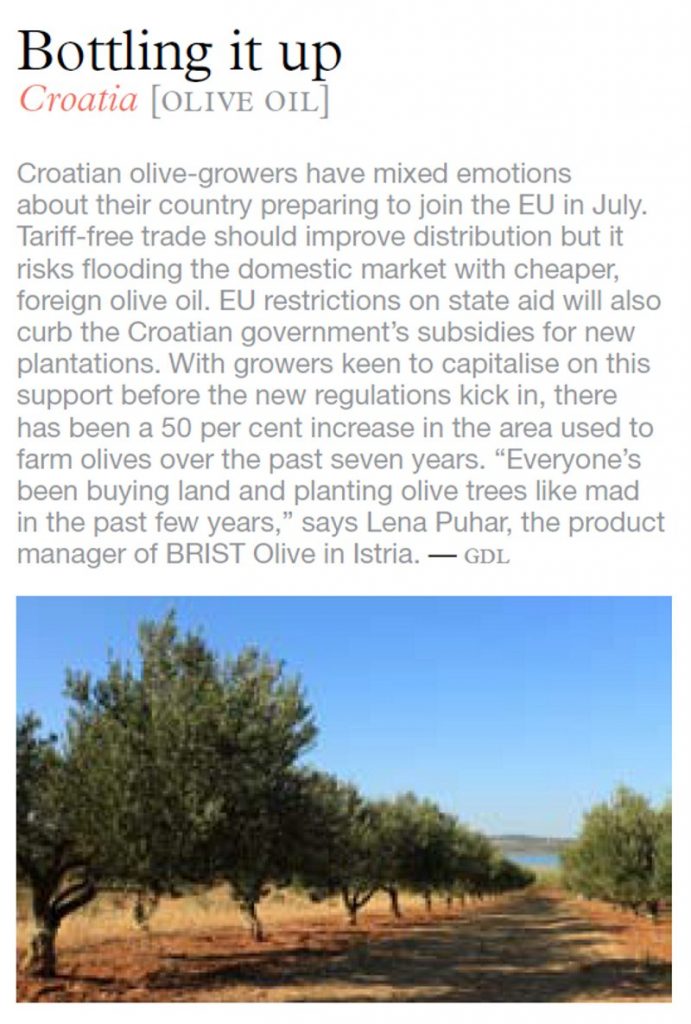 Brist and Deniz Zembo combine in Zagreb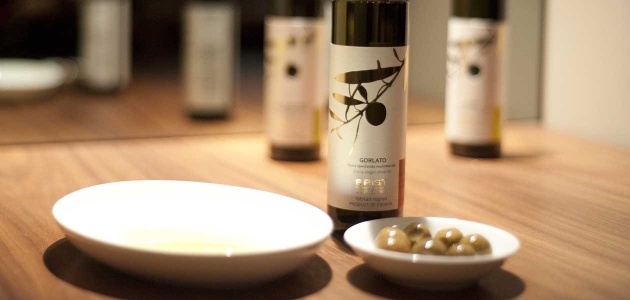 Vrhunska maslinova ekstra djevičanska ulja i gastronomske kreacije Deniza Zembe u centru Zagreba.
Zagrebački restoran Apetit bio je domaćin prezentacije vrhunskih ekstra djevičanskih ulja BRIST Olive Sta. Margherita, Seline i Gorlato, proizvedenih od tradicionalnih i autohtonih sorti maslina te uz pomoć najsuvremenije tehnologije. Obiteljska tvrtka Brist već šestu godinu zaredom uspješno plasira svoja vrhunska ekstra djevičanska maslinova ulja jugozapadne Istre na vrlo zahtjevno hrvatsko tržište.
Zahvaljujući optimalnoj kombinaciji mikroklimatskih uvjeta, plodnog tla i slanih vjetrova s mora masline već stotinama godina uspijevaju na istarskom poluotoku. U obiteljskoj tvrtki Brist one se beru ručno sa starih revitaliziranih maslinika i novih plantaža, a prerađuju se istoga dana kako bi se sačuvala sva svježina i vitalnost masline.
Poznati chef Deniz Zemba iz restorana Le Mandrać u Volovskom donio je dašak Istre u hrvatsku metropolu sljubljujući karakteristične namirnice toga podneblja s ovim vrhunskim uljima. Posjetitelji su mogli kušati vodnjansku skutu sa sirovim repovima škampa i tartar od brancina na emulziji od mladog maslinovog ulja BRIST Olive Seline, kojeg karakterizira blag i lagano gorkast okus.
Slijed se nastavio poširanim filetom lista s kremom od tikvica te dimljenom oradom s mladim ekstra djevičanskim uljem Brist Olive Sta. Margherita izraženog i skladnog gorkastog okusa. Vrhunsko ulje BRIST Olive Gorlato intenzivne gorčine pokazalo se savršenom podlogom za kratko zapečenim filet tune, ali i ramsteak istarskog boškarina s bijelim tartufom i cvijetom morske soli.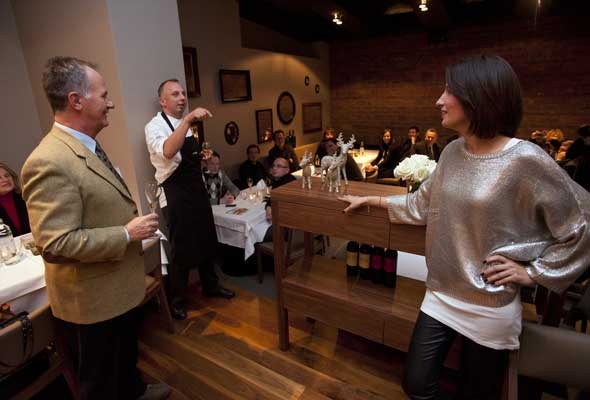 Uz jela su se služila renomirana vina istarskih vinarija Degrassi, Damjanić, Poletti, Trapan, Peršurić, Capo i Ravalico, dok je gastronomska pustolovina završena ukusnim čokoladnim zalogajima – čokolatinima Roberta Perića – s dodatkom maslinovog ulja.