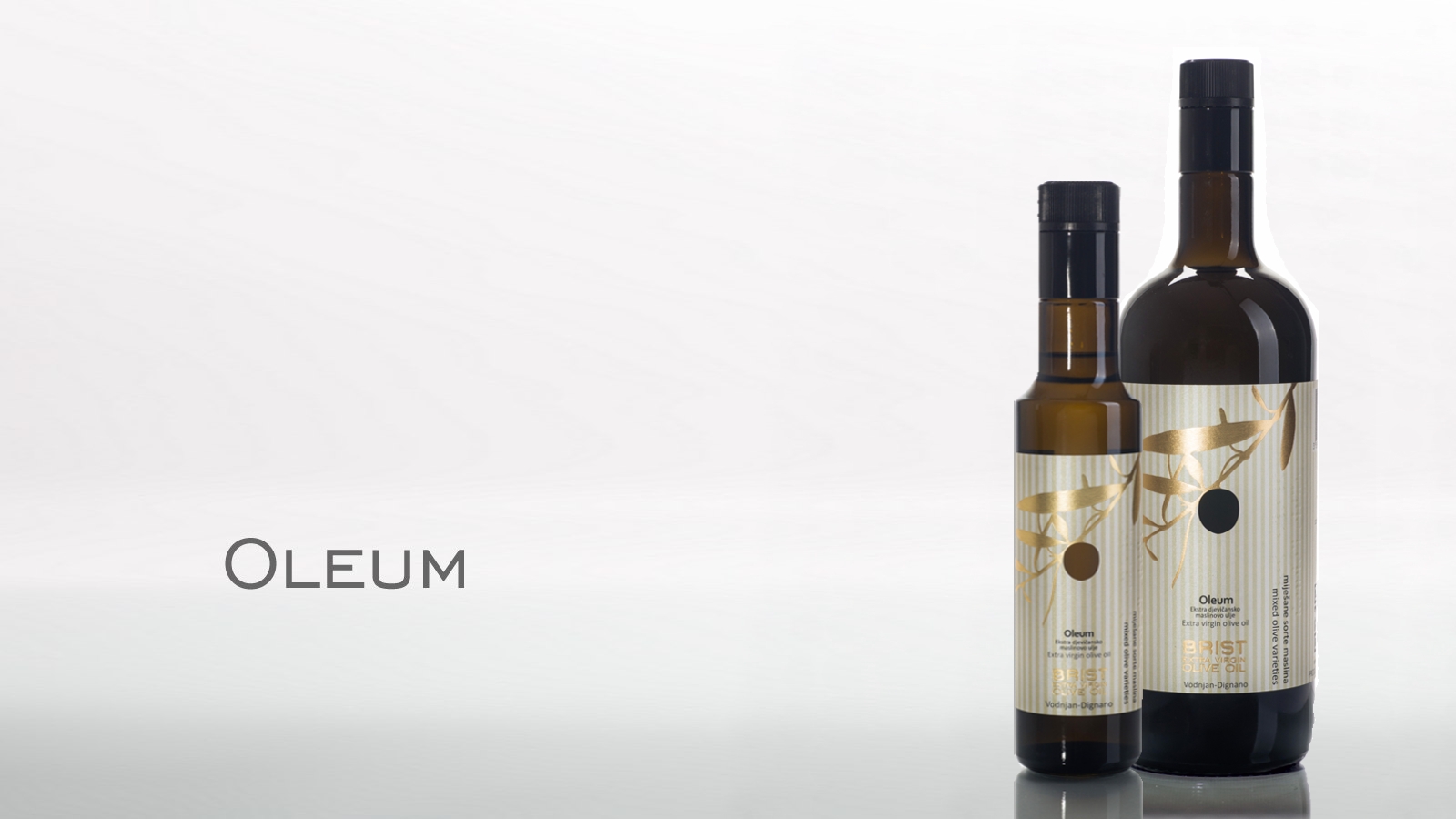 With Oleum we team up with our closest partners in the region to bring you a lively mixed varieties extra virgin olive oil suitable to cook with, but also an oil which is perfect to dress and garnish with. In Oleum you have an exceptional extra virgin olive oil for your every culinary needs.
Mixed varieties extra virgin olive oil
Flavour: An oil balanced by nature with a traditional taste of Istria and flavours of grass, herbs, fruit, bitterness and spiciness, all well balanced together.
Use: A mixed varieties oil for everyday use. Oleum is created by combining the fruit of many traditional Istrian olive varieties at harvest. Favored by top chefs and restaurants for its versatility for cooking at high temperature as well as it being great as a finishing oil for a wide range of dishes.
Serving recommendation: Goes well with a range of dishes, from grilled fish and lighter salads to grilled meat and baked potatoes.
Olive Varieties: Vodnjan Buža, Leccino, Pendolino, Buža Puntoža, Istarska Bjelica, Rožinjola, Moražola, Frantoio, Karbonaca and Žižolera