Our olives are grown specifically in antique Roman Villae Rusticae olive groves overlooking the beautiful Brijuni archipelago. In doing this we continue thousands of years of tradition. It is also our belief that in the modern era, the finest olives come from traditionally grown groves on smaller family owned agricultural land.
We have learned that, like the generations of our family, there is so much to learn from the past and the future. Our handpicking method is handed down though millennia and is still the only way to harvest with total care. The future is our use of cutting edge technology in the process of cold-extracted milling. Lastly, the present is the time we get to spend with you sharing our passion.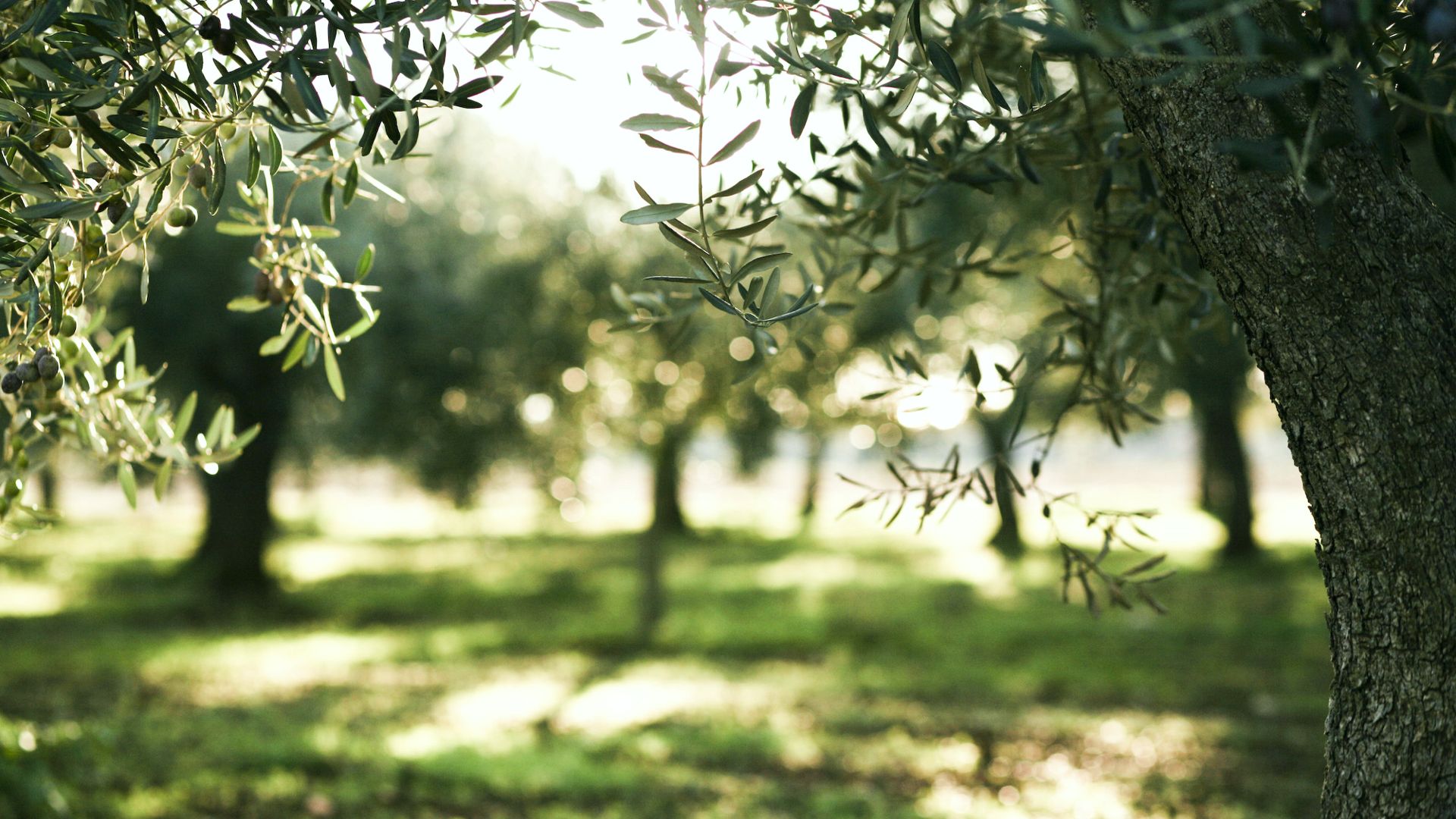 Micro-climate and commitment
BRIST is inspired on bringing to you the cleanest, purest and closest to nature oil that we can. Nothing is added, just our energy, passion and knowledge. Between the nutrient rich soil of the Istrian peninsular and its unsurpassed climatic conditions, we could have stopped there and simply produced a great oil. However at BRIST we wanted our oils to be the best in the region and the very best for you, thus a production process second to none is also required.
Brist Extra Virgin Olive Oils are milled locally using the most cutting edge cold extraction technology. We ensure that the process is undertaken with great care, knowledge and professionalism so that the oil we spent so much time nurturing is the very best we can produce for you – your family and your table.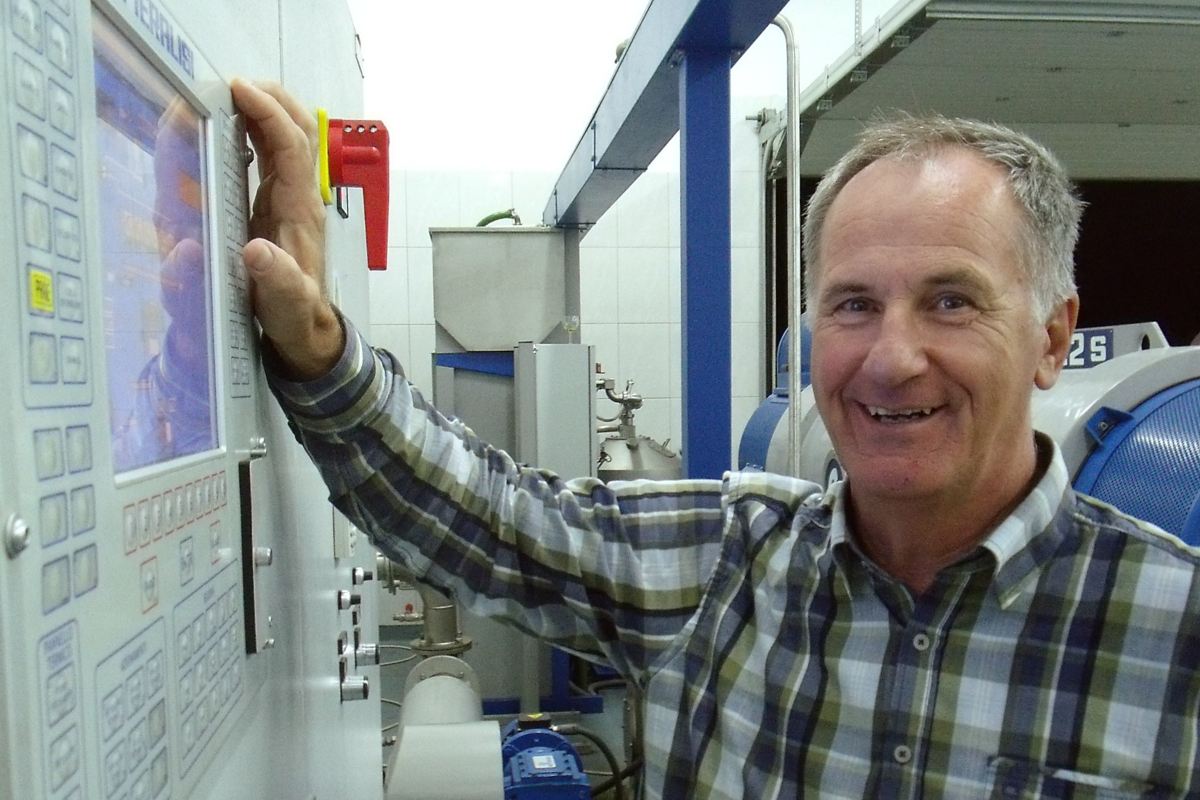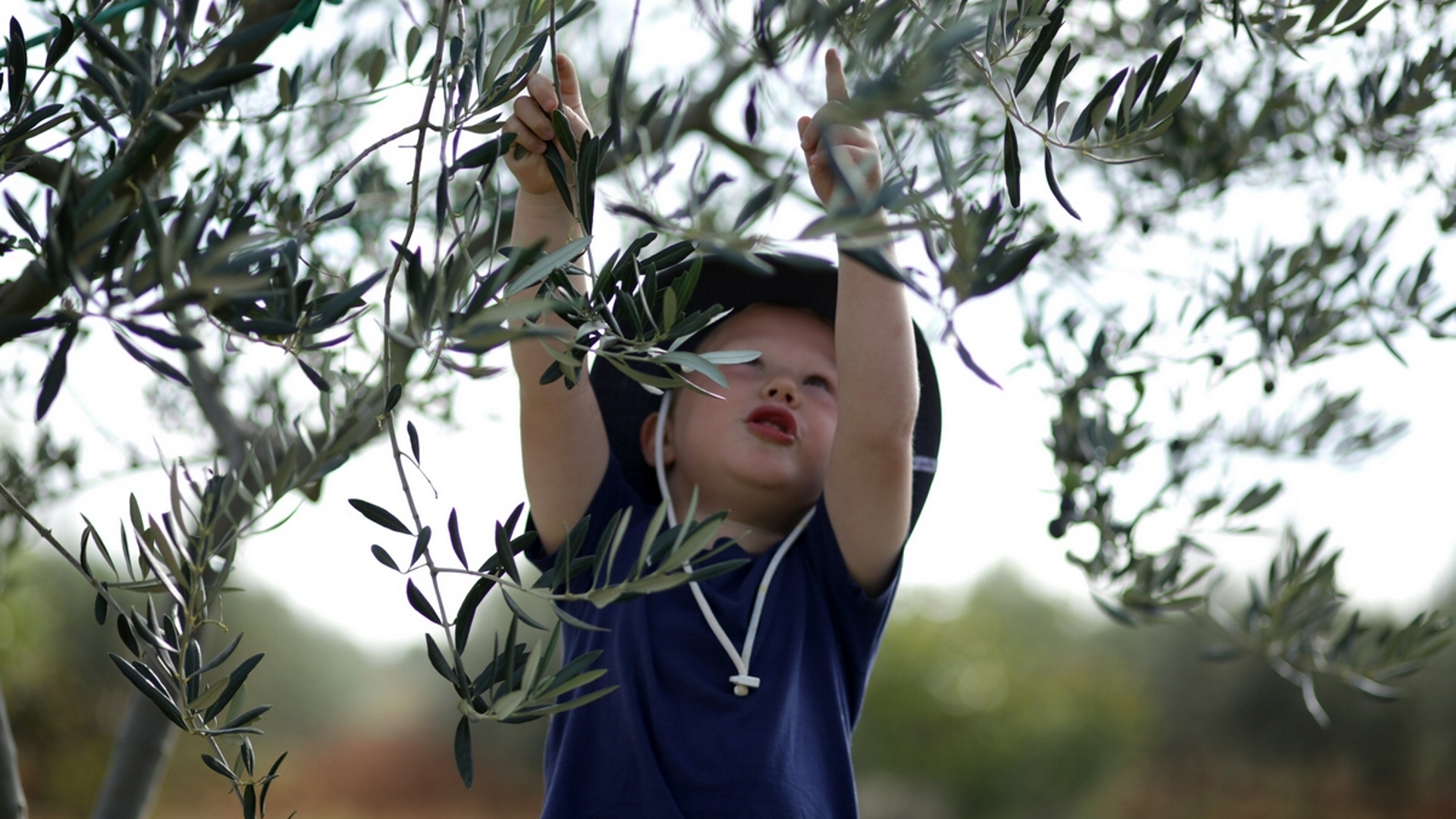 The perfect moment to harvest
The last thing left to do, once we know we have an unrivaled process from beginning to end, is to watch the weather. We harvest at the perfect time, earlier in the season than most to ensure that the olives are still bursting with freshness vitality. Joined by family and friends, ranging from the our very youngest to the most life experienced, over 90 years of age, we gather in the harvest while enjoying the beautiful October sun sets over the shimmering Adriatic Sea.
It is our immense pleasure to invite you to a most amazing culinary experience in tasting our precious olive oils. You can do so at the BRIST Olive Oil Shop in Vodnjan. You can drop by during our working hours and have a full and free tasting of our full range. Please contact us should you require a dedicated guided group tasting please contact us directly to arrange a date and time.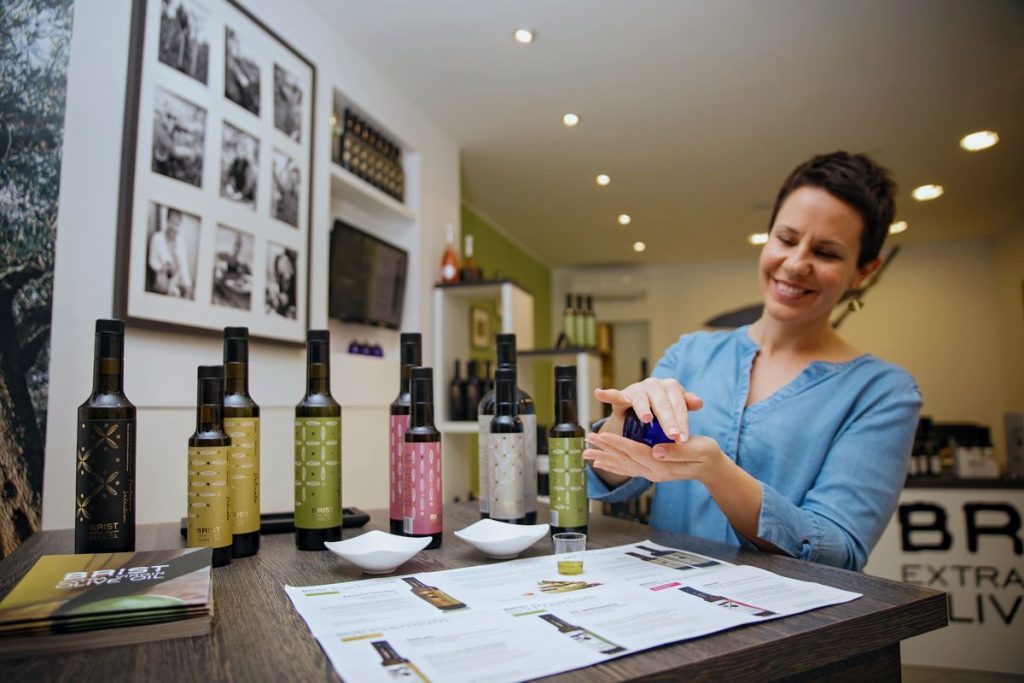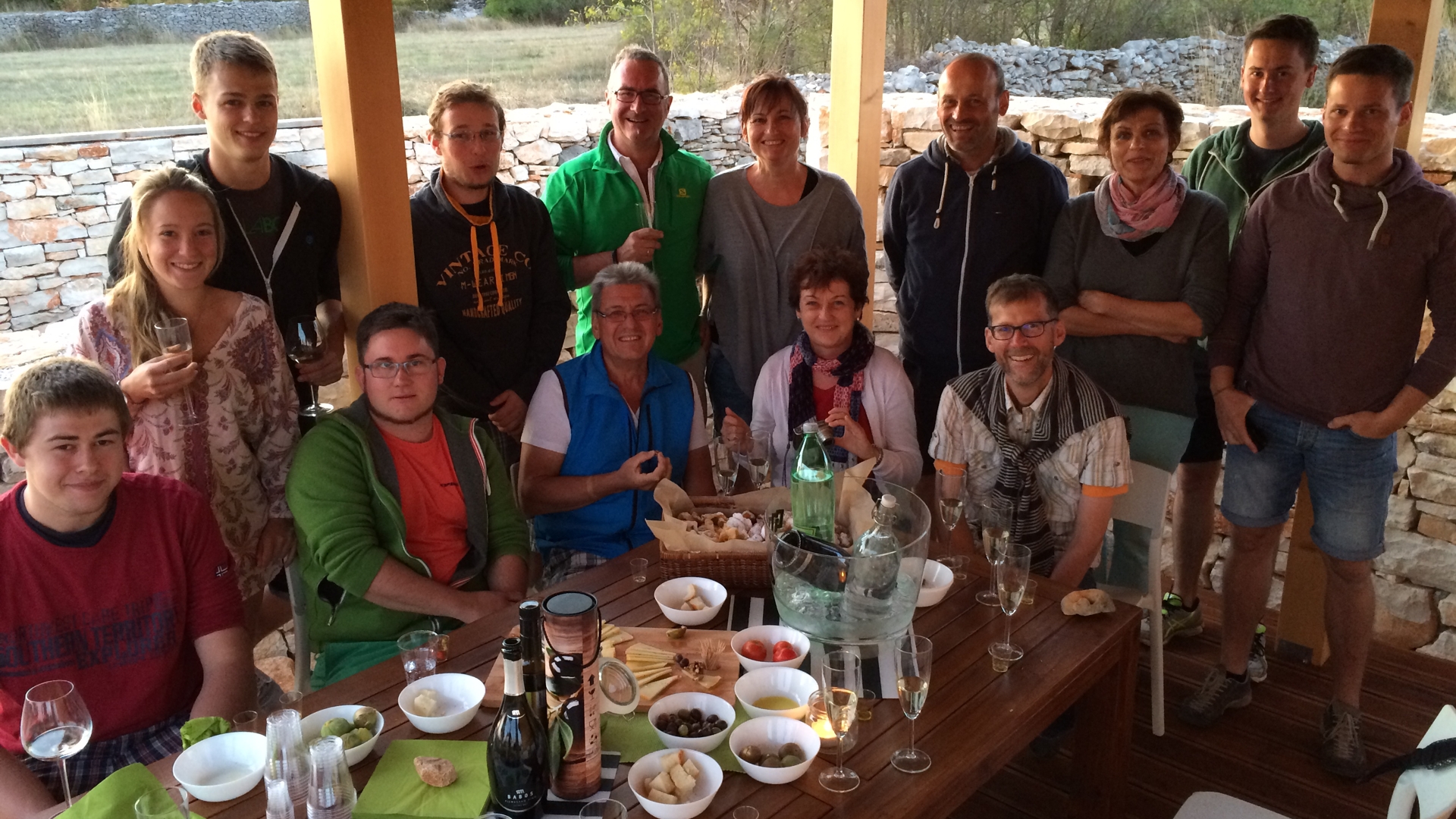 One of the very positive developments over the last few years is the growth in demand for visits to our olive grove. We see that guests really care to understand the integrity and process behind our oils. To this end we have created two main tour options to the grove:
Morning walking tour with optional shop tasting afterwards
Evening sunset tour followed by traditional light snacks