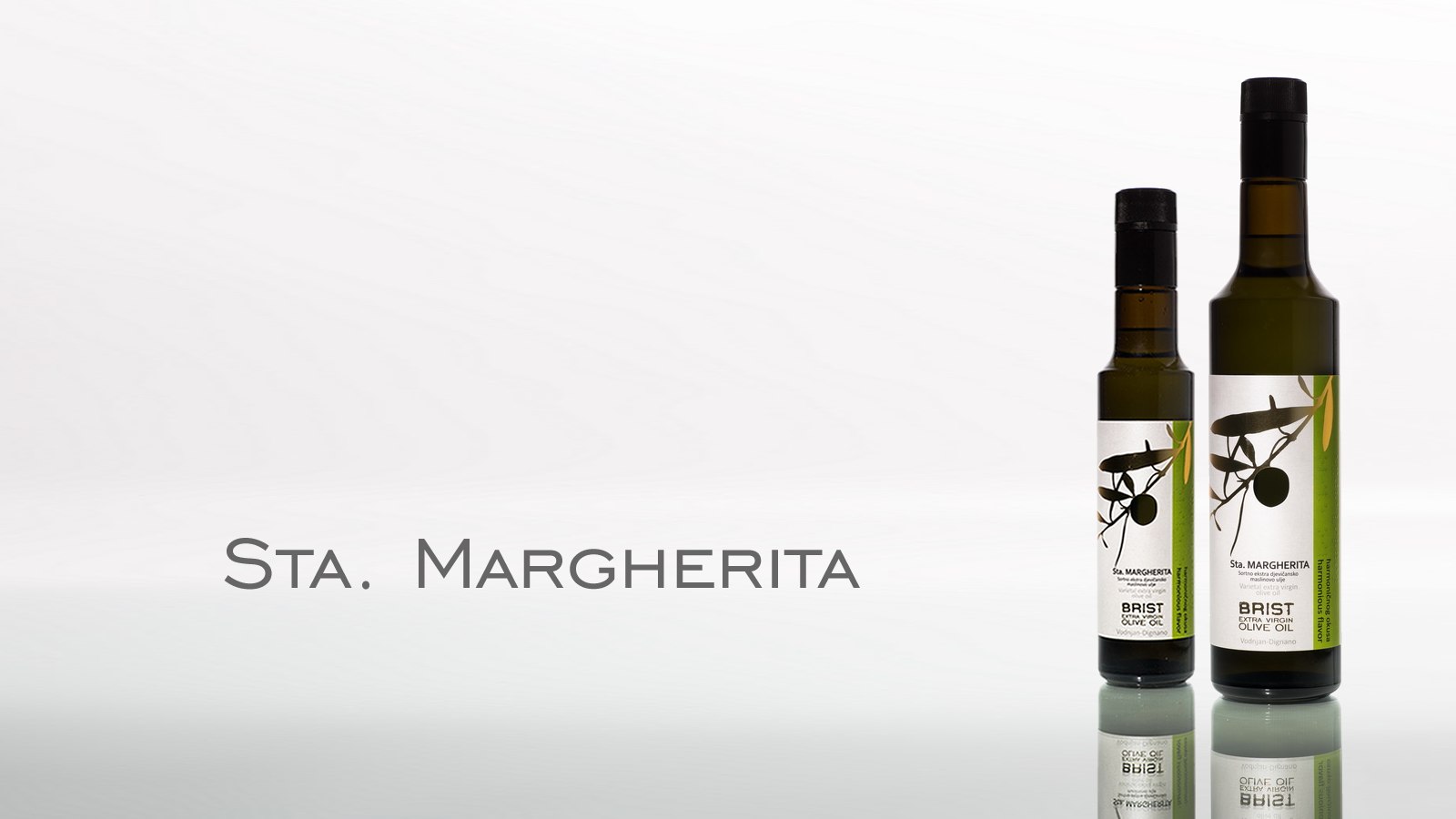 A varietal oil of the well renowned Vodnjan Buža olive. Sta. Margherita is an extra virgin olive oil of the highest quality and purity. This oil continues to win awards and has become the favorite of all those who love the unique tastes of the Istrian region.
Varietal Extra Virgin Olive Oil
Flavour: Harmonious and well rounded. Pronounced fresh cut grass aroma, fruity on the palate with a balanced spicy aftertaste.
Use: Finishing hot, warm and cold dishes.
Serving recommendation: Combines beautifully with salads, grilled vegetables, polenta, risottos, pasta dishes, and main courses with chicken or mushrooms. Brings a kick of freshness to young cheeses.
 Olive Variety: Vodnjan Buža