This is us, we are a regular family who really love olive oil. We hope to meet you and share our knowledge and passion about what we do.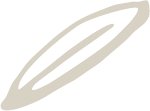 Our small but hard working full-time team consists of my father Silvano, my husband Paul and myself. Silvano an engineer by profession, and a true perfectionist, takes care of the olive grove as well as of the whole of our production process. My Irish husband Paul, an architect who fell in love with olive oil (and me!), leads our tours, shop, and all things export. Finally then there is me – Lena, archaeologist and art historian with a deep love for gastronomy and olive oil. I balance the male energies, take care of our visuals and design, customer relationships and promotion. Also, as a certified olive oil taster, I usually lead the process in balancing and blending the new harvest oils and in presentations and tastings. 
The other key person in how it all comes together, but is rarely seen is Ines, my mum, who is the support network for all of us and a family legendary source of solutions and good idea that the rest of us are too busy to see.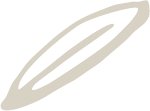 So much of what we do and what we believe in comes from the wisdom of generations past. Like many Istrian families there is a long tradition of growing olives, in our case going back more than 100 years to when Nona Ana (right) was born into a family of olive growers in the small village of Murgani on the nothern slopes of the Lim Fjord, not far from Vodnjan. Things were very different in those days with olives havested late for more volume of oil, whereas now we harvest early with far less quantity but far better quality. 
Nona Ana, later in her life married and moved to Pula where she never forgot her deep connection to the land, and it was that which inspired her son (my dad) Silvano to reconnect with the land and farming but this time with a new vision. With a lot of courage and  encouragement from my mum Ines and also Nono Mate and Nona Darija, Silvano regerated a grove of 57 centennial Buža trees, and those trees now form the heart of our grove of over 2500 trees covering 10 hectares.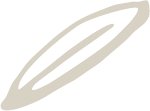 Our present as an olive oil family focuses greatly around our process, refined through more than two decades working on our craft. Above all our guiding principle is quality. This deep commitment to quality not only applies to planting, care of the trees and pruning, harvesting and milling, blending and bottling, but also the interactions with our guests through a desire for sharing knowledge, creating openness, integrity, a commitment to education, and that above all you have a wonderful experience with us. 
Our grove is set in an area known historically for its "Villae Rusticae". Here many influential Romans, based in Pula, chose these gently slopes as beautiful place to build their county villas. They did so because of better air quality due to the elevation, the views over the beautiful Brijuni archipelago and the gentle southerly aspect making it perfect for growing olives, as it still is today. In continuing this growing tradition, going back more than two millenia, we believe that in modern times the finest olives come from smaller family owned farms – those, who as we do, share a deep passion for quality, sustainability and an understanding of the past to better guide us into the future.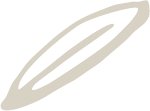 Our process starts with the greatest care when planting, understanding that each and every tree needs not only enough space to grow, but water, organic fertilizer, and constant tending. It also key that the limestone base below the tree is broken up, to create a space to grow well. The post that hold the sapling needs to go in before the tree to ensure that in the early days the post is more deeply secured than the new tree. Posts are leaned about 5 degrees into the direction of the destructive "bura" wind such that the tree will be strong and upright over time.
The Istrian soil is great for olive trees and with a good location like the Sta Margherita olive grove there is every opportunity to create the perfect environment for growing healthy and generously producing trees. However, key to this is understanding soil mechanics – how to care for the valuable earth which feeds our trees. Organic fertilizer is very important to add the extra nutrients but more importantly is a deep understanding of when is the time to prune the trees and plow the soil but also to know when is the time to let them rest.
Each and every olive by hand, that is how we do it. We do this to protect the fruit, as hands are the softest tools when picking fruit. The most important thing is timing – to decide when each of our ten varieties are at the perfect moment for harvesting. We harvest earlier in the season than most to ensure that the olives are still bursting with freshness vitality. Family, friends and our small team gather in the harvest while enjoying the beautiful October sun sets over the shimmering Adriatic Sea. Once picked, the clock is on to get the fruit, fresh and full of vitality to the mill for extraction.
Our olives are milled locally using the most cutting edge cold extraction technology. We ensure that the process is undertaken with great care, knowledge and professionalism so that the olives we spend so much time nurturing, are turned into the very best extra virgin olive oil we can produce for you, your family and your table. Olives are milled within 3 – 6 hours of harvest and at a temperature of around 23C, well under the limit for cold extraction ensuring we retain all the beautiful taste and aroma along with the highest nutritional value.
This is such a key part of what we do – creating beautiful and balanced oils from the pallet of varieties that nature gives us every year. No two years are ever the same and the process of blending is complex and based mostly on instinct and experience. Most years we produce two single varieties, two blends and two mixed varieties. Come and visit us for a free tasting to learn what is the difference and why we choose different methods in creating our range. It's a really facinating process and we will share as much as you would like to learn.
The last part of production is bottling. Light, heat and oxygen are the three things that can most degrade olive oil. Our cellar is modern, with all our oils stored in complete darkness inside stainless steel vats, at the optimal temperature of 16C, under nitrogen to prevent oxygenation. From the vats to the dark glass bottles our filling process ensures consistencty and quality and all bottles are received hermetically sealed to ensure the highest hygene standards. Finally all bottles are closed with vented caps to further prevent oxygenation.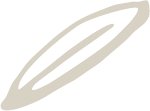 To create a product of the highest quality and superb taste which is highly beneficial to the health of our guests.
To create a product that can be enjoyed and shared within families on an everyday basis.
To create a range of products related to the olive – like olive leaf tea, table olives, dried olives, olive spreads – all from olives from our own grove.
To share our knowledge and experience about olive growing and oil production.
To collaborate with agronomy experts, scientists and health specialists.
To communicate the above with care, passion and transparency to the wider public, and to create around us a network of those who freely share their thoughts with us on everything that we do.
By using the most contemporary knowledge on olive growing and oil production.
By always directing our focus towards responsible and ecologically sensitive growing and production.
By further developing educational tours through our grove, tasting education at locations including our shop, and building new facilities for the development of our product range.
By always asking for and listening to the feedback from our guests, clients and partners.

By collaborating with the scientific community in the areas of technology and health.
By constantly educating our team and broadening our knowledge such that we can communicate with care, passion and transparency to the wider public..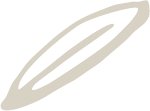 The next generation are getting ready. They are learning and we are too – we are taking our experience and teaching it on. We are looking forward to a future where we can keep doing what we are passionate about in a way that we continue to be satisfied to share with our family and yours the best we can create.
As important as out tradition is, we also believe that the future is where the best is to come. Some times we feel that as deeply as we are mothers, fathers, brothers, sisters, grand parents and grandchildren we are maslinari – "olive people".  What we do goes deep, and we are very grateful to have the chance to continue such a fulfilling tradition.
As we enjoy the present, we look forward to the future and we hope very much to have the chance to share some time with you in our shop or on our grove, to teach, learn and most importantly – simply to enjoy.