Enjoy the breathtaking views of the sun setting over the Brijuni Islands set among our olive groves on the gentle slopes around Vodnjan.
Welcome to a very special place. 
As a family we have had the great fortune to experience the deep peace, positive energy, and spectacular views from the Santa Margherita olive grove, a little piece of Istria that means so much to us and those who have visited us on grove tours over the years.
After many years our dream has been realised to allow guests to stay. The villa is beautiful, but in our plans we always understood one important thing – and that is that nature is even more so. The sunsets, the views, the night sky is really what you will remember – because nature is more beautiful than we can ever create.
We wanted to celebrate the sky and the views, as they are so amazing, on this gentle hill that is Vodnjan with a house far away from any other deep in the local farmland. 
The outside spaces include a swimming pool and sunbathing area with covered pergola which can be adjusted to form a sealed roof if needed and with adjustable wind breaker also. Off the living area there is a covered terrace to the south and a summer kitchen / dining area on the west side. There is a terrace on the north of the villa which is fully shaded in the late afternoon and to the east is a sunken garden. Parking is spacious for two or three cars.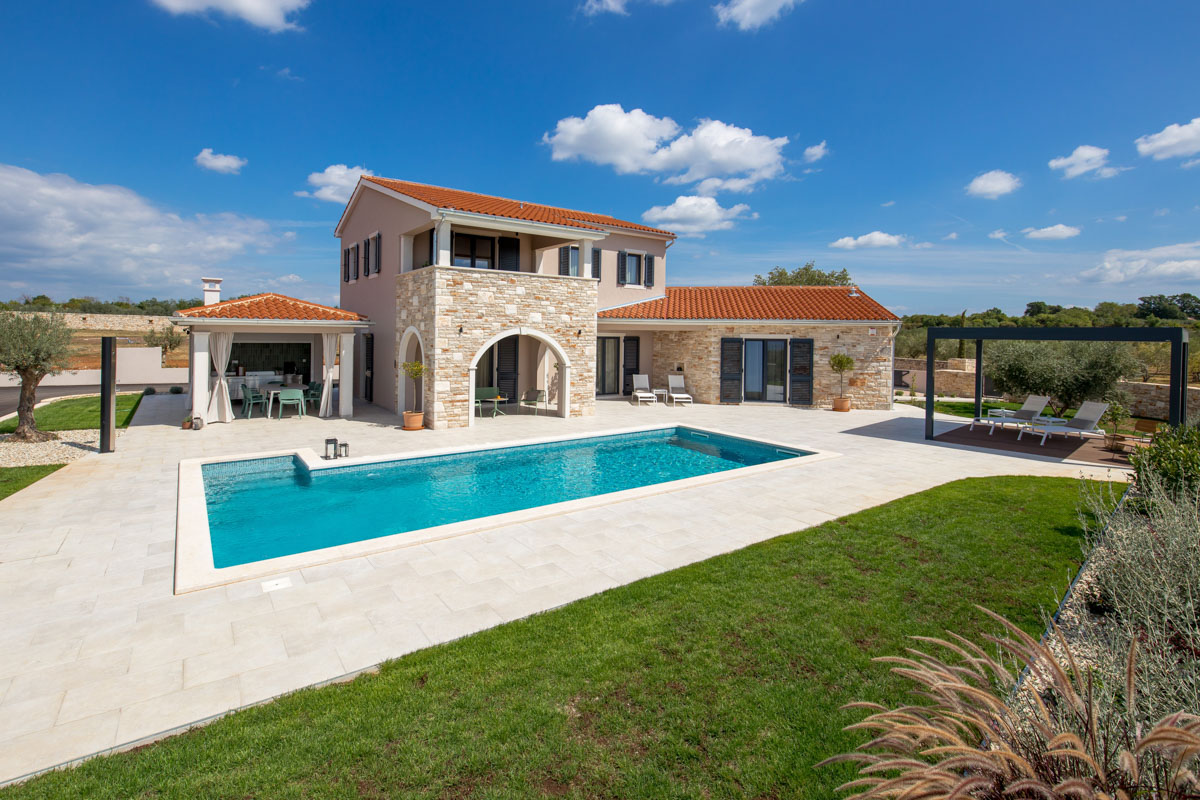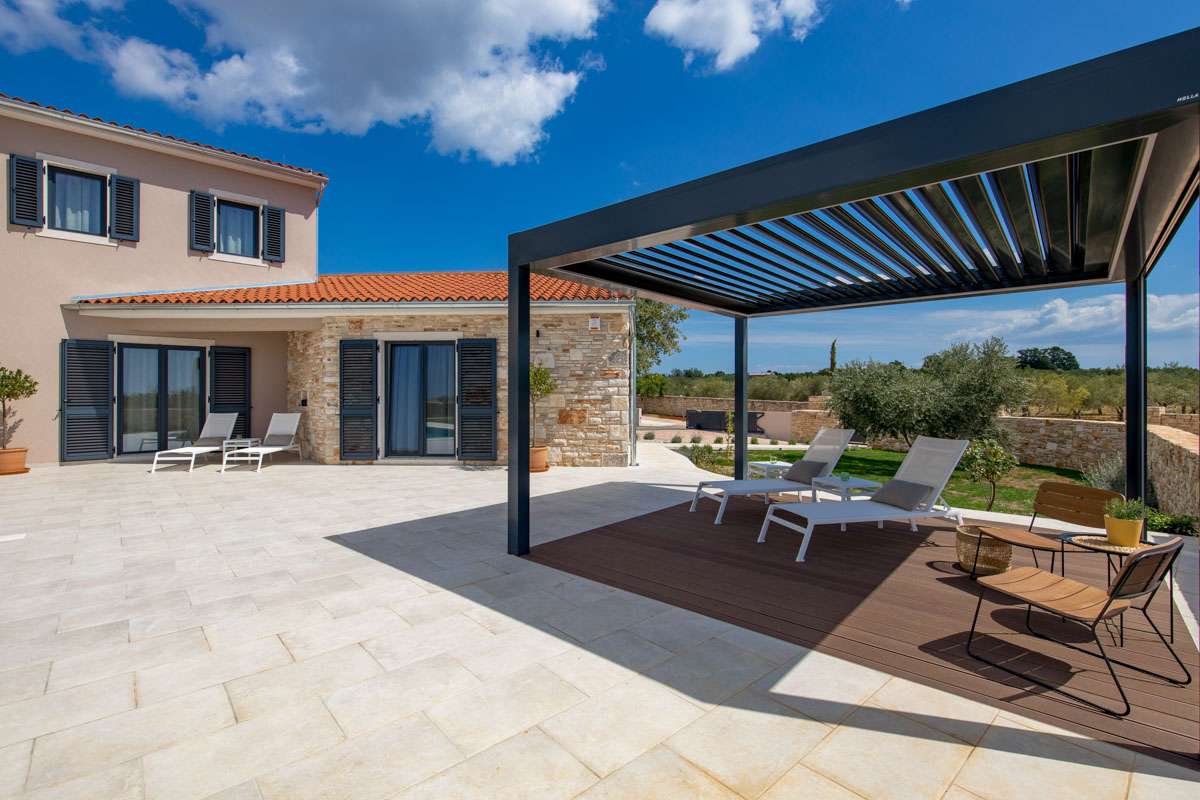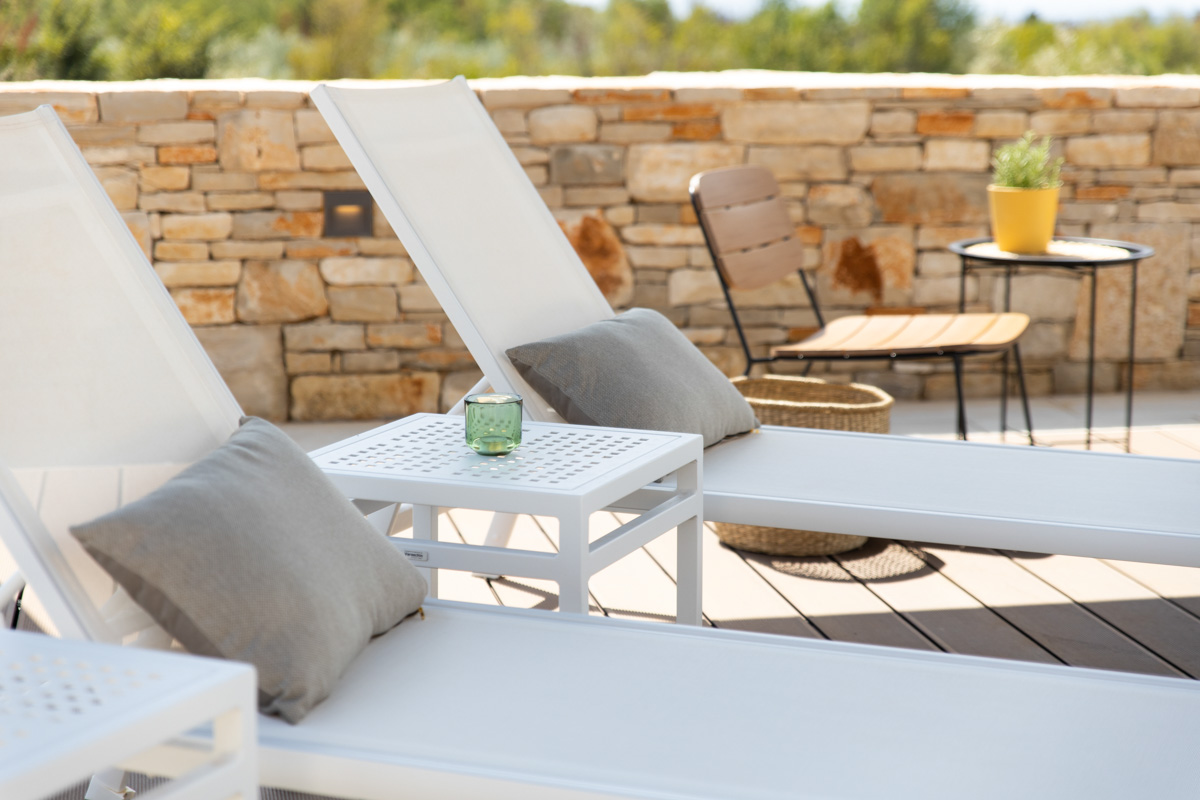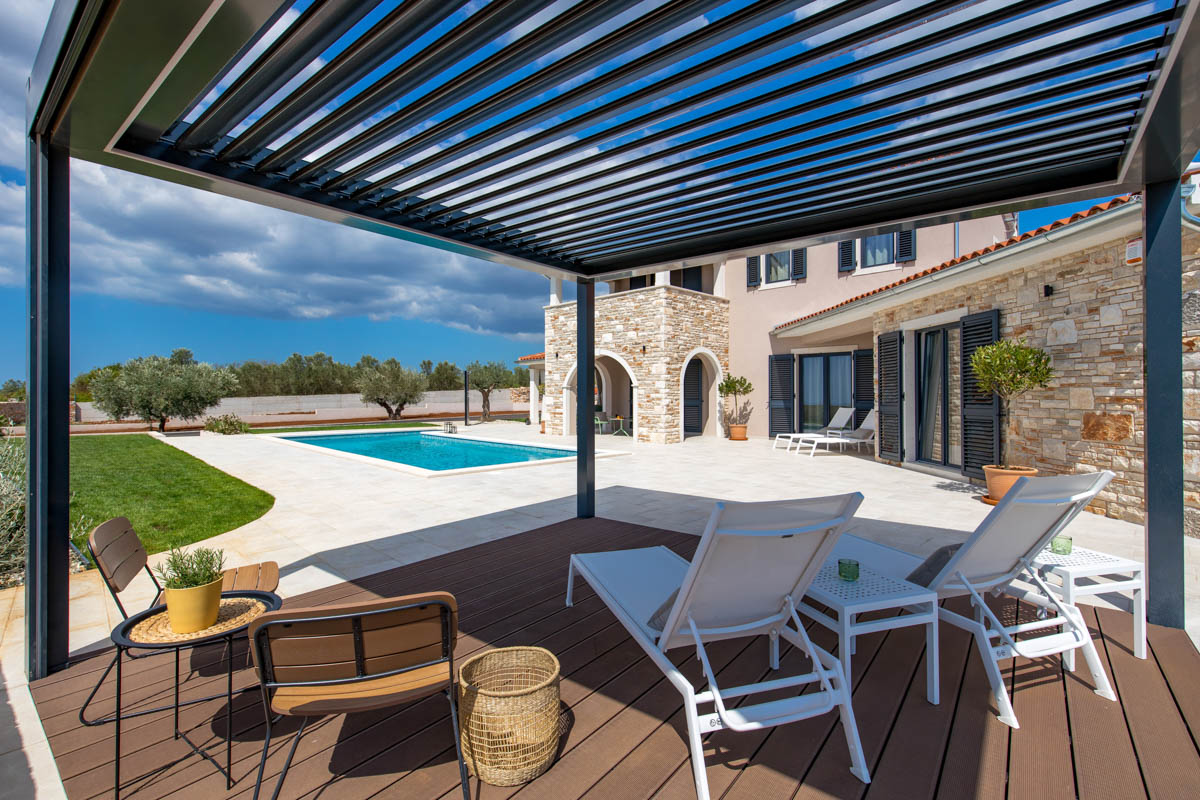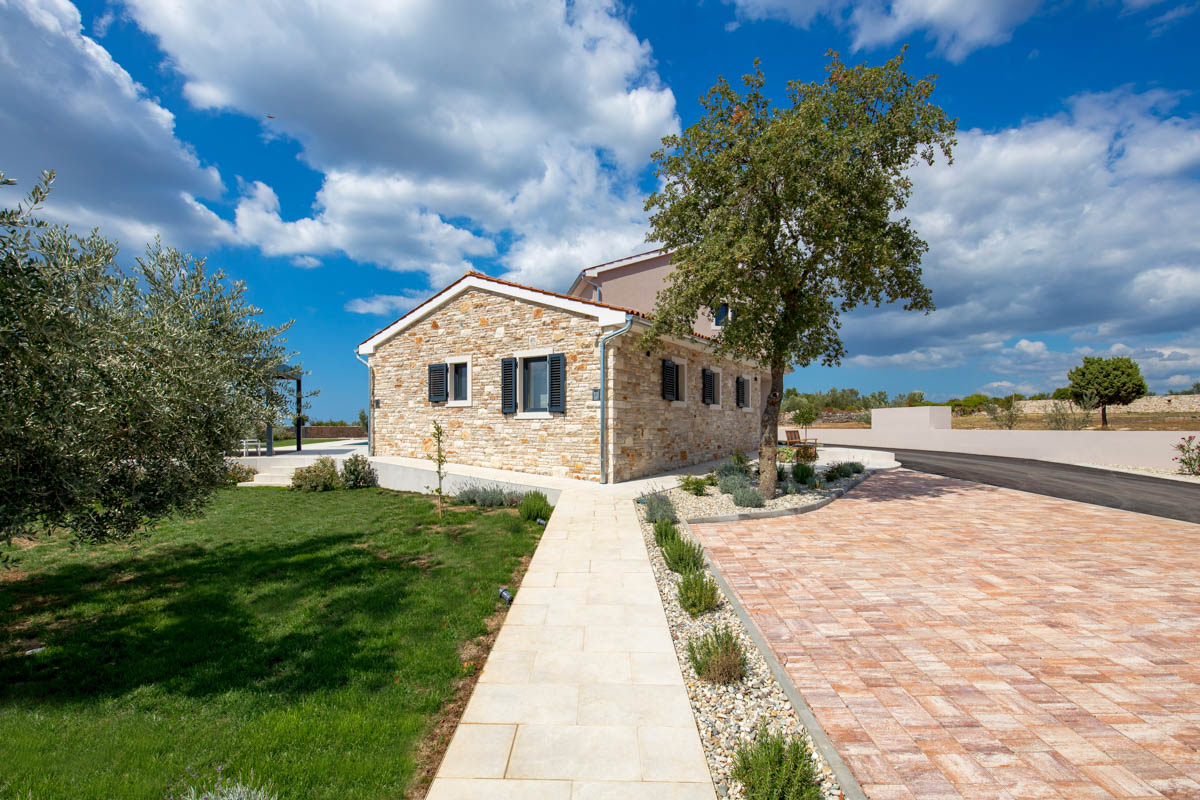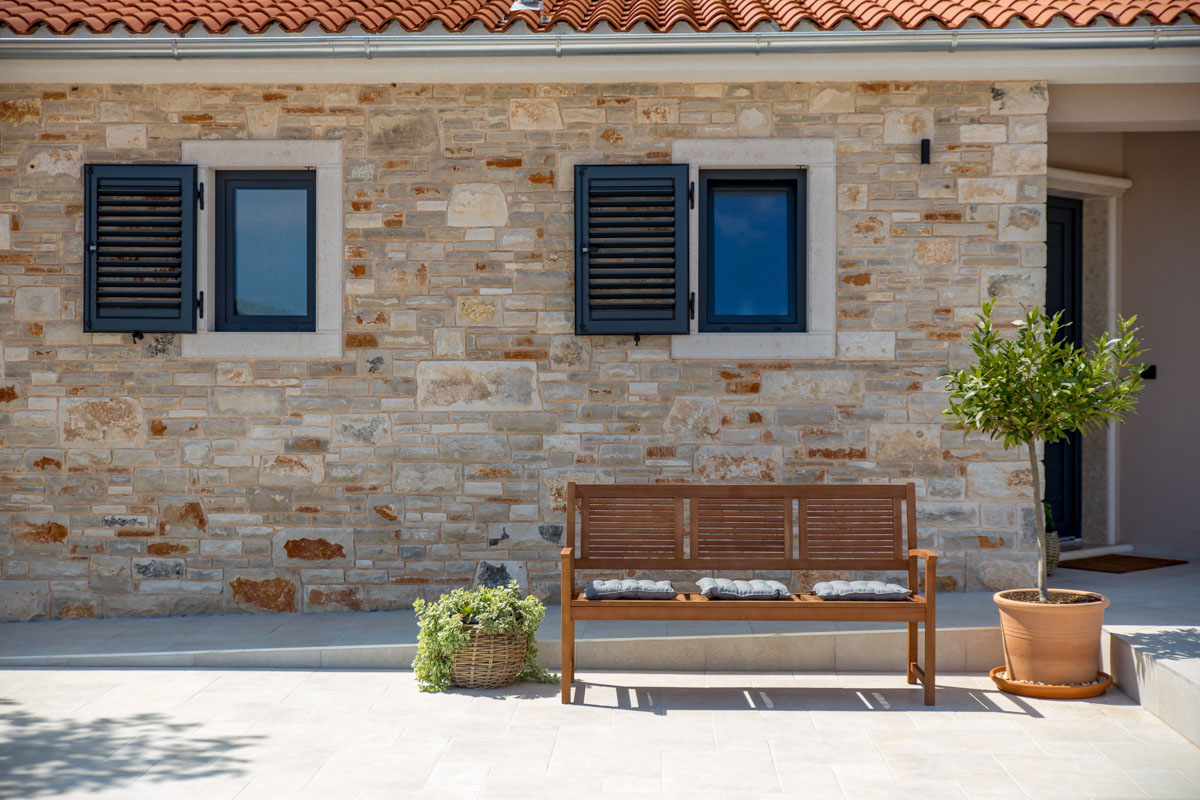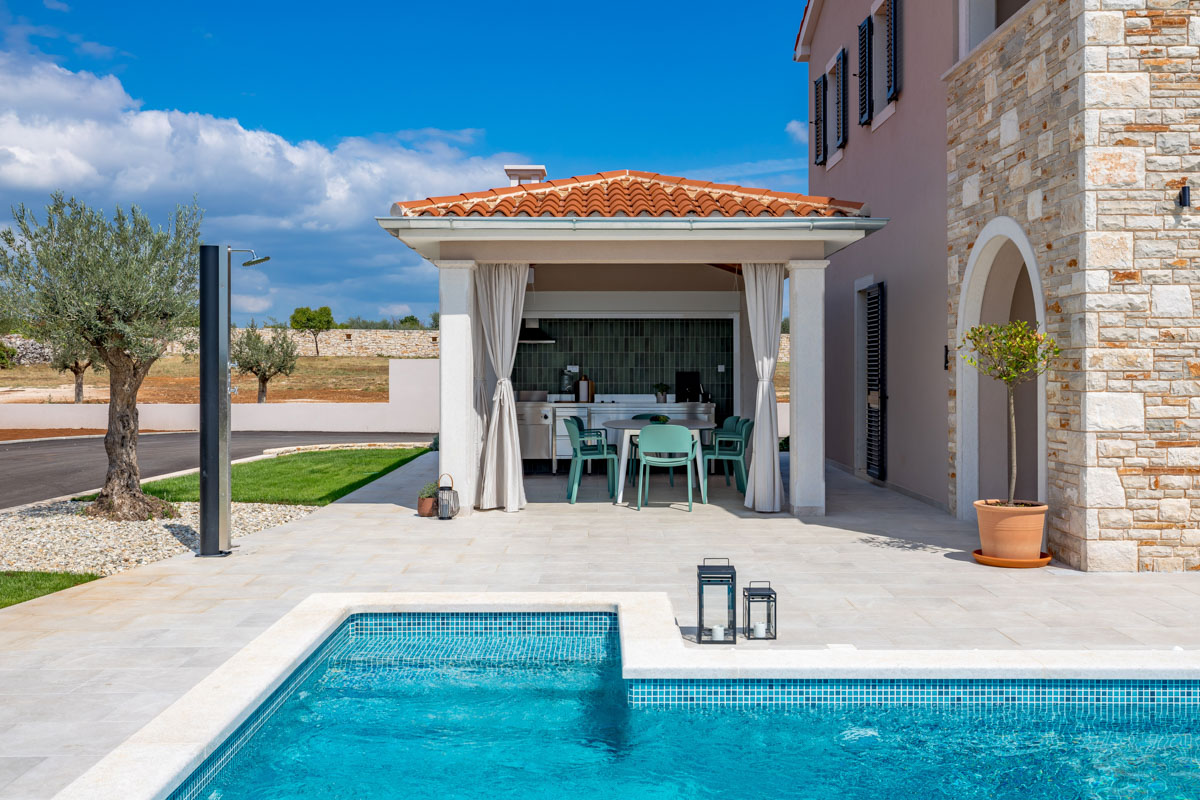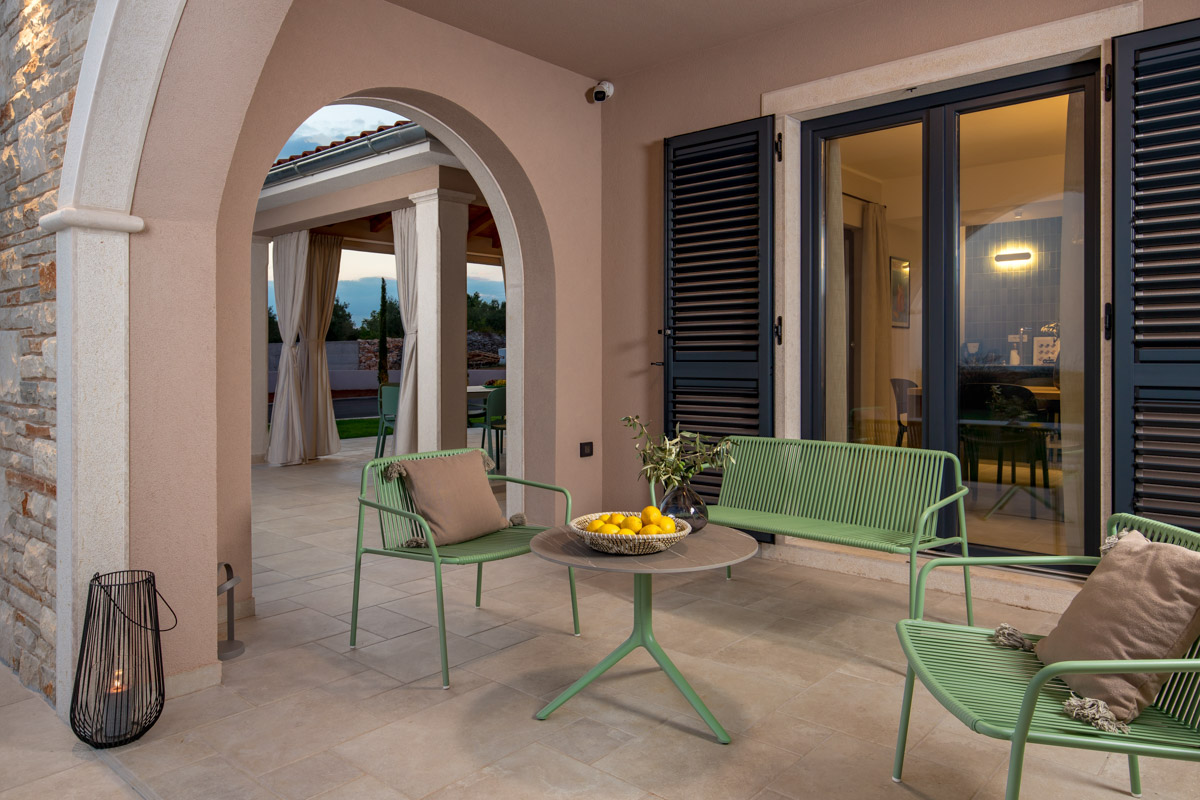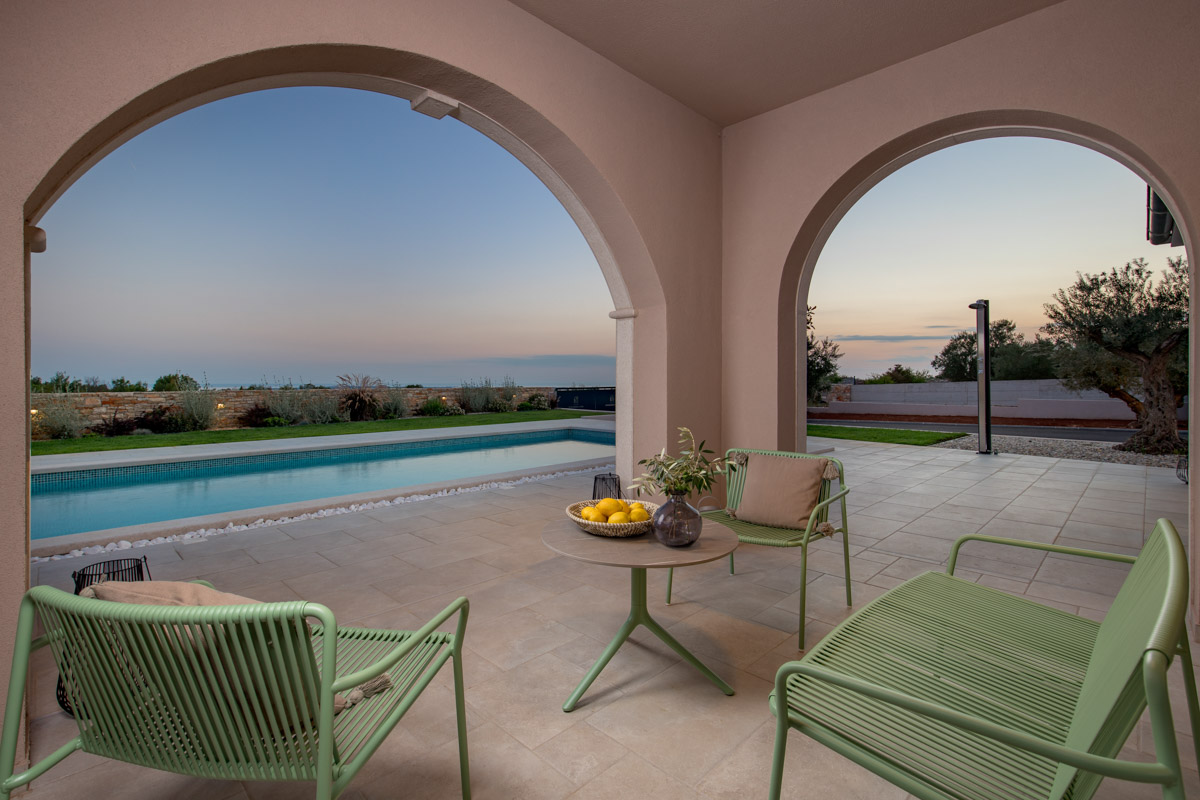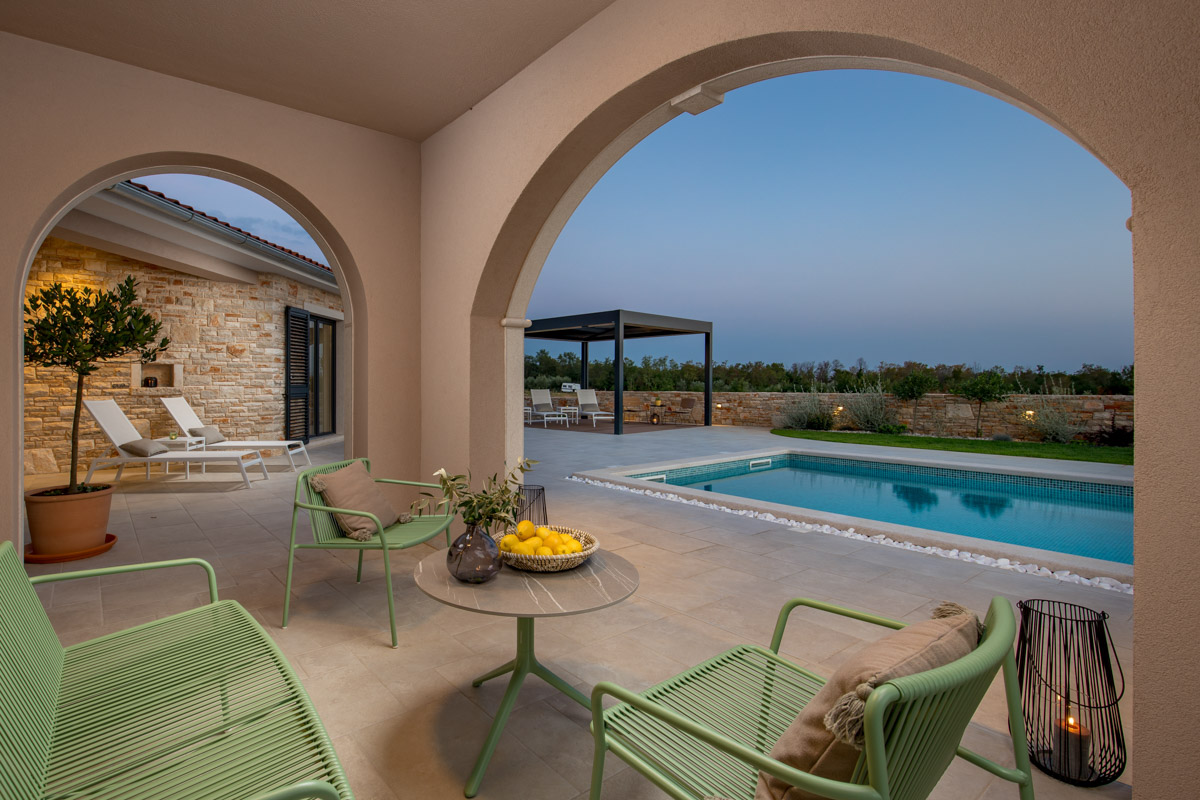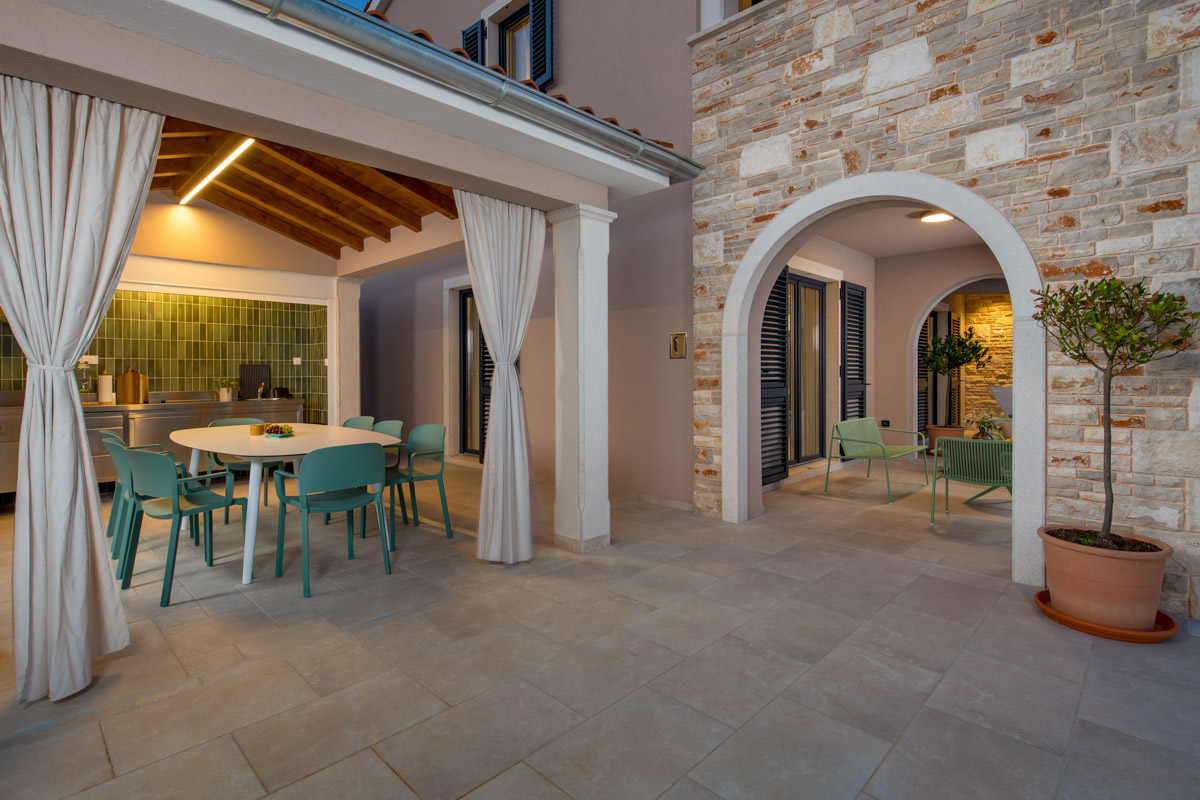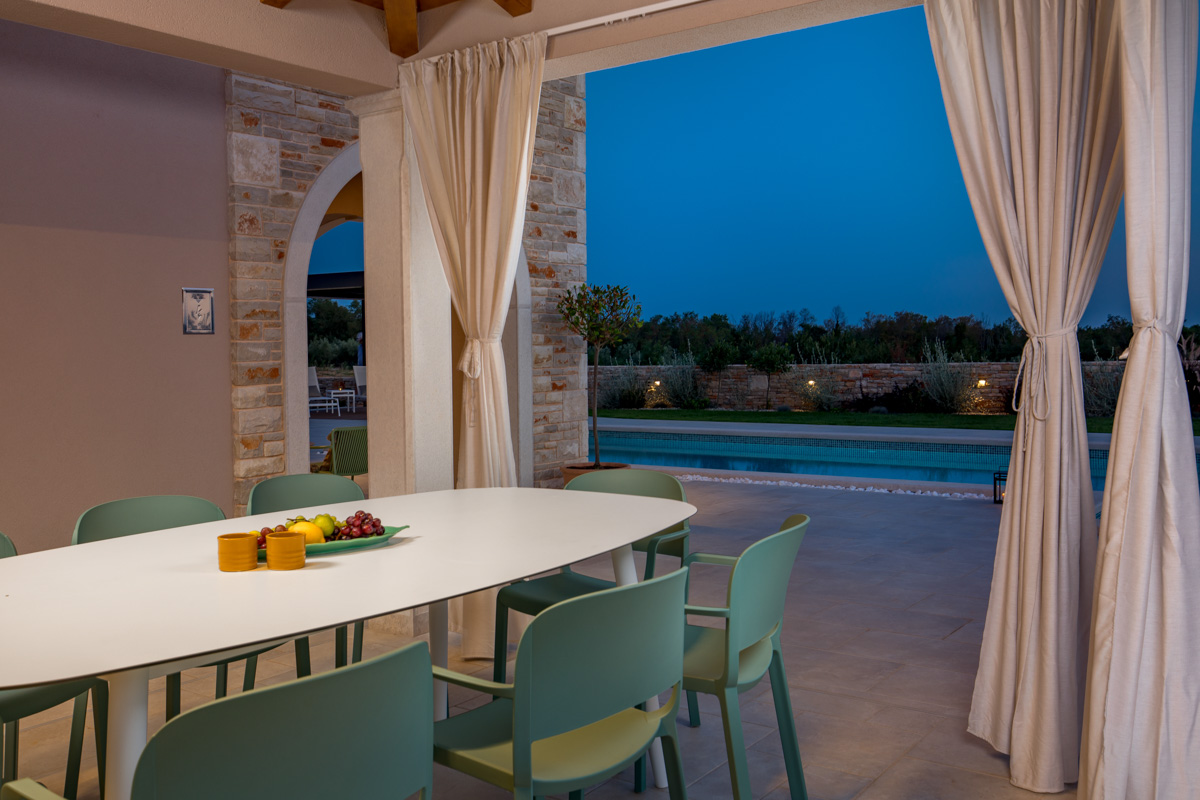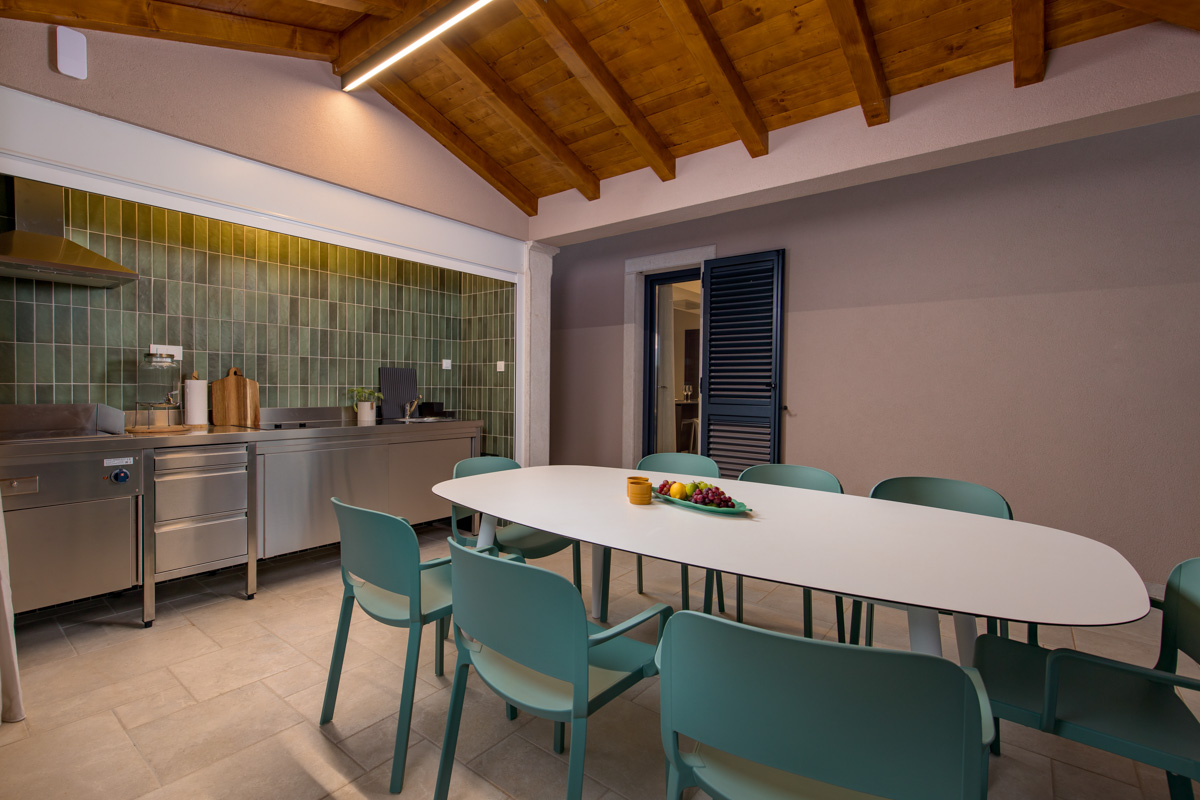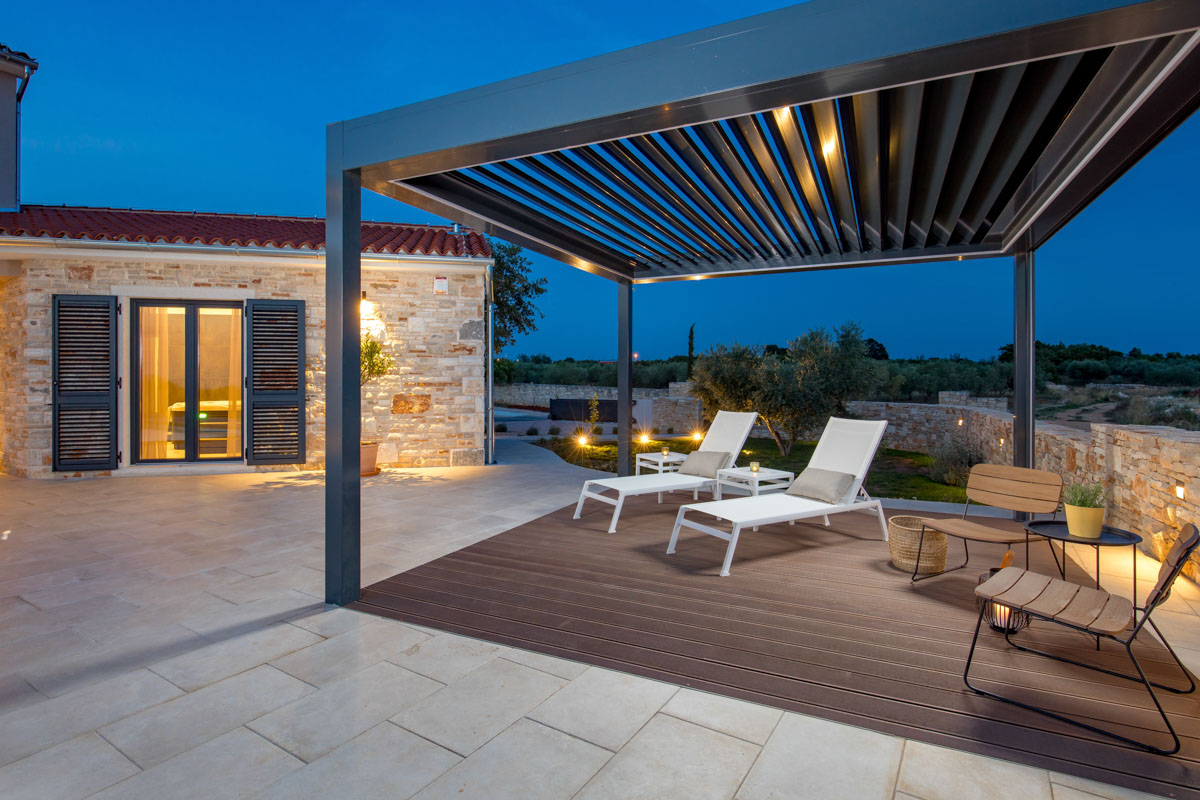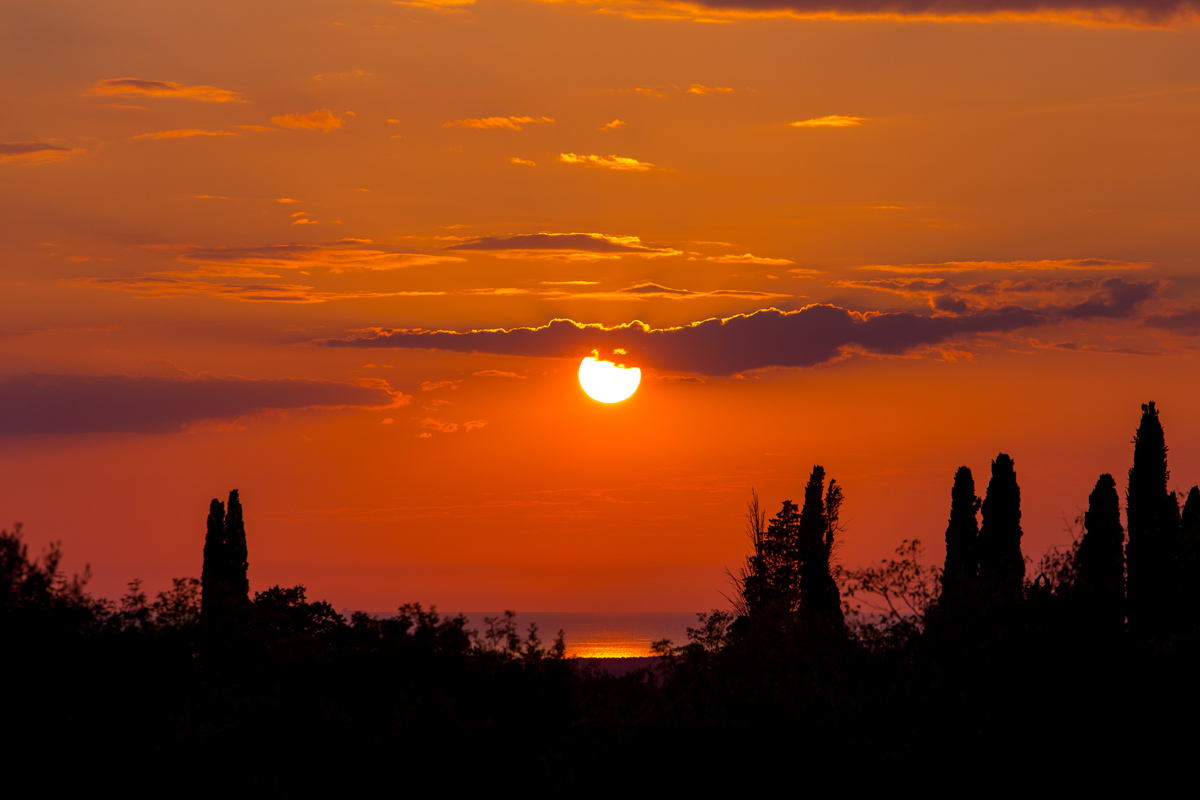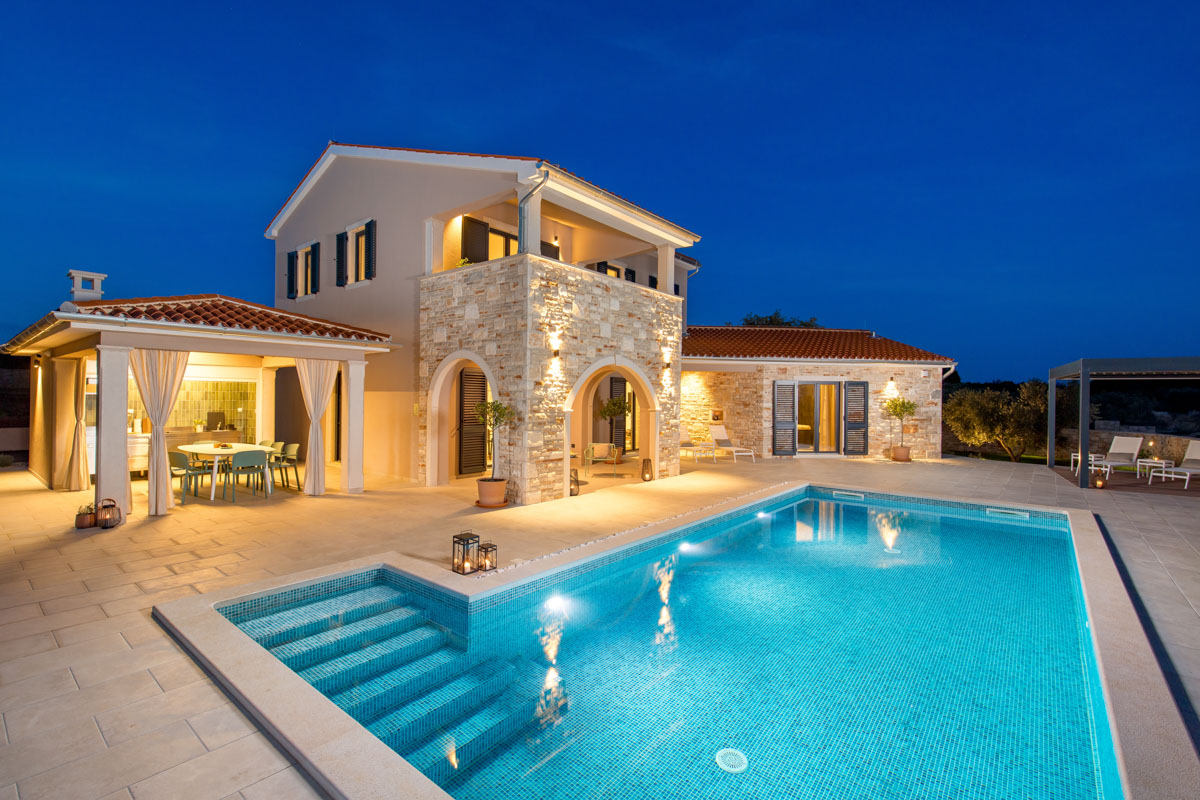 Everything that you need with no distraction, because a holiday is about enjoying family and friends in a beautiful place together. Less decisions and more joy is the idea.
The inside spaces include a large open living area with wood burning fireplace and a modern dining area with all the most modern culinary facilities. There are two upstairs double bedrooms, both with with en-suite bethrooms, the master bedroom with a free standing bath and terrace with spectacular sea views. A third downstairs bedroom has a double bed and double pull-out bed/couch. There is a downstairs toilet with washing facilities and best of all is a wellness area with jacuzzi and sauna accessing directly onto the pool area, which enjoys the western setting sun.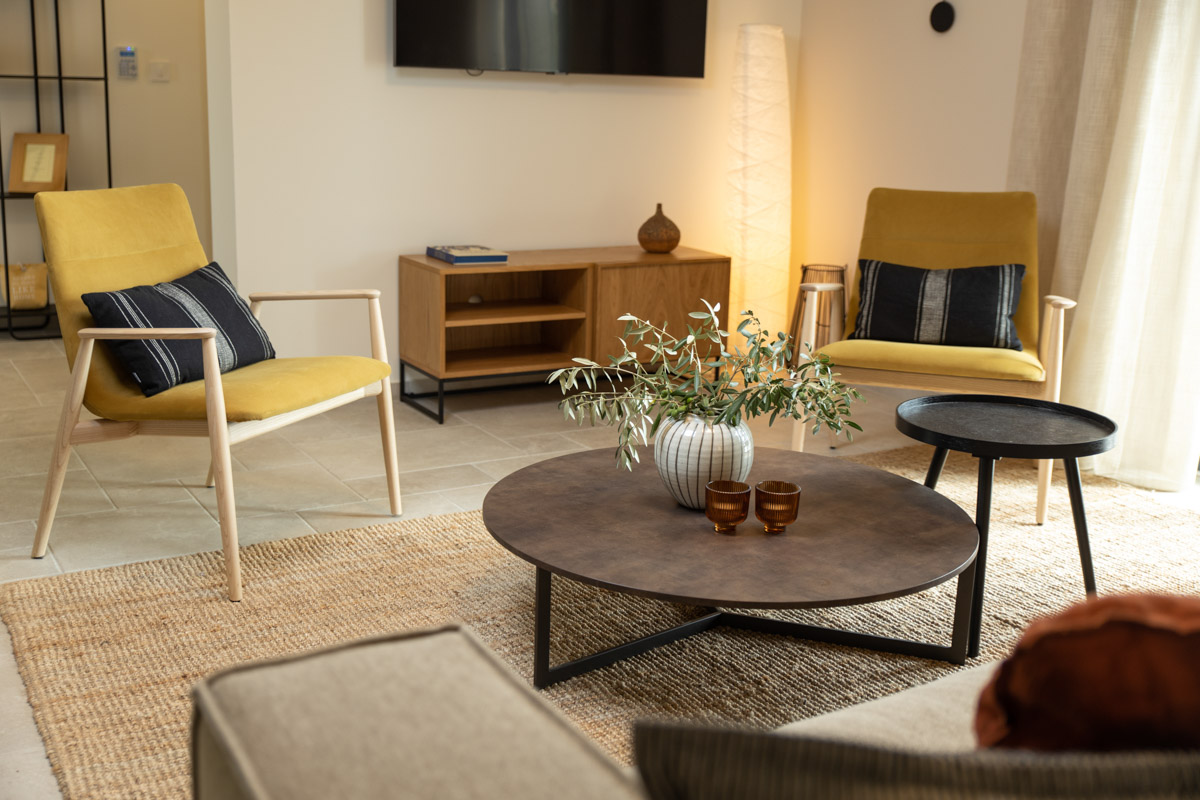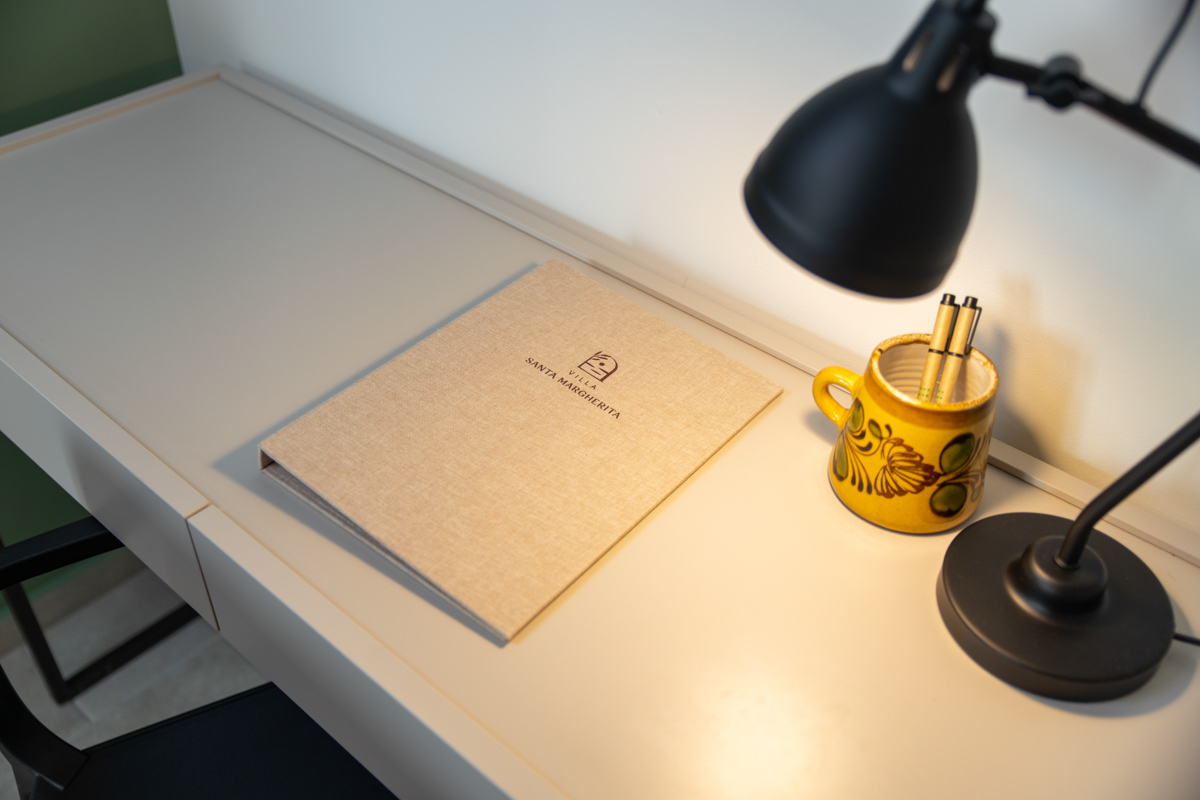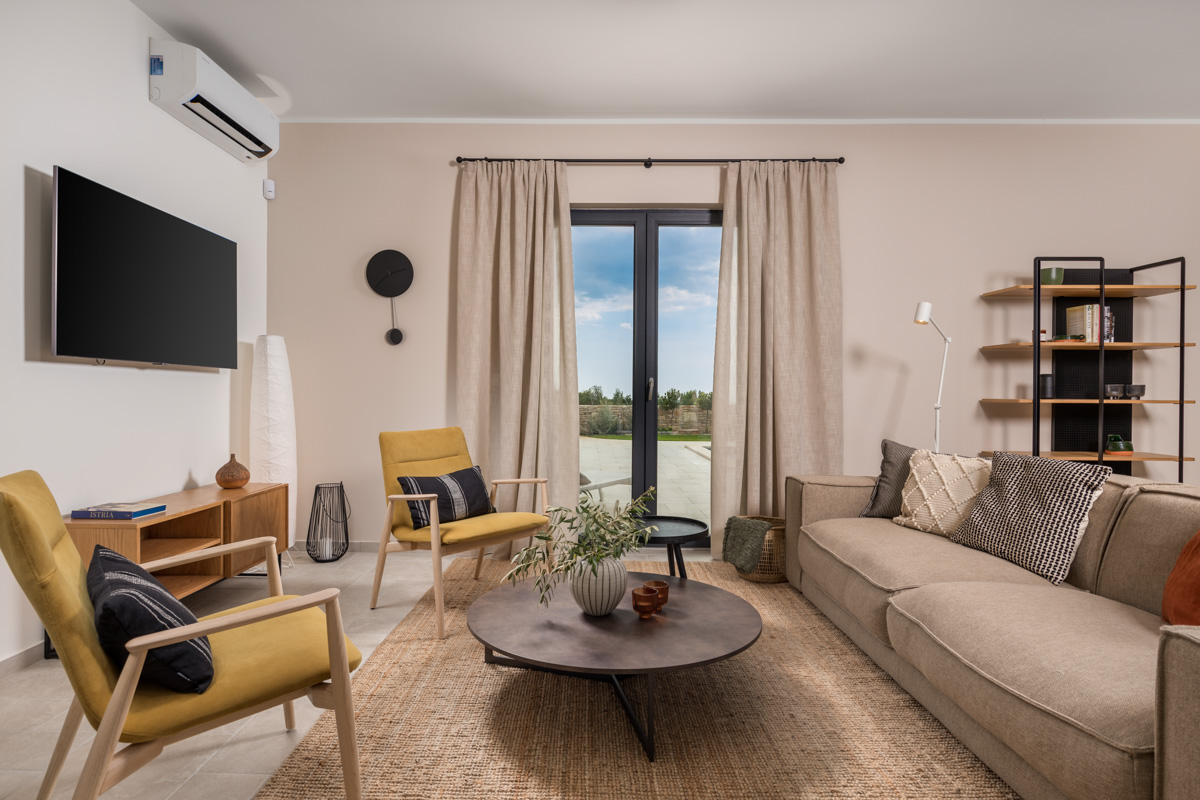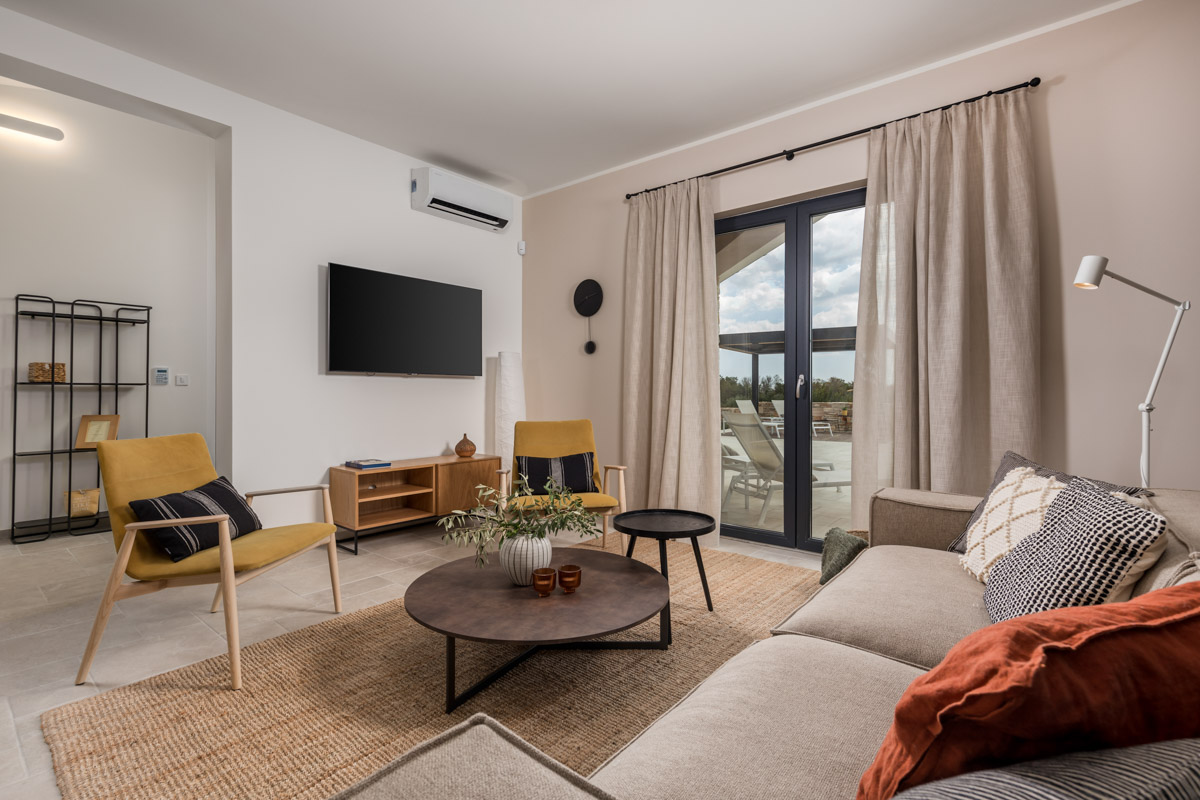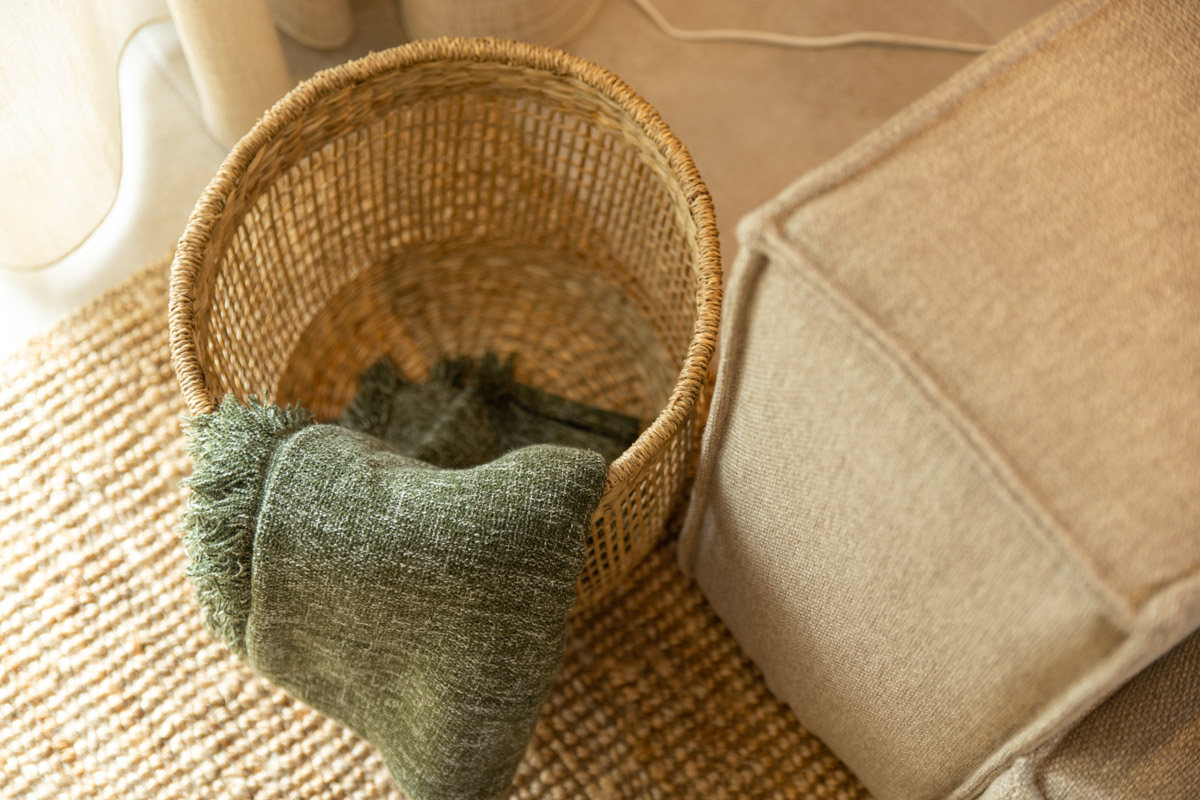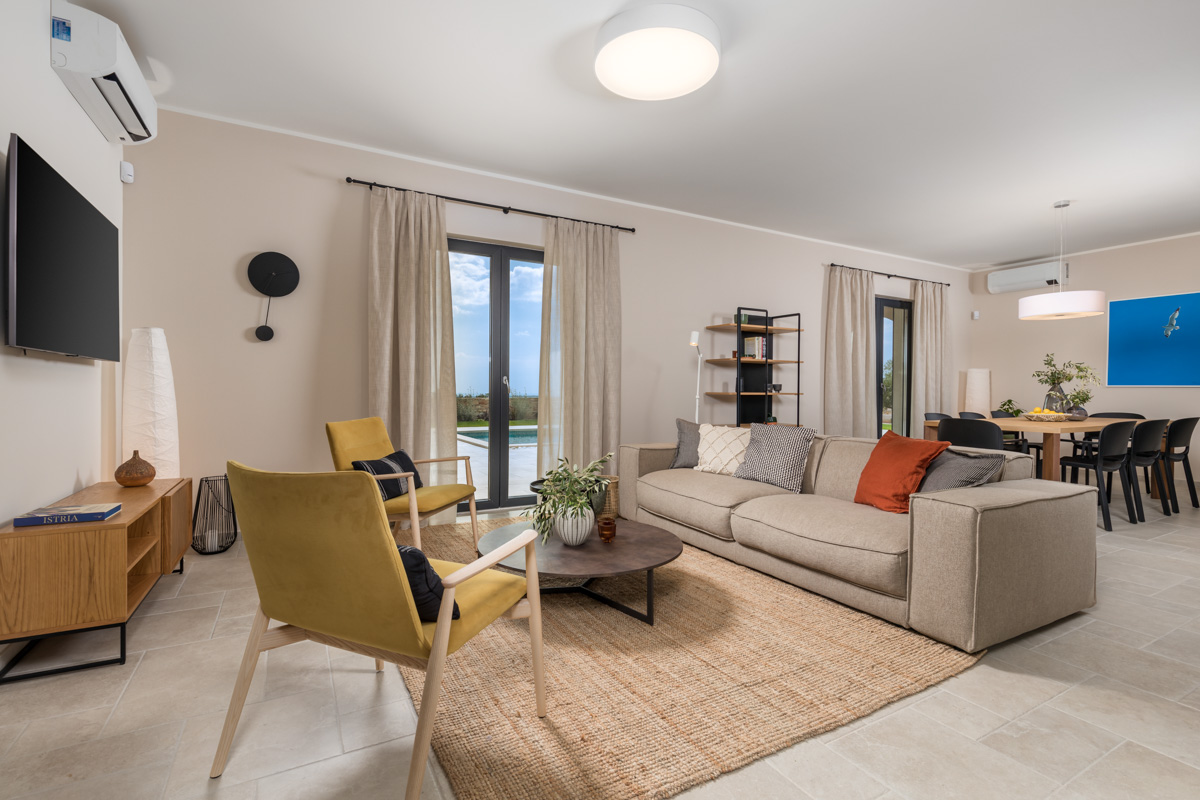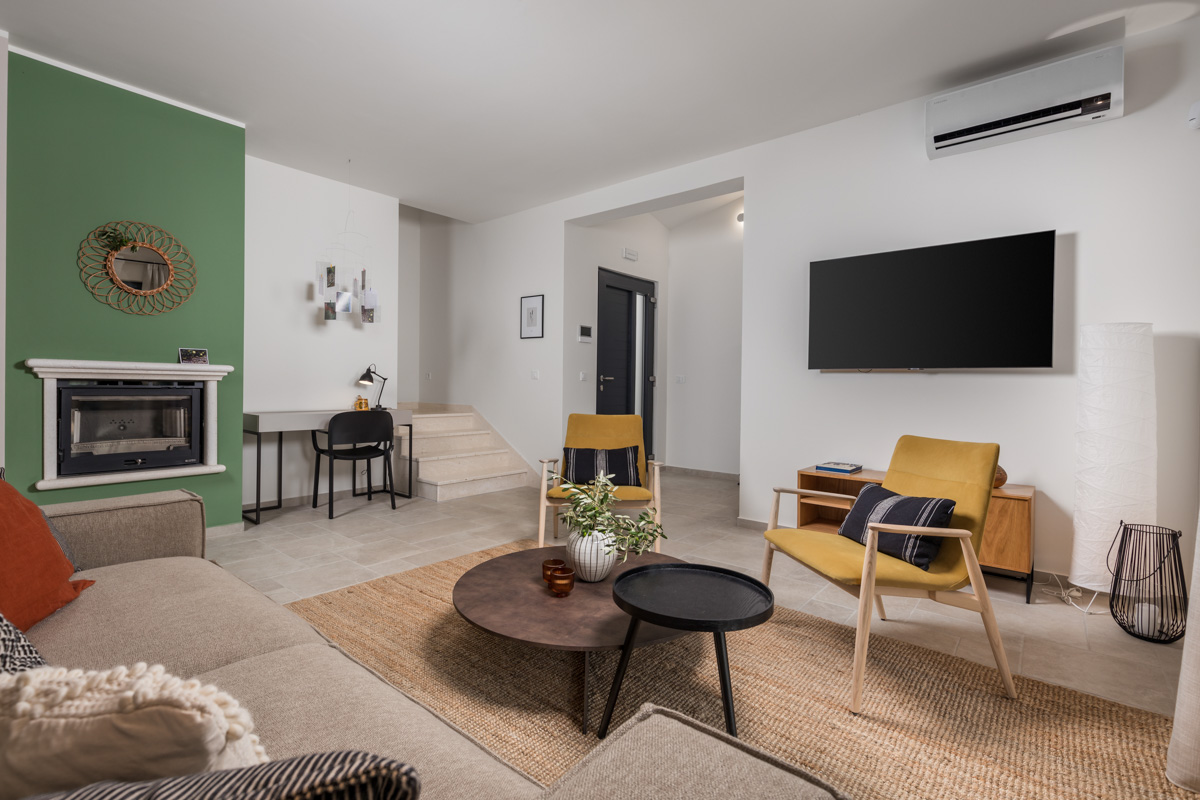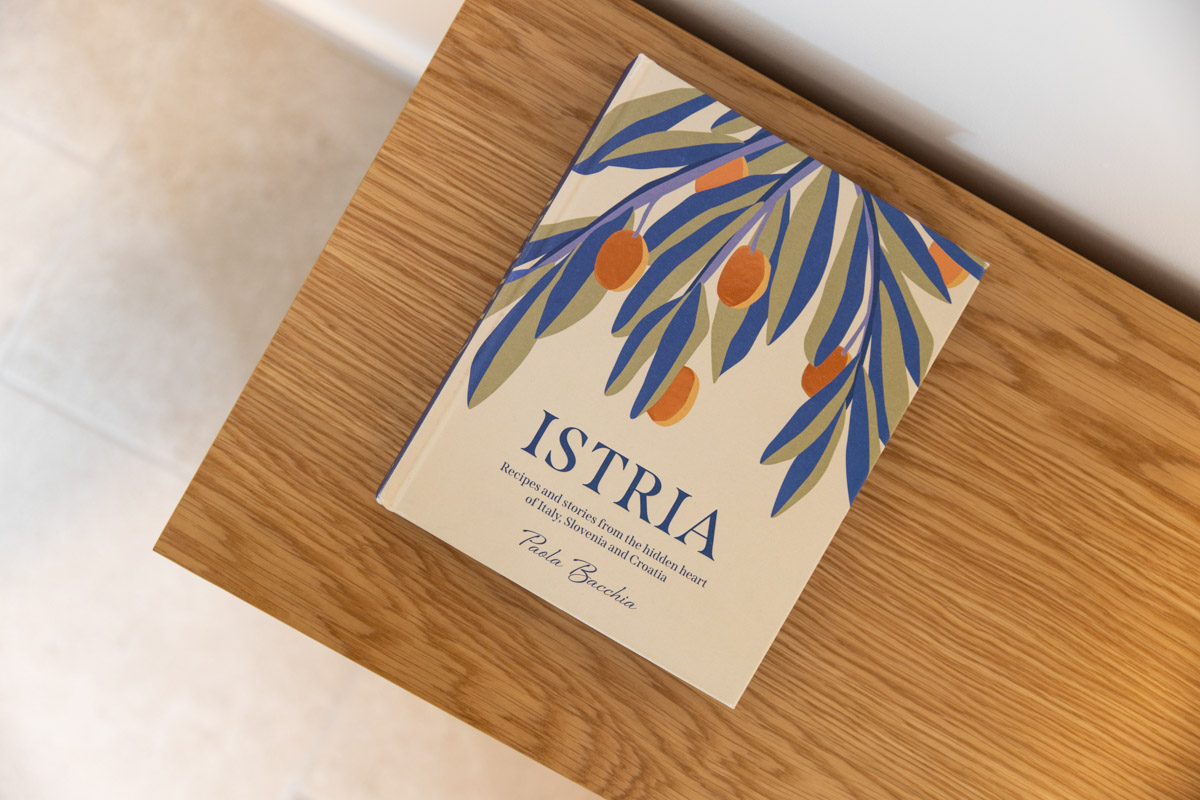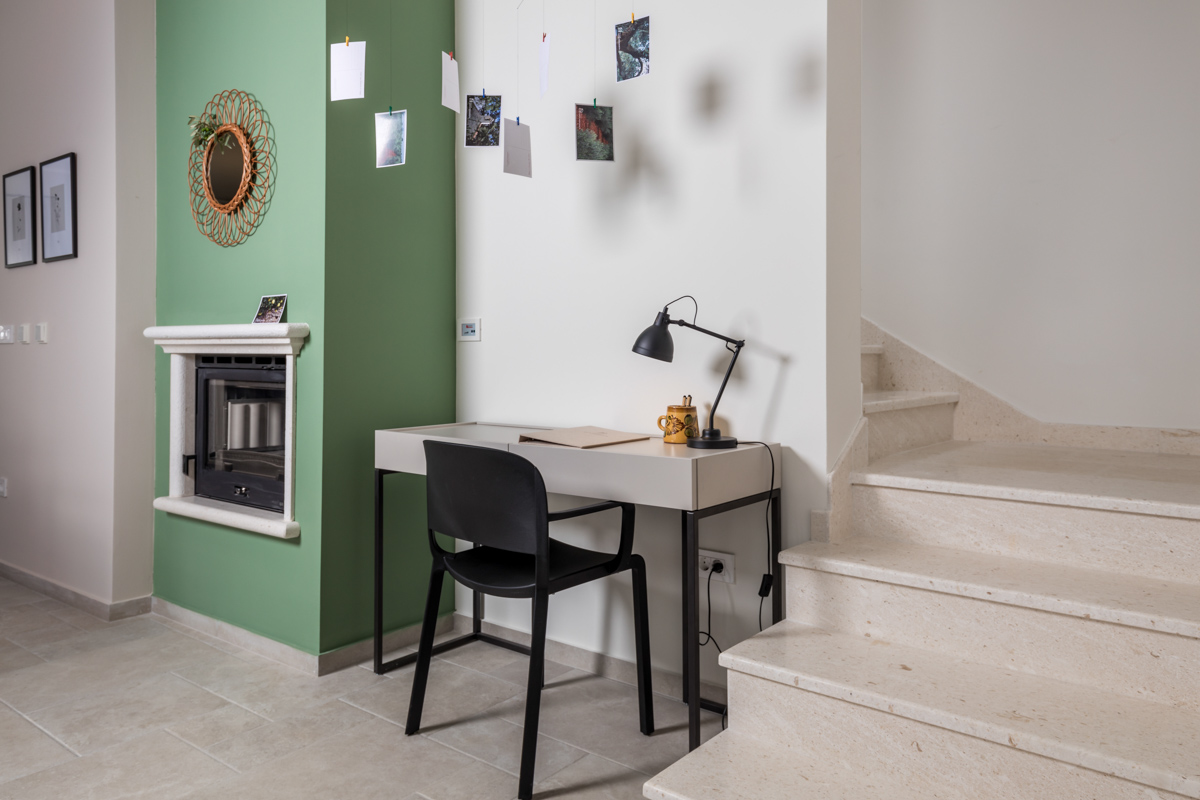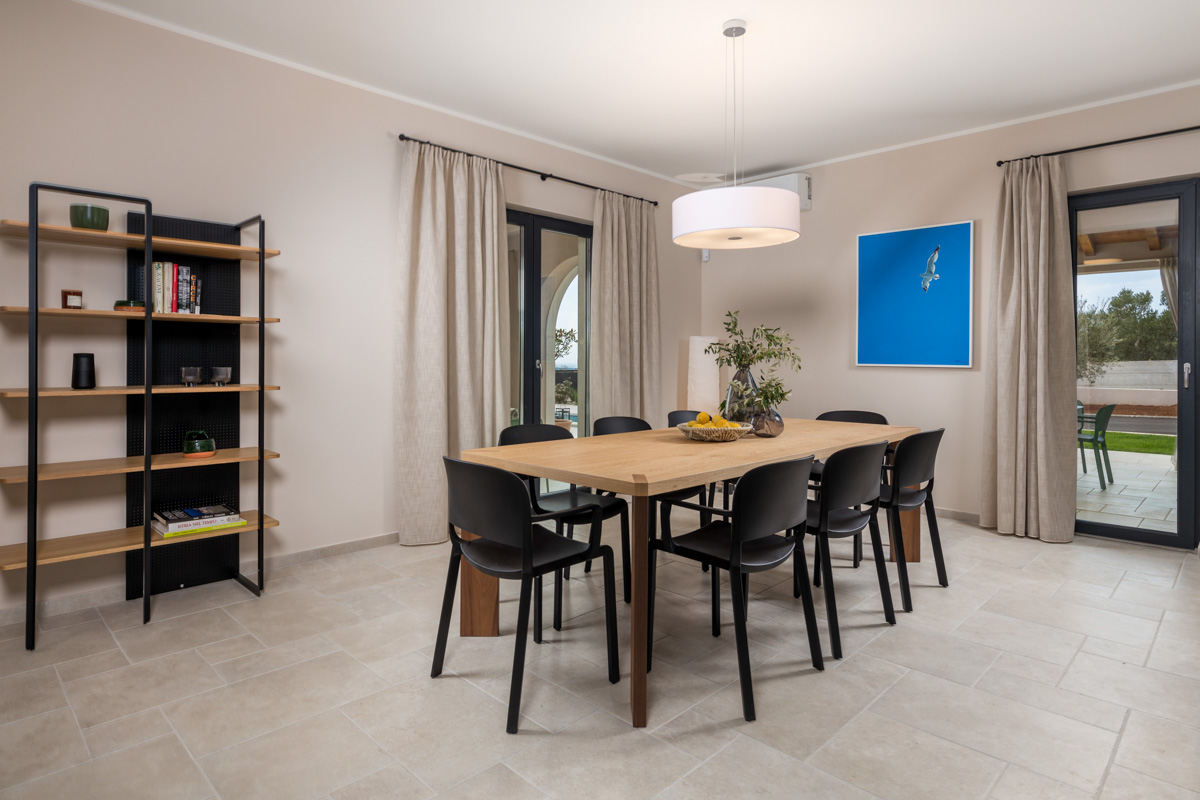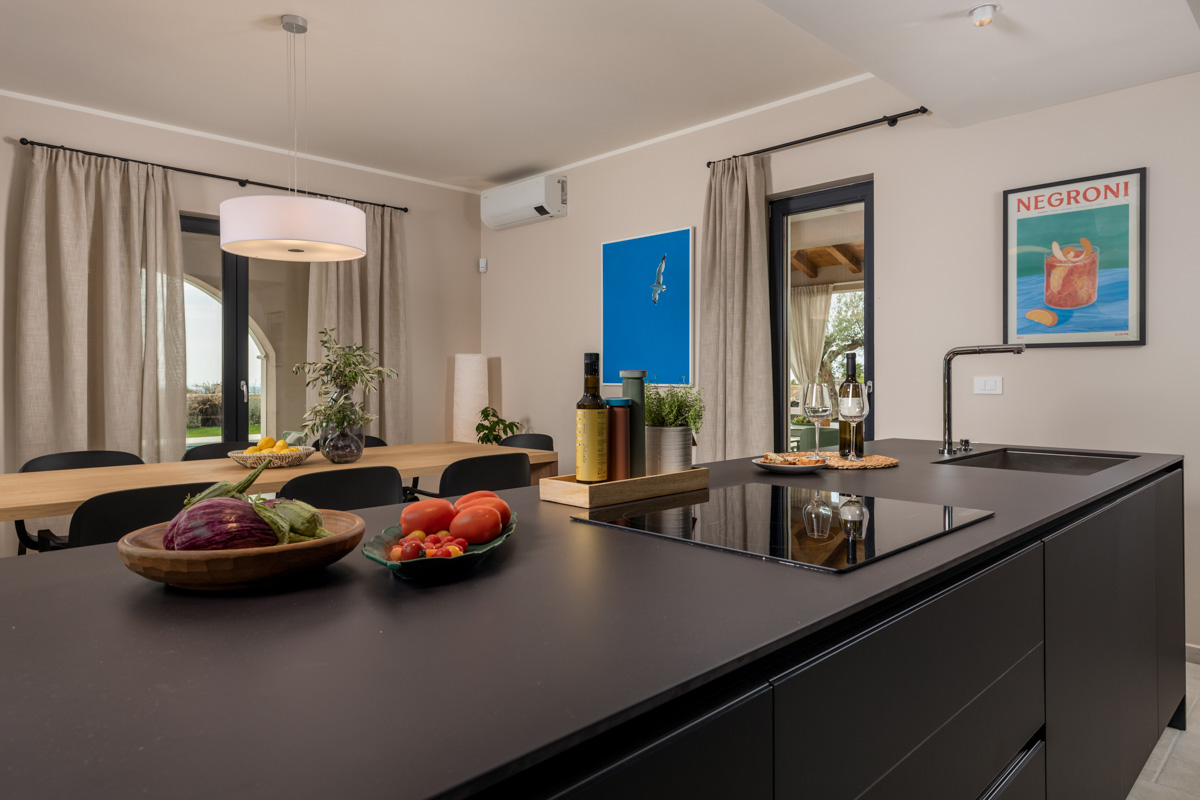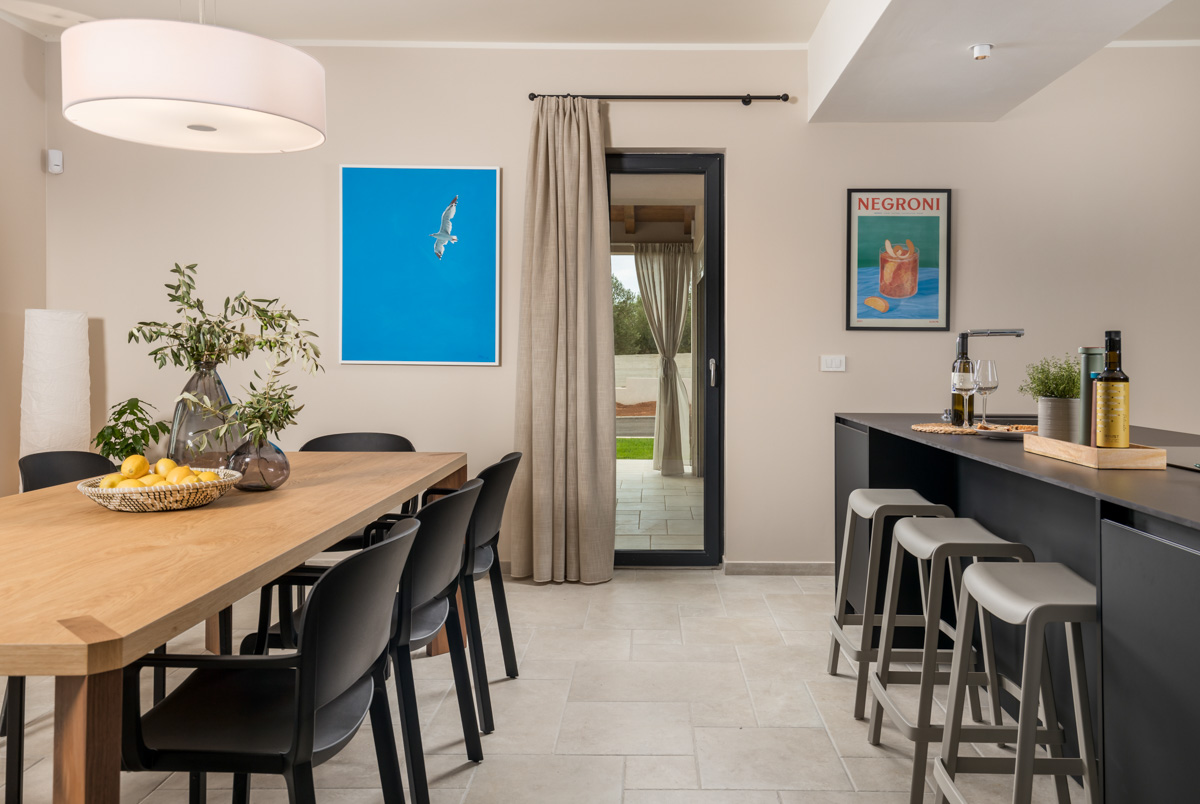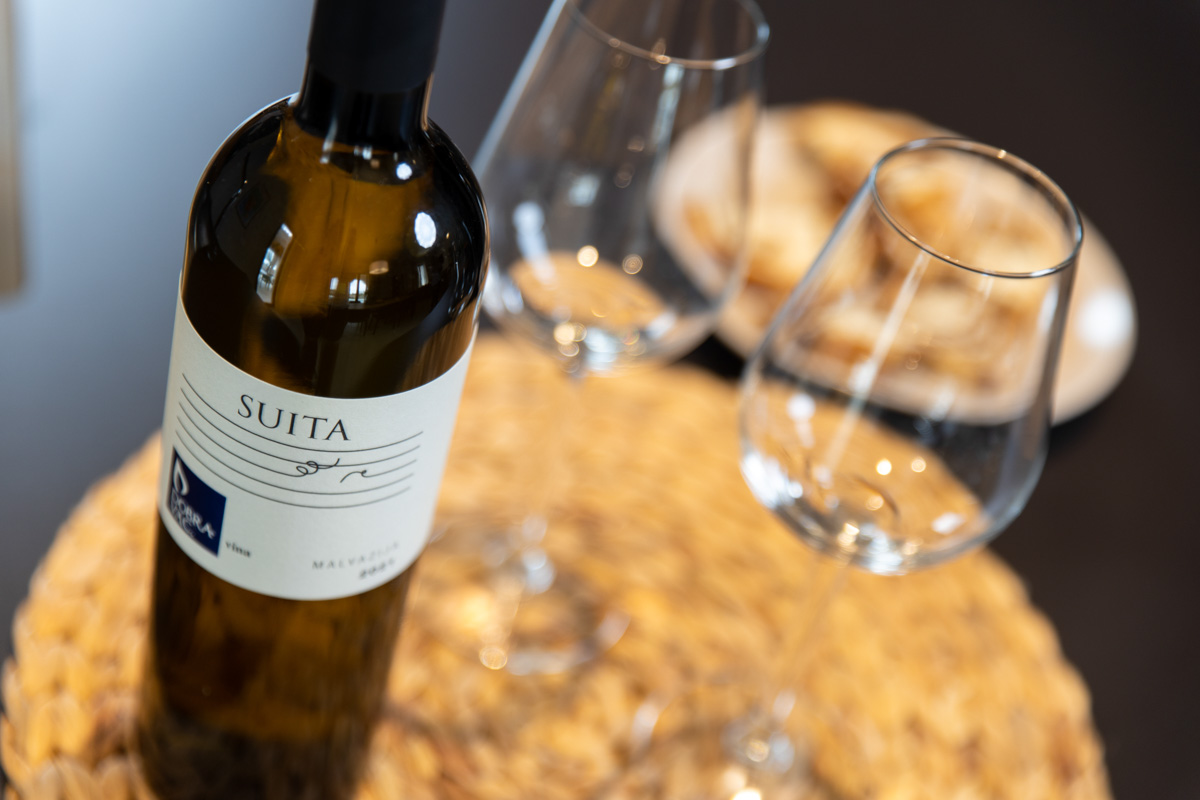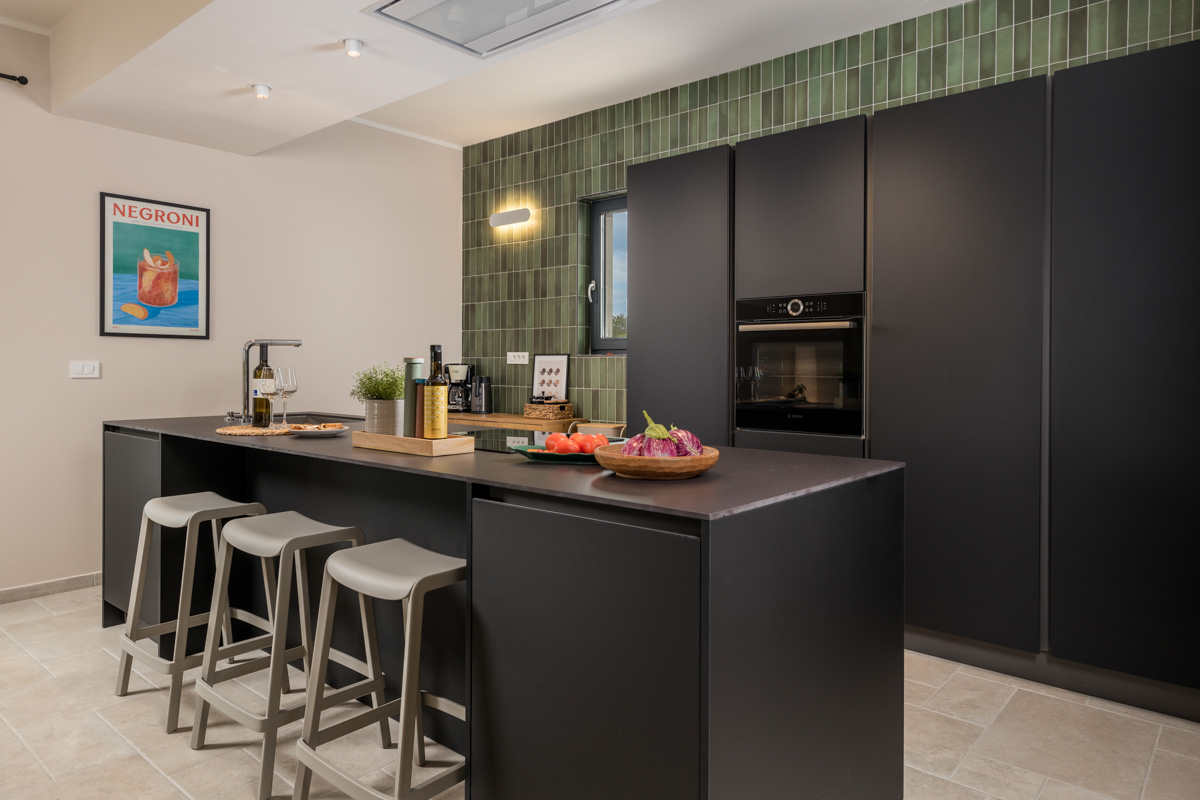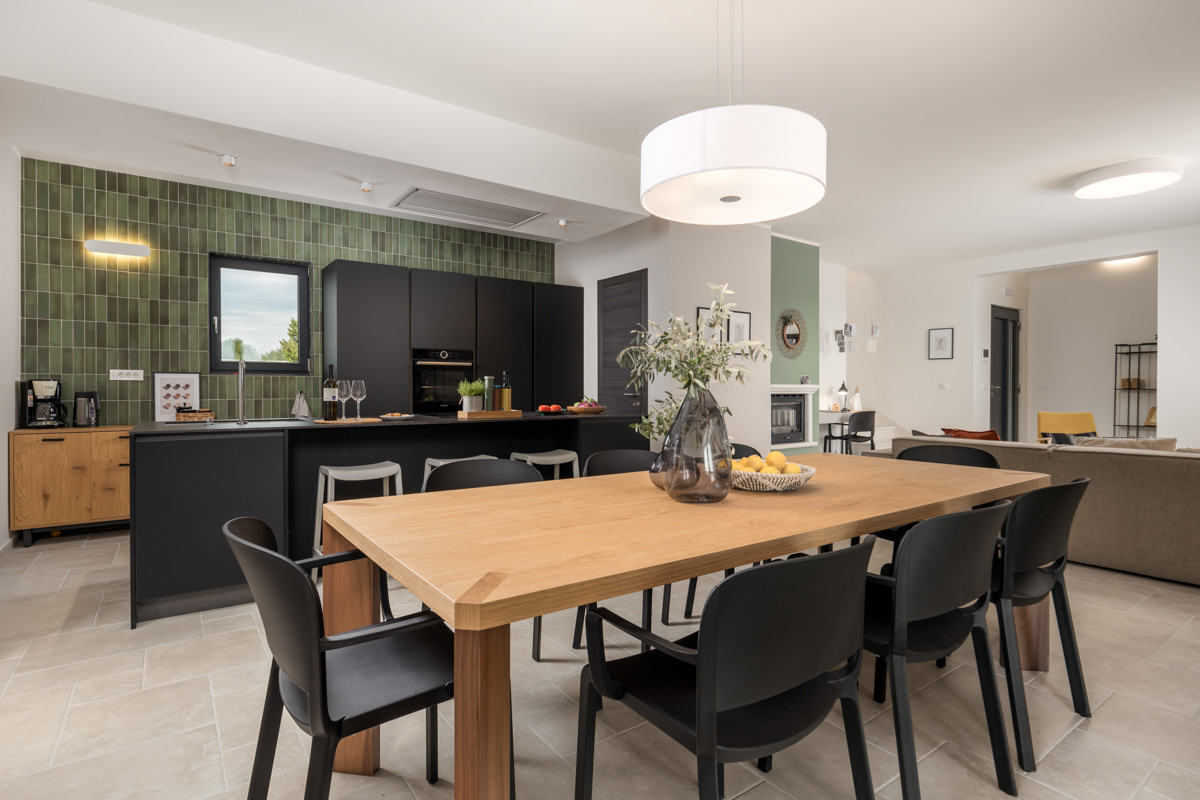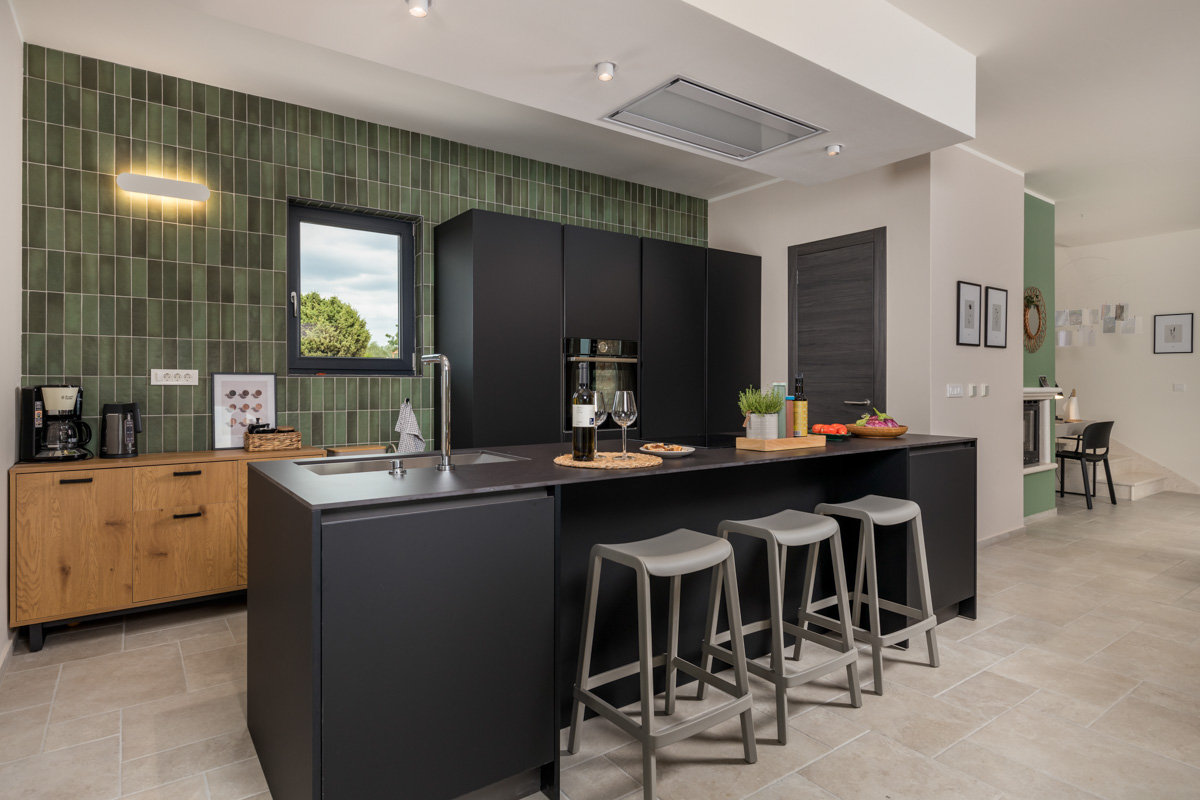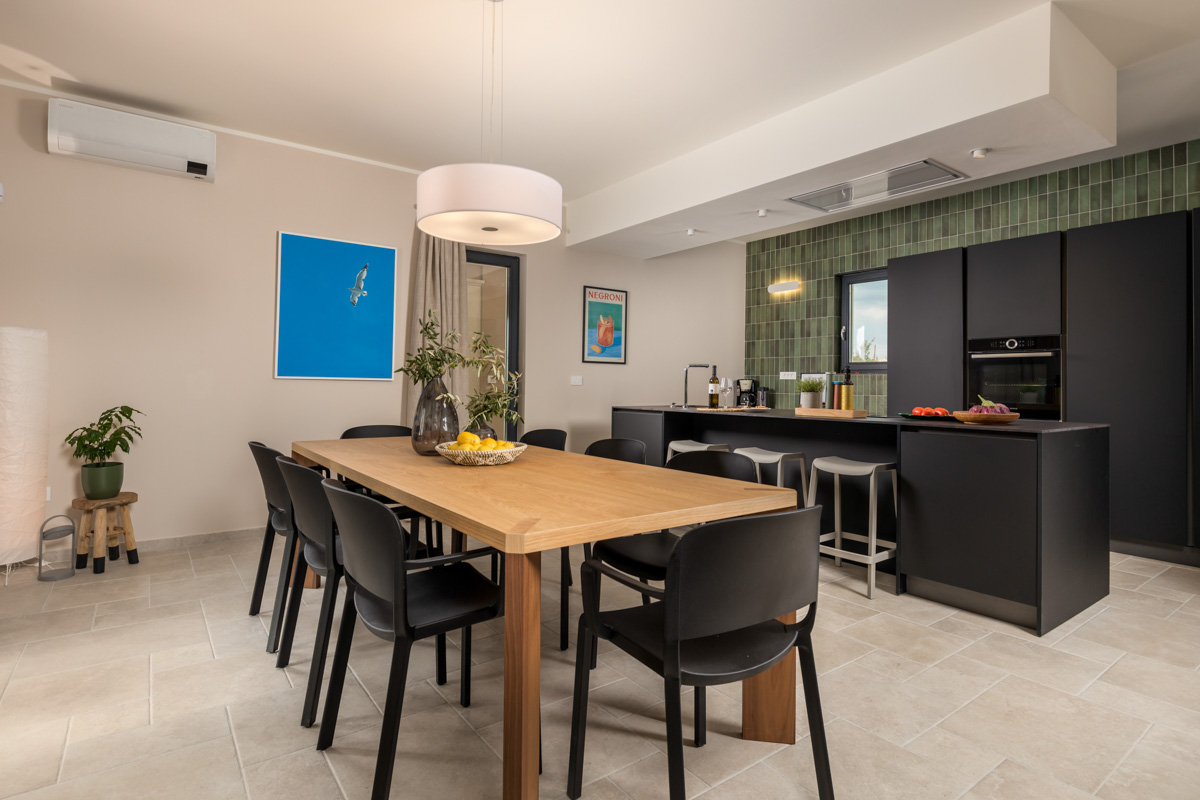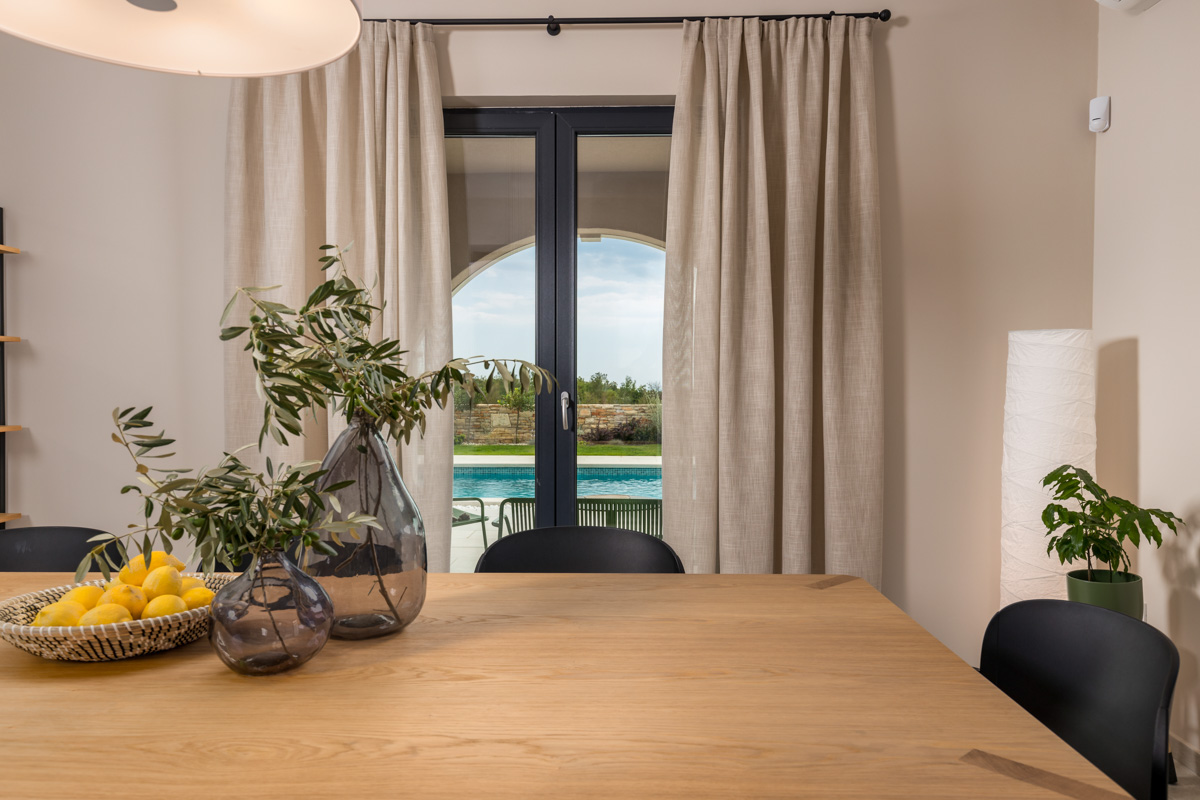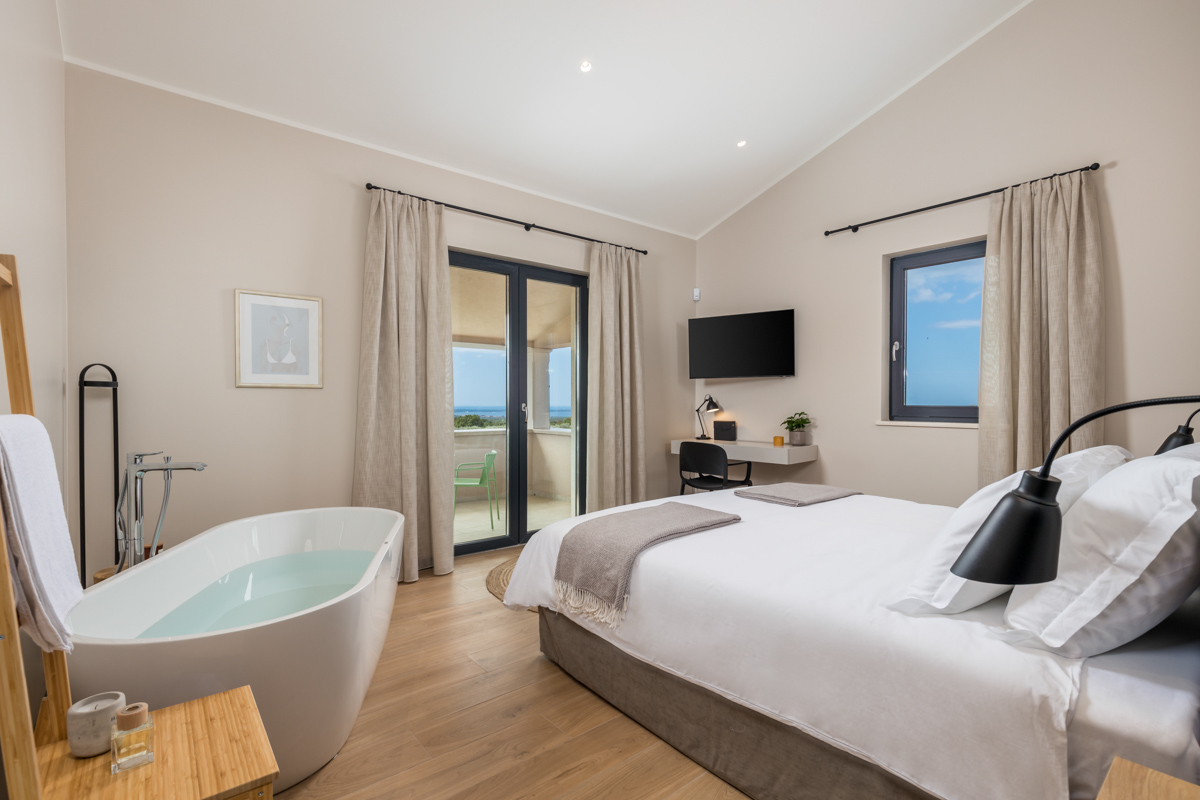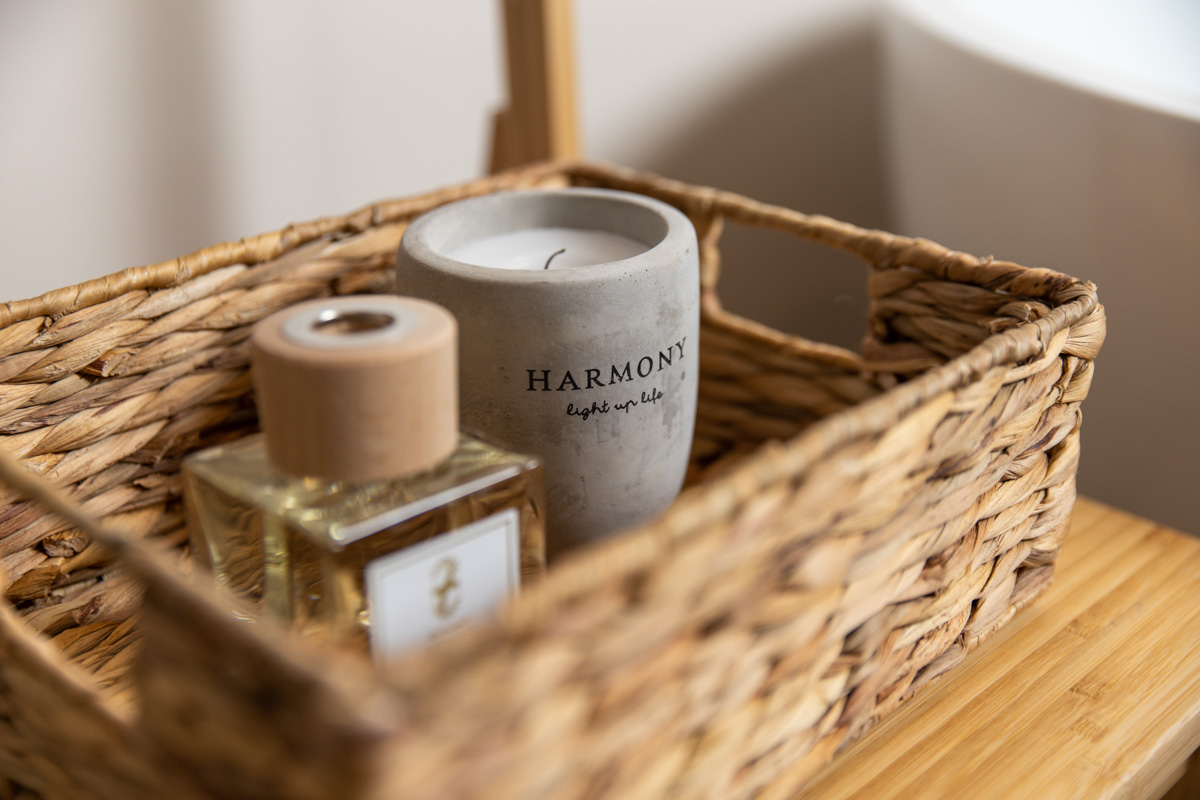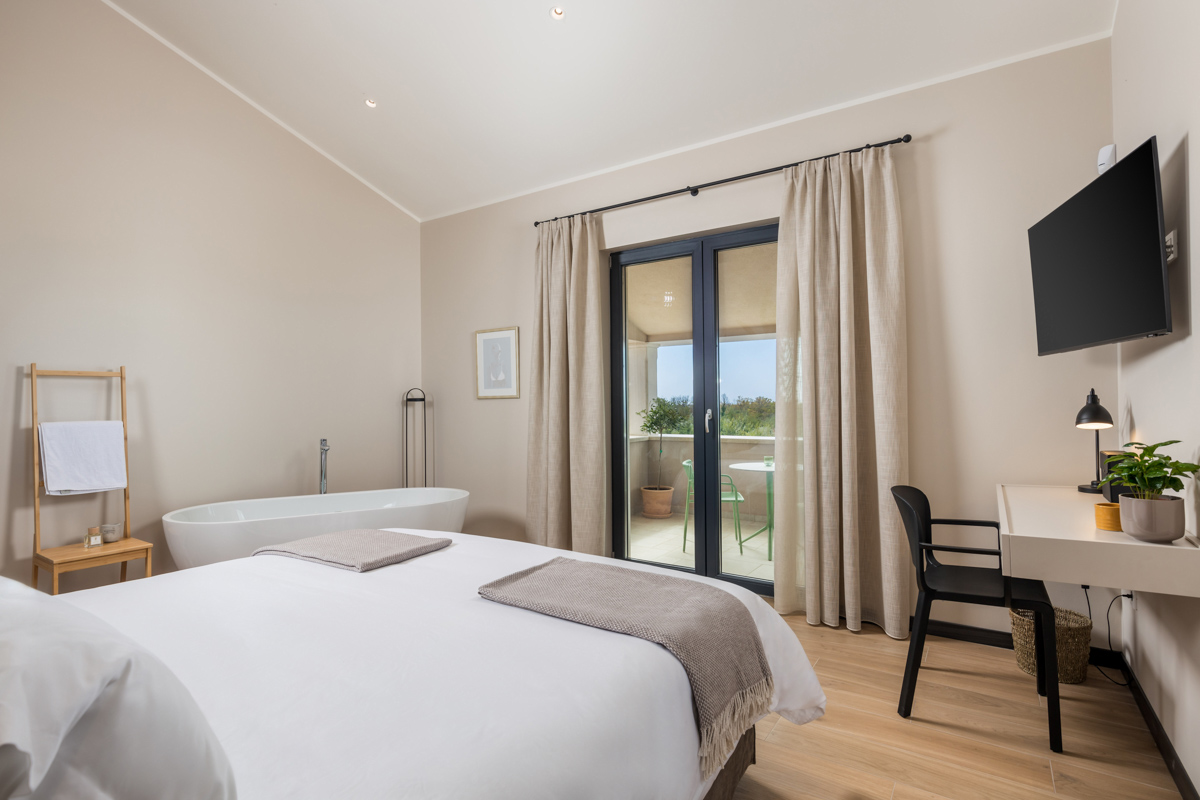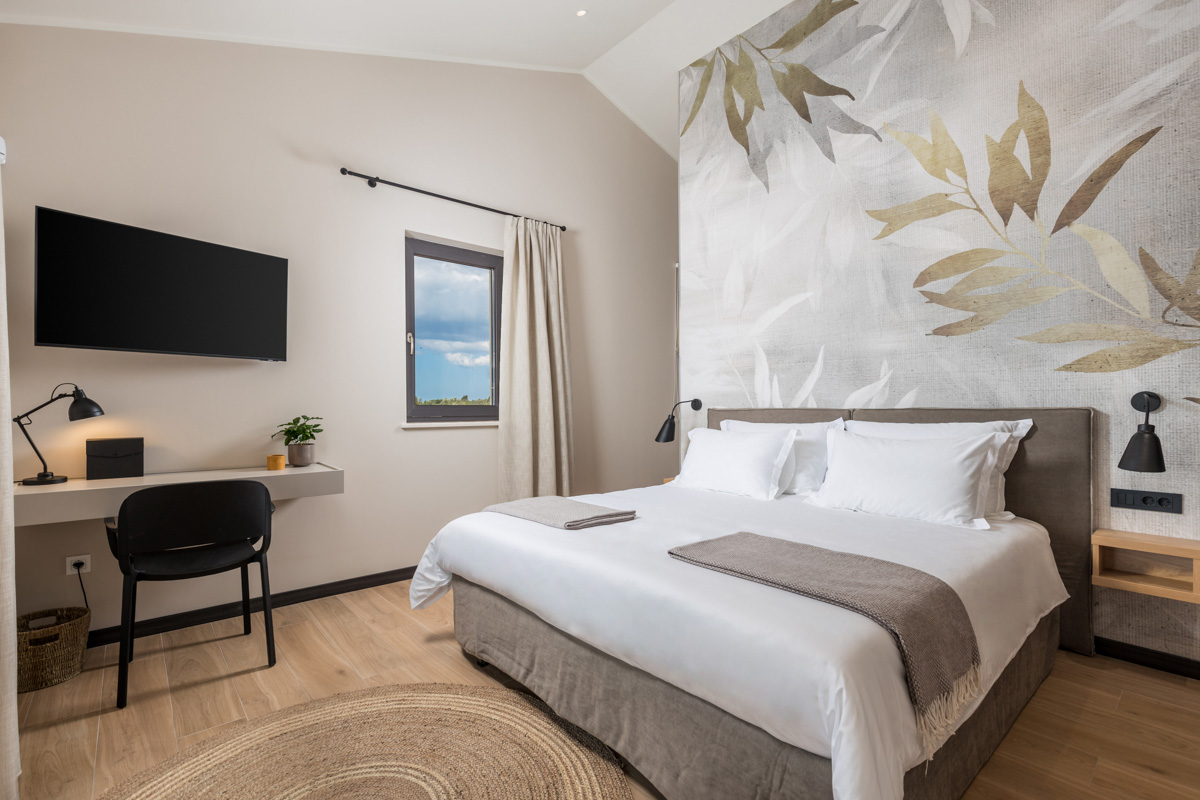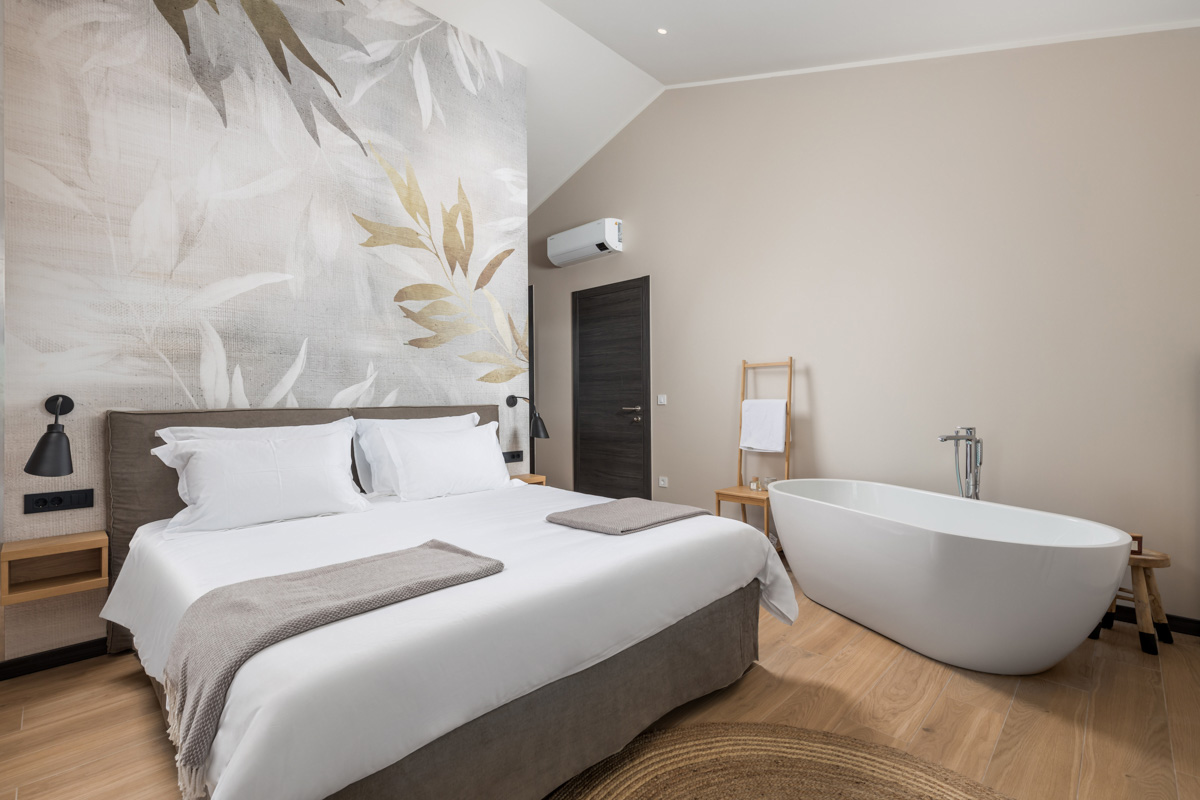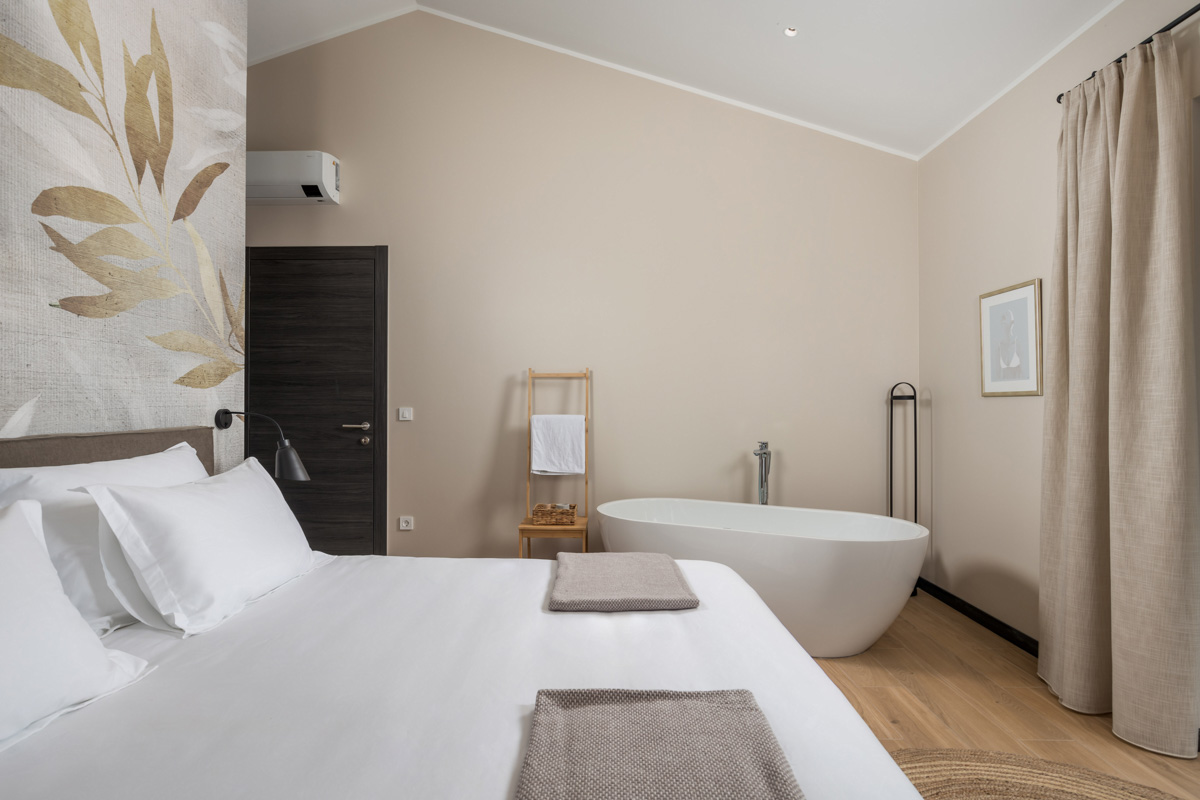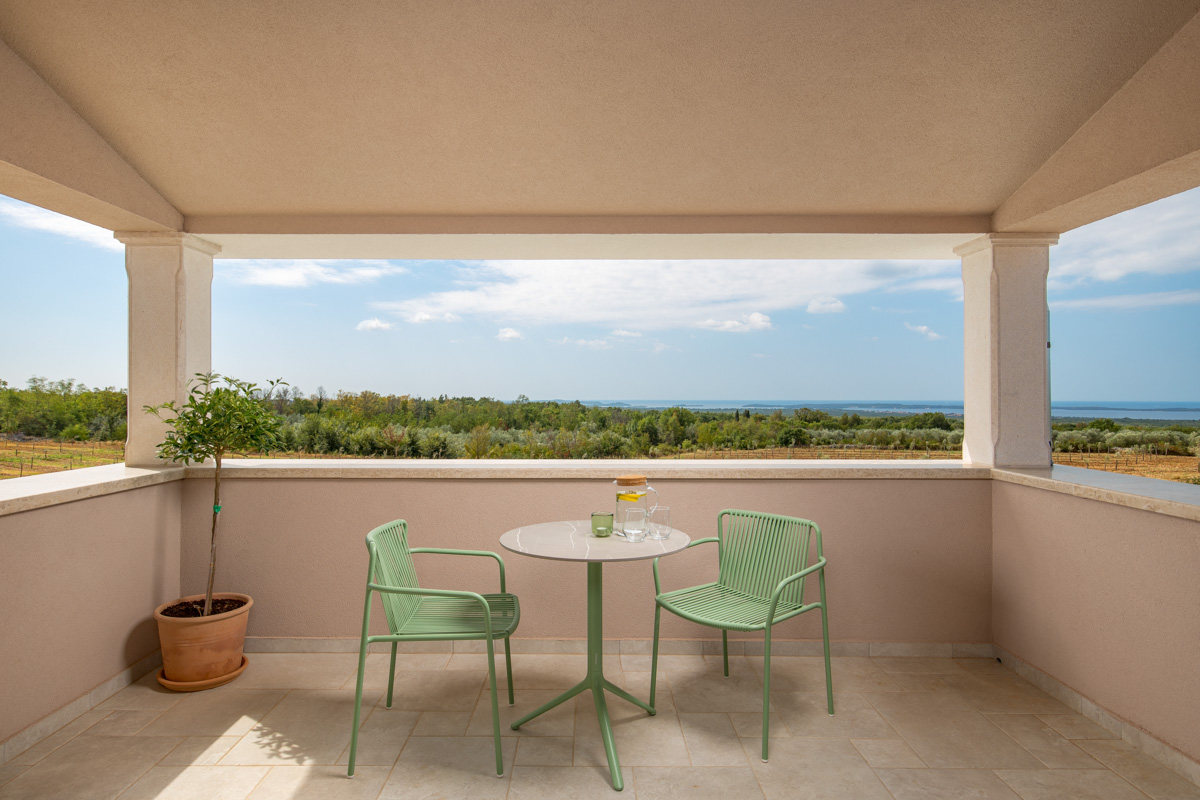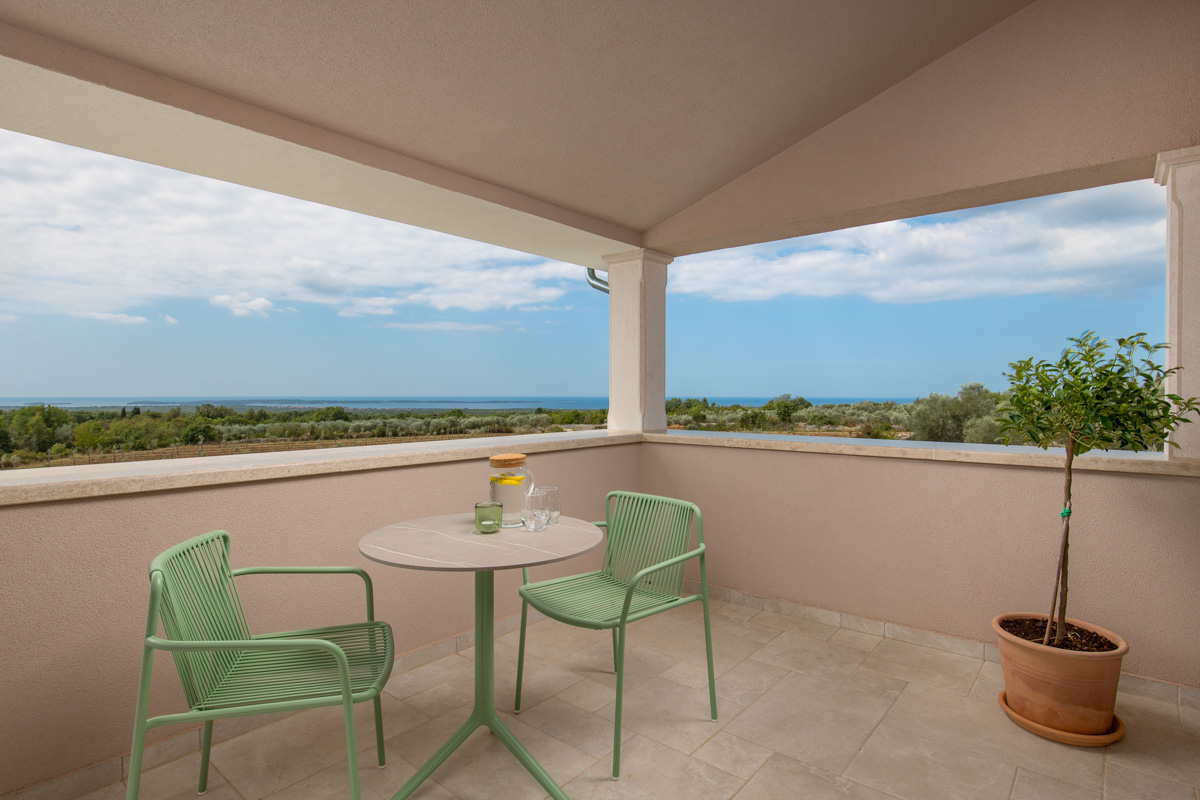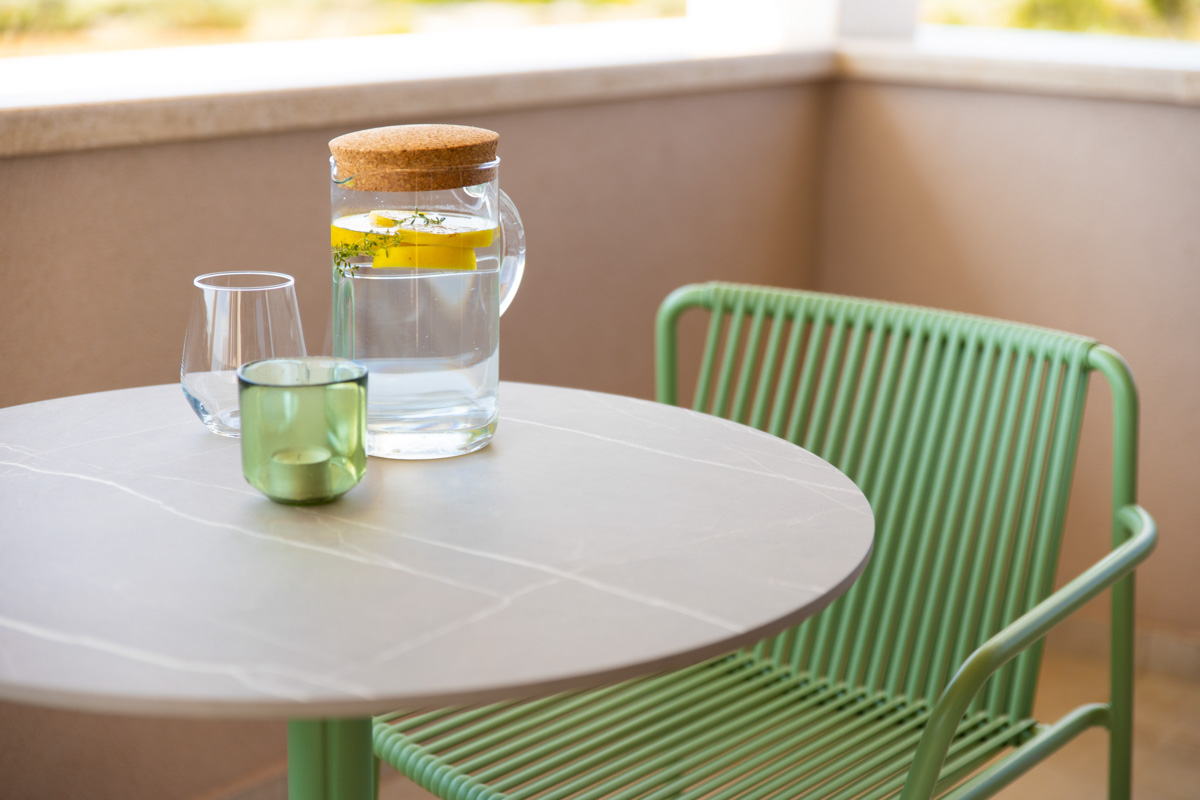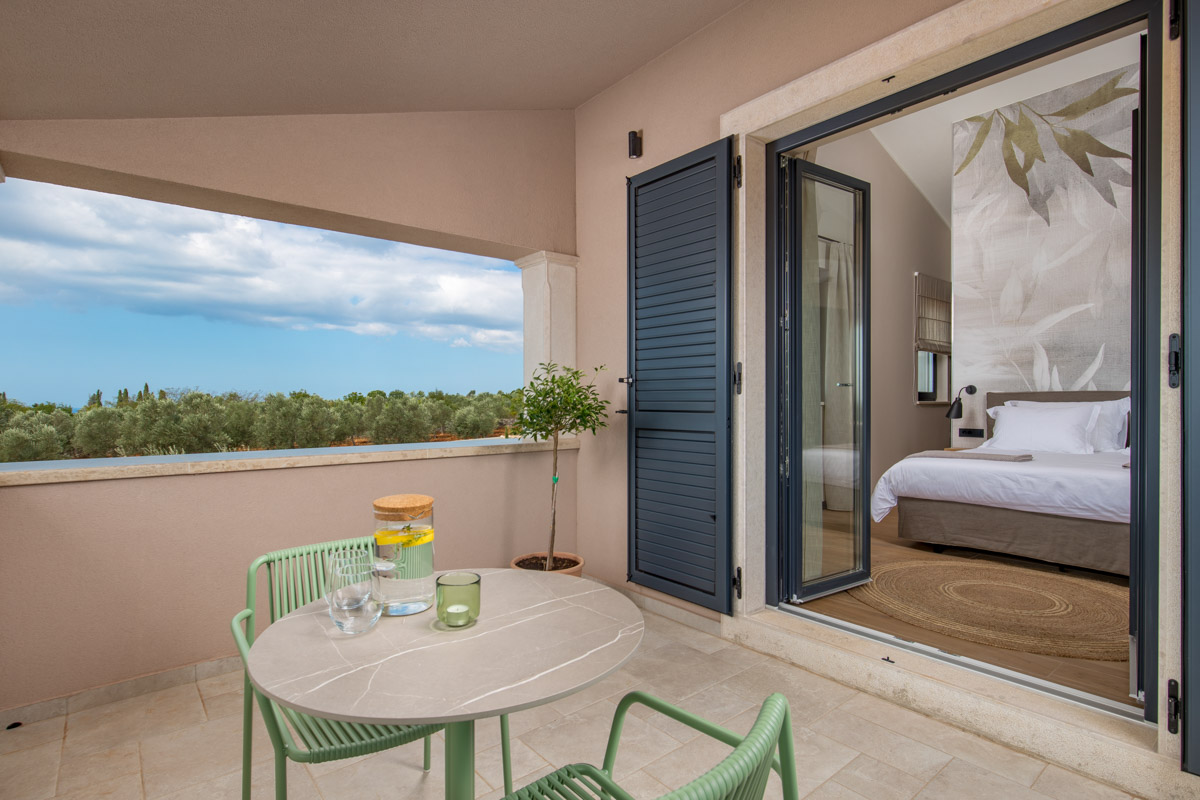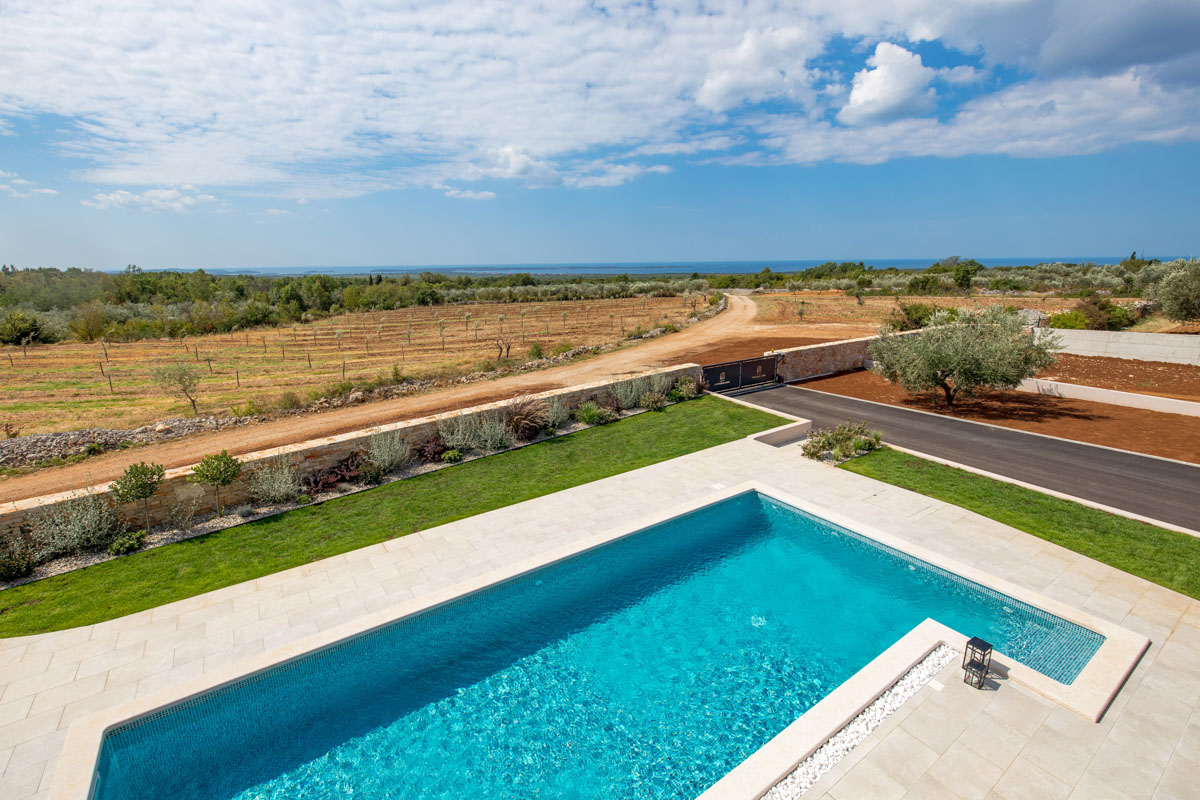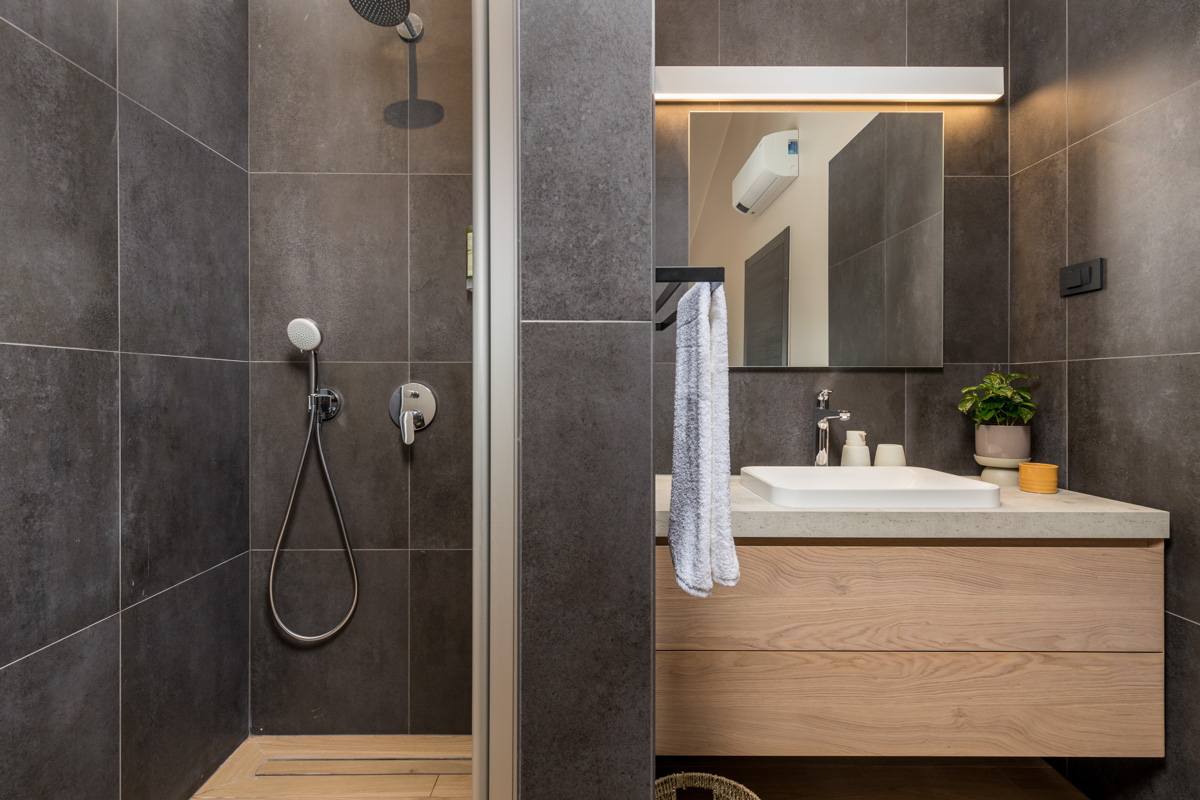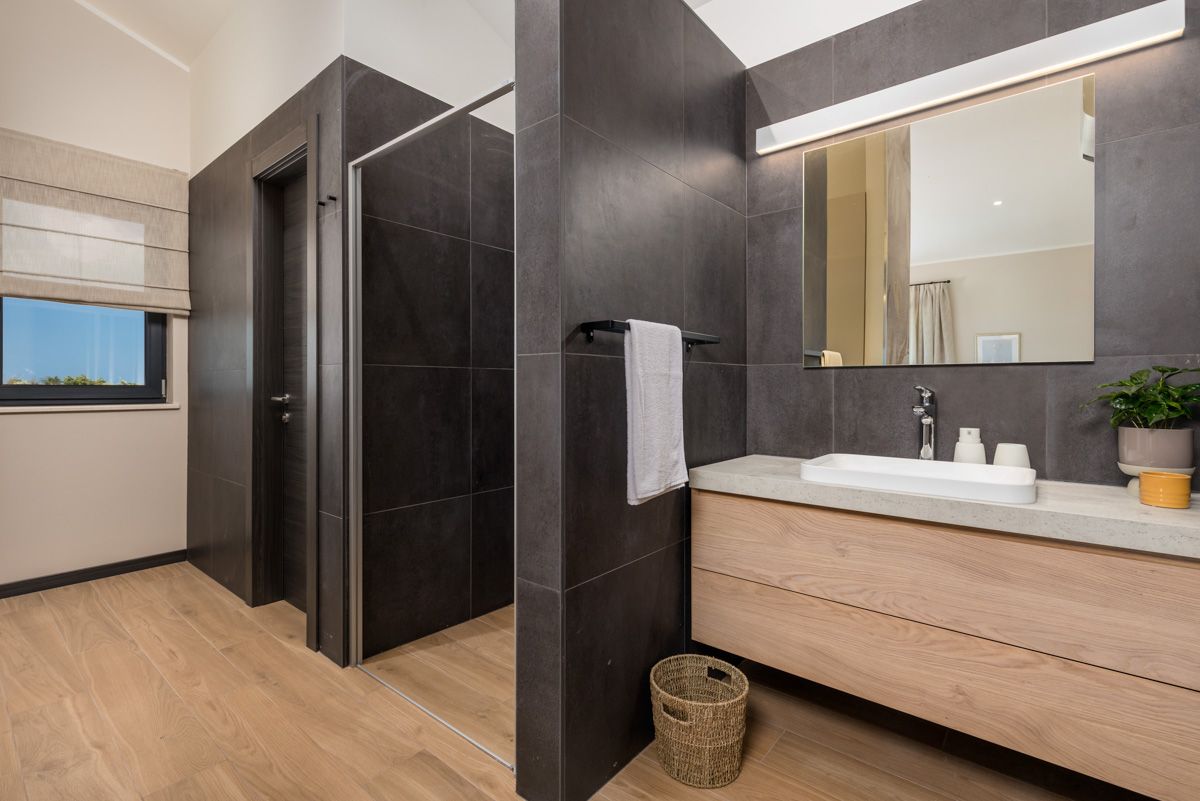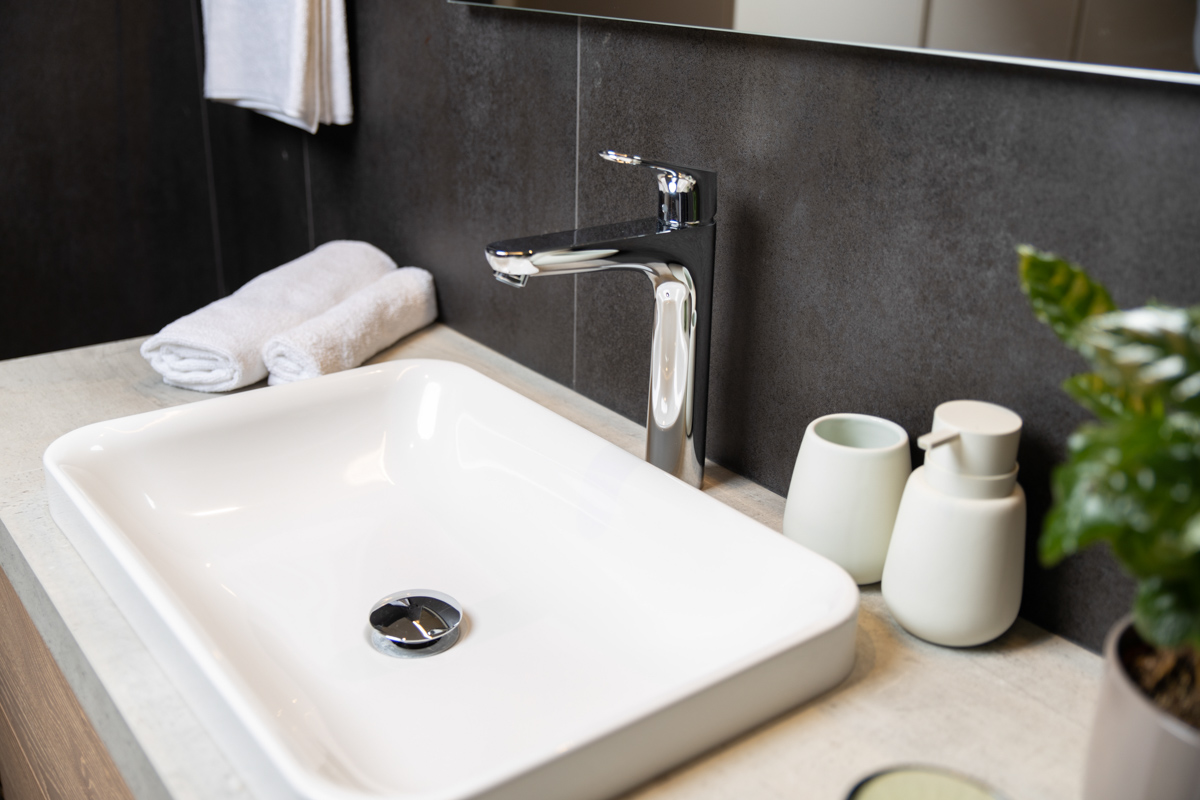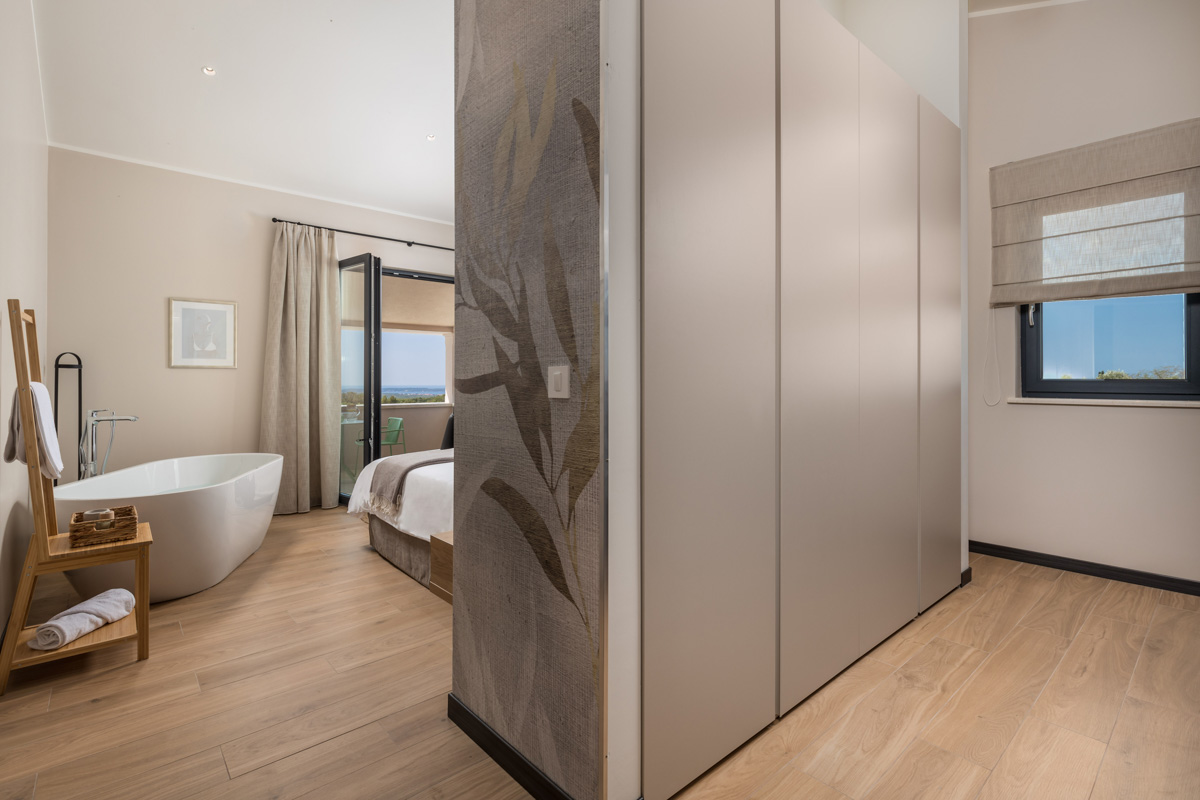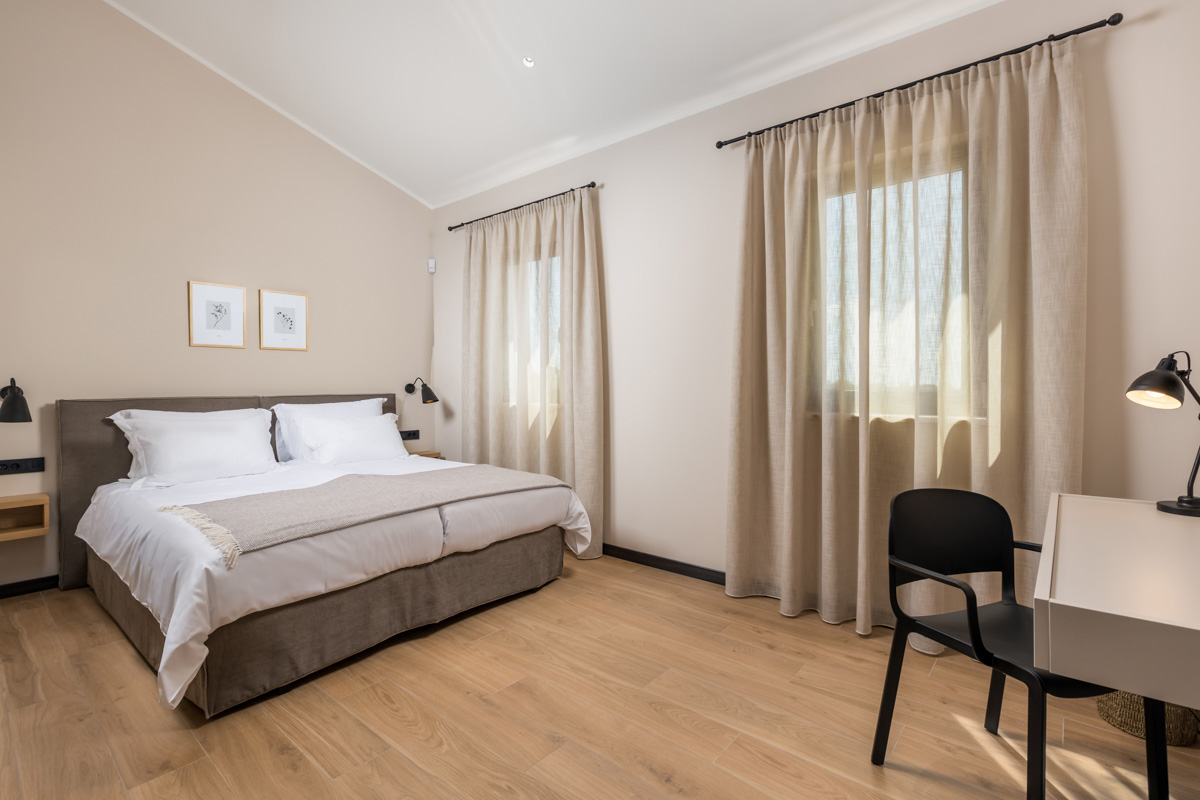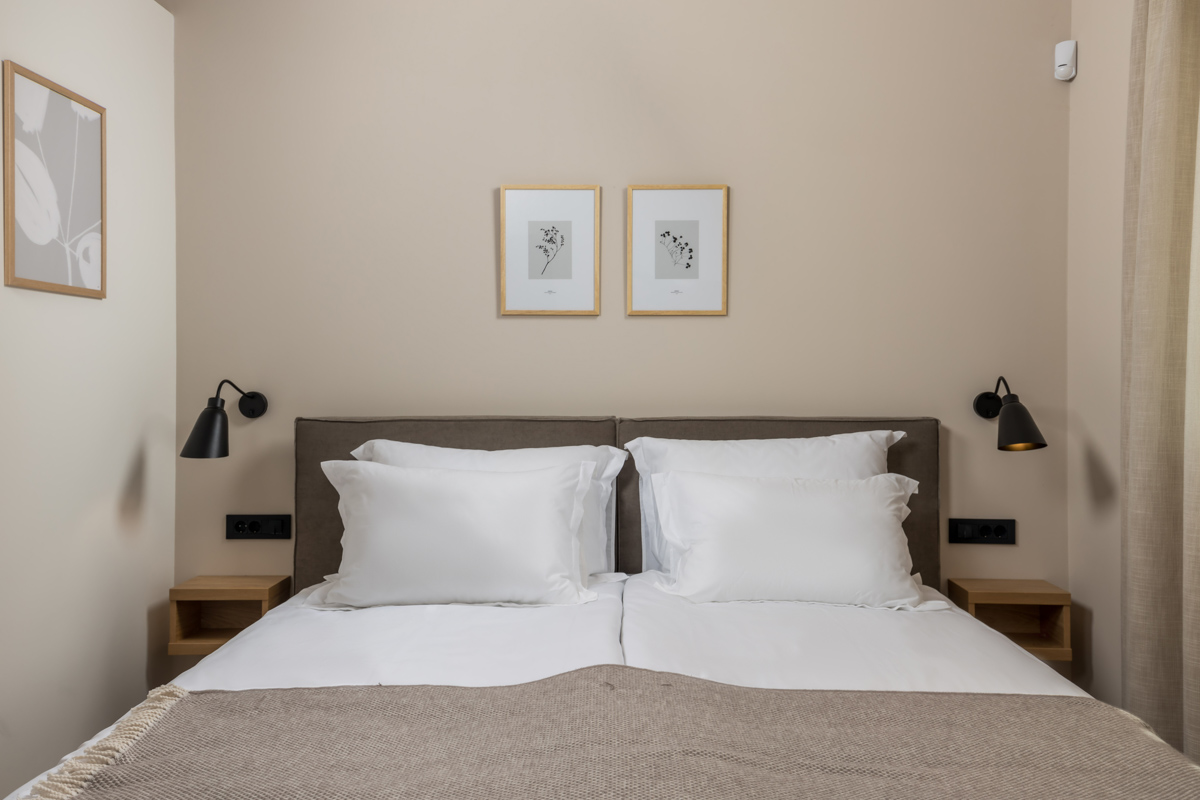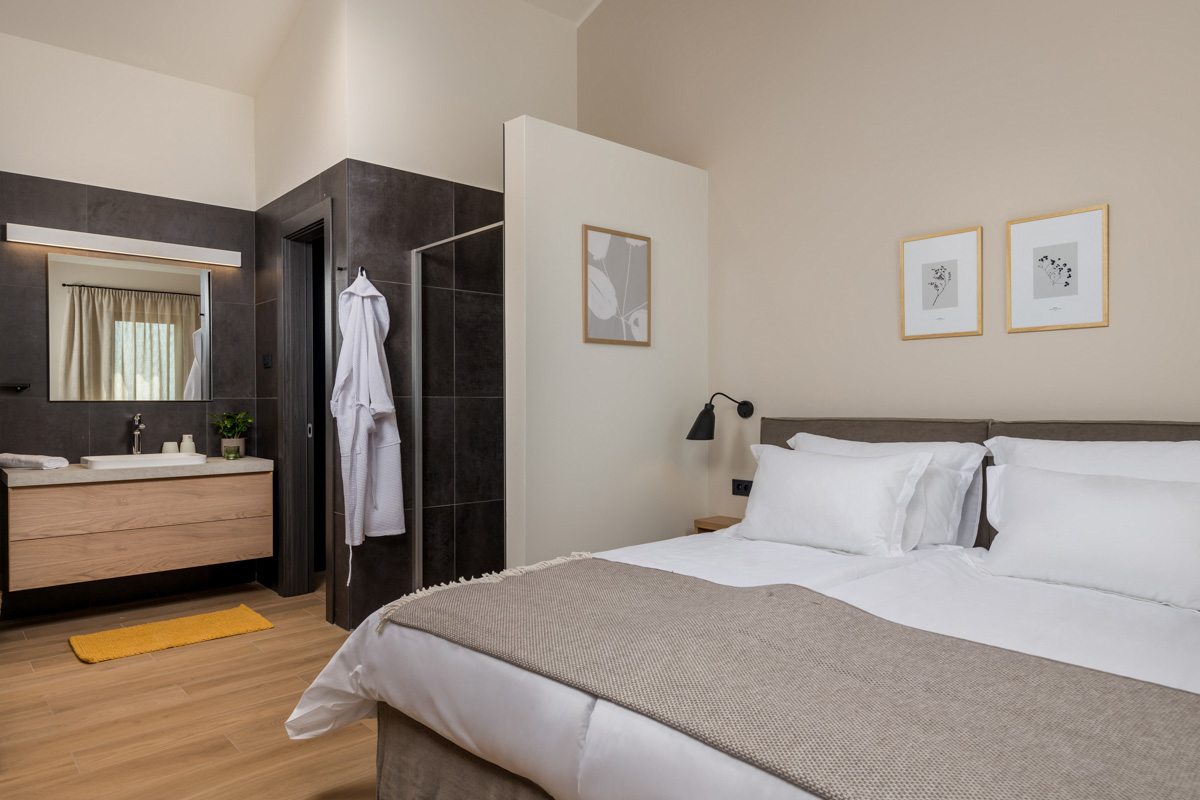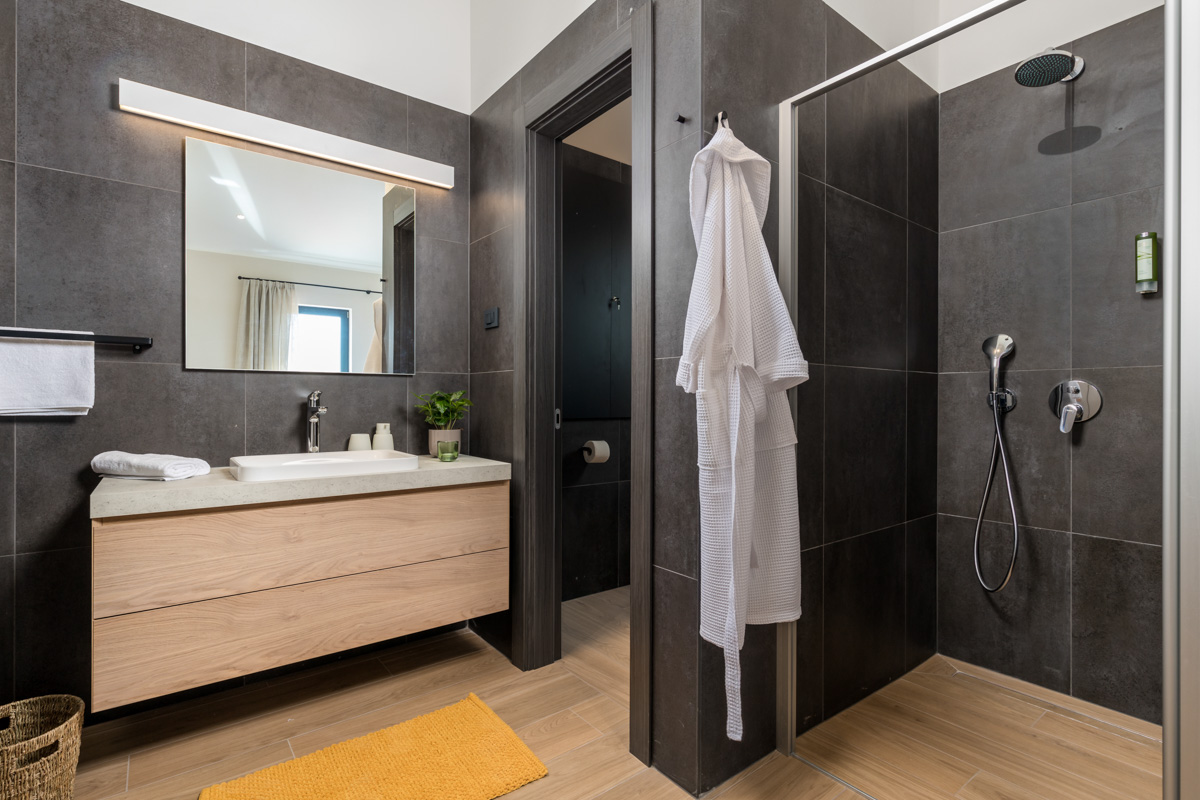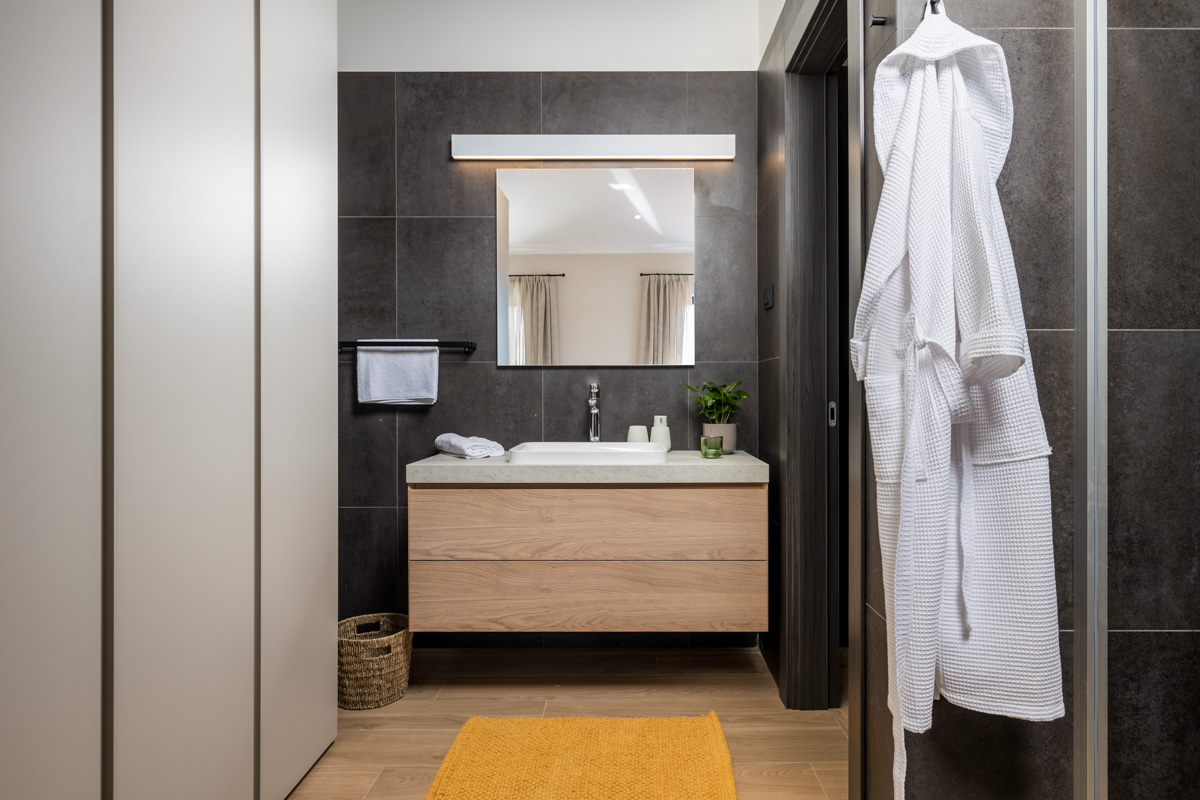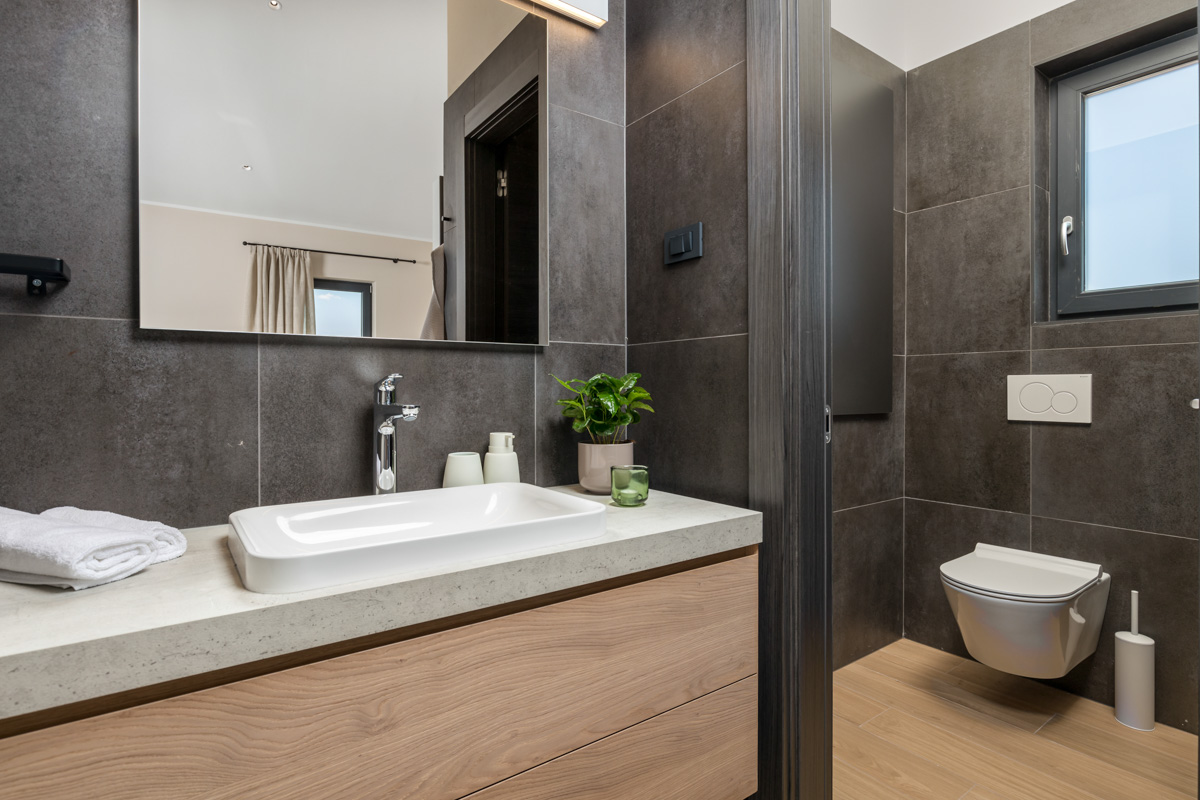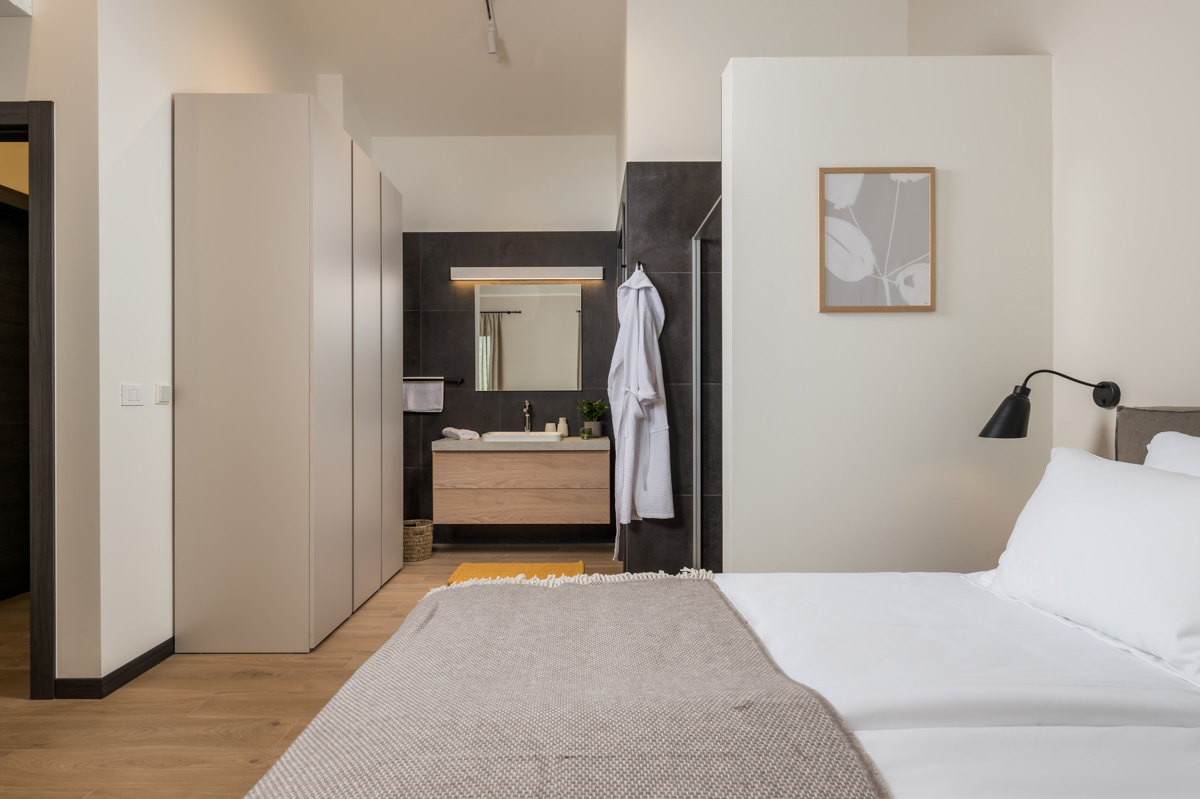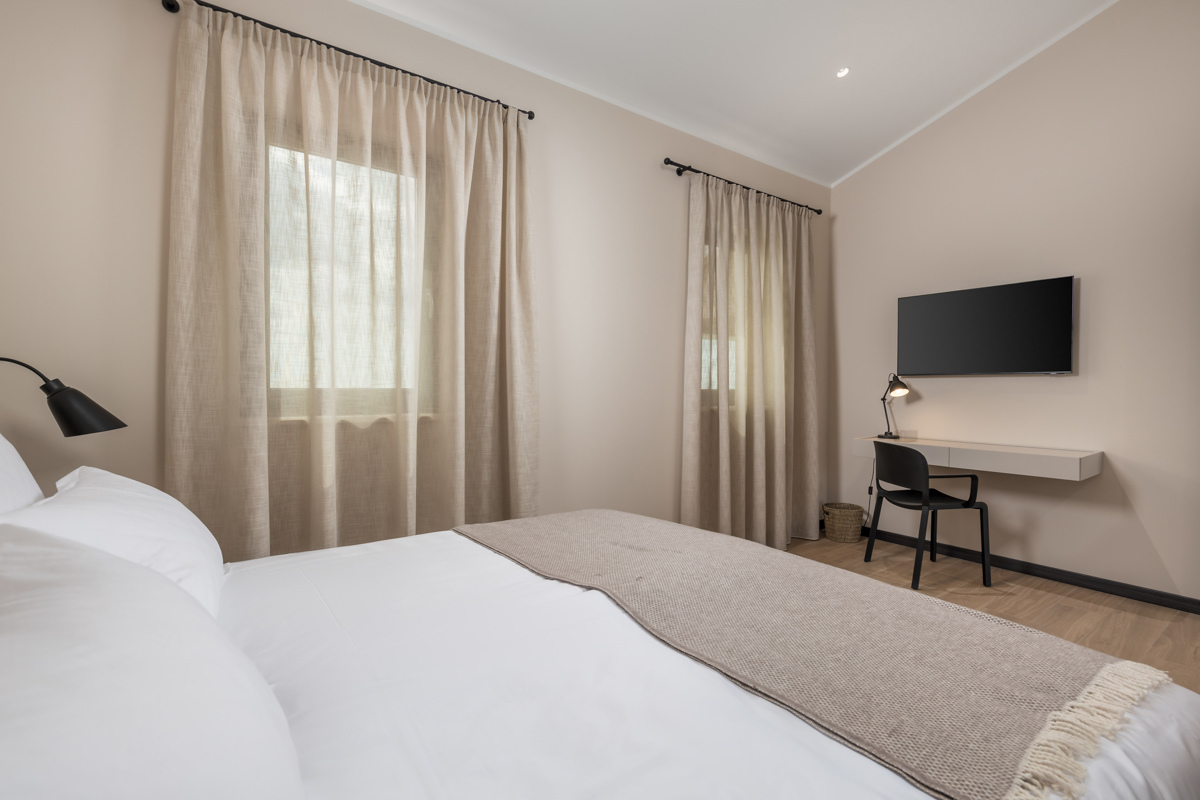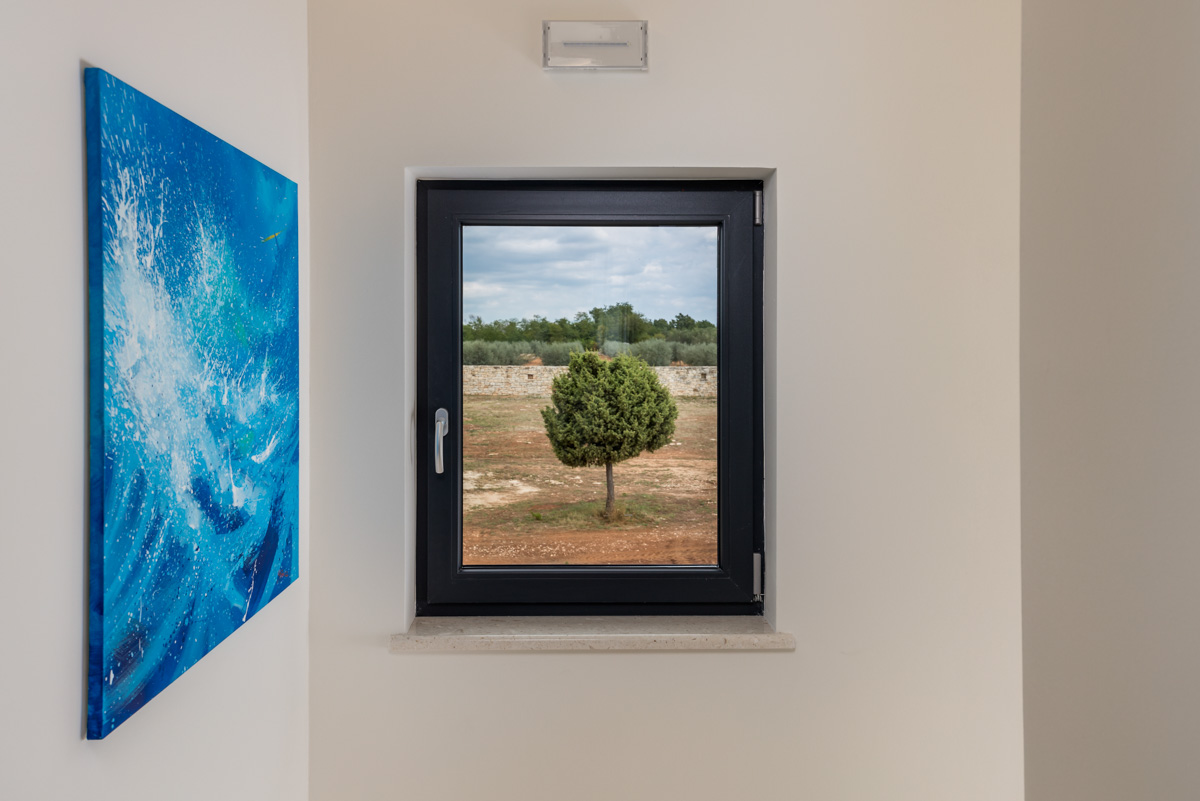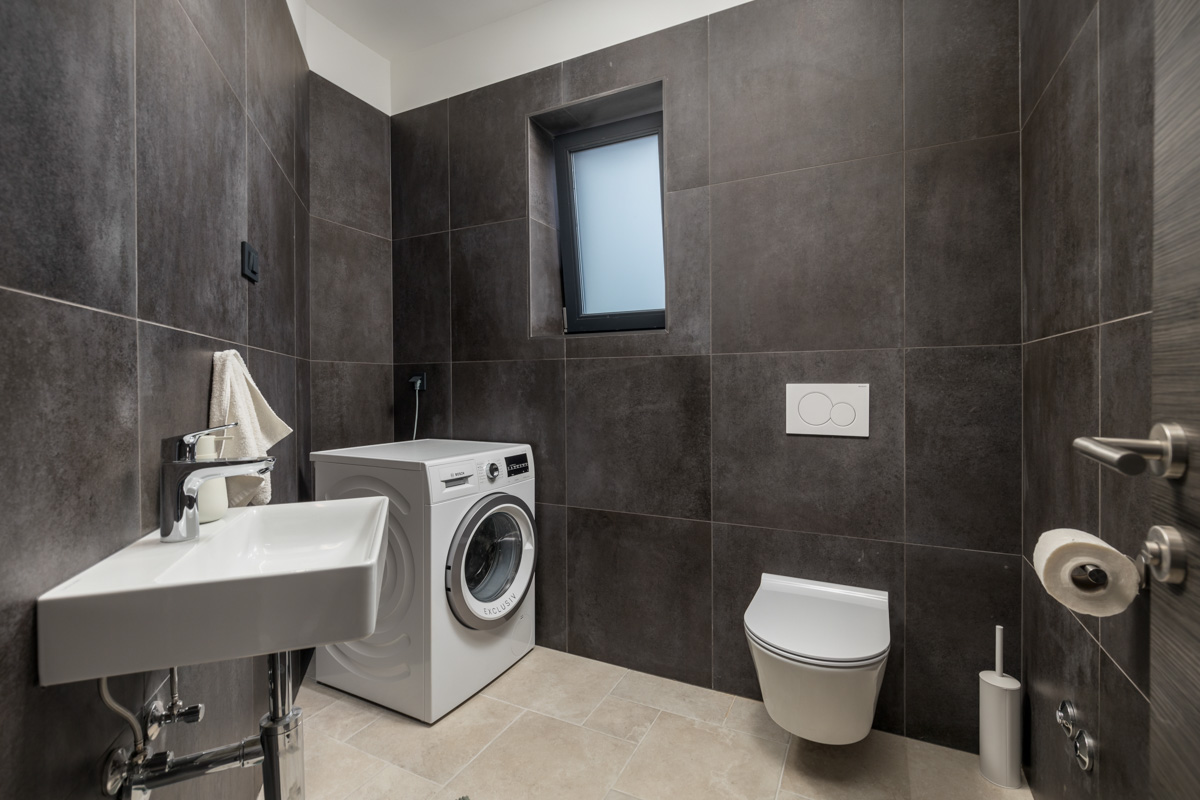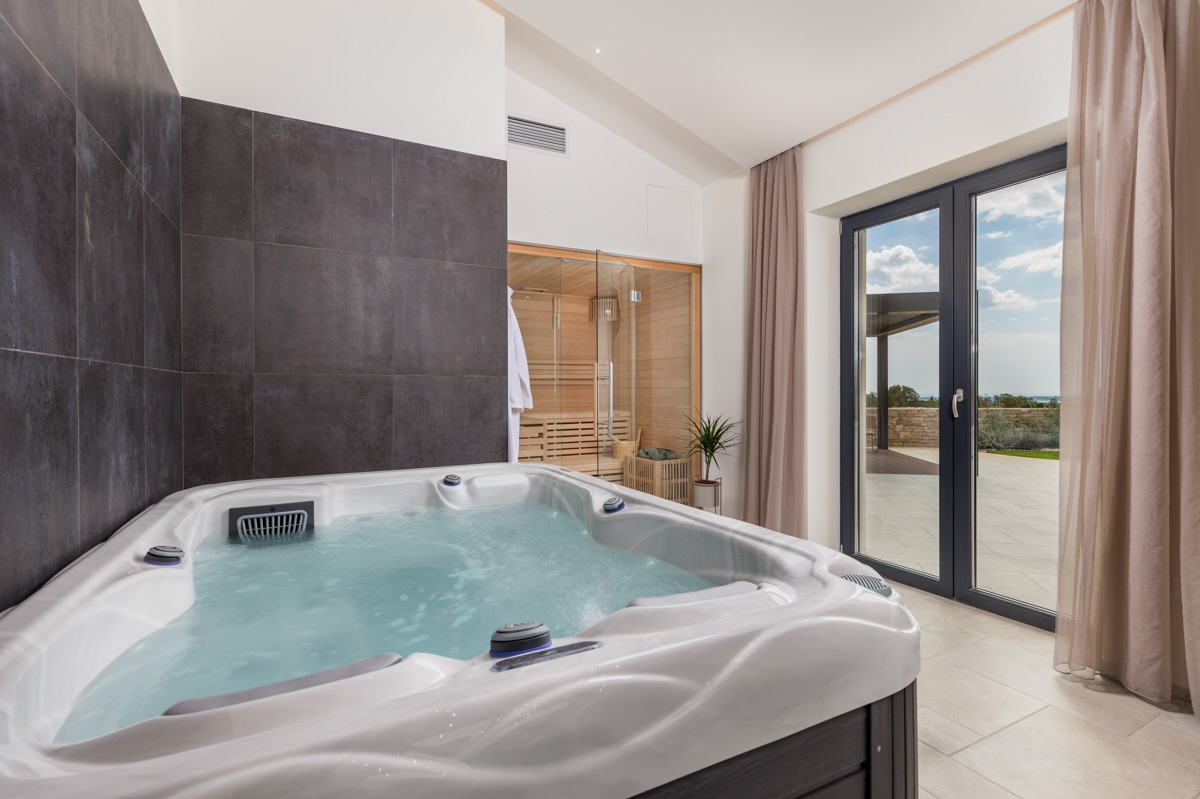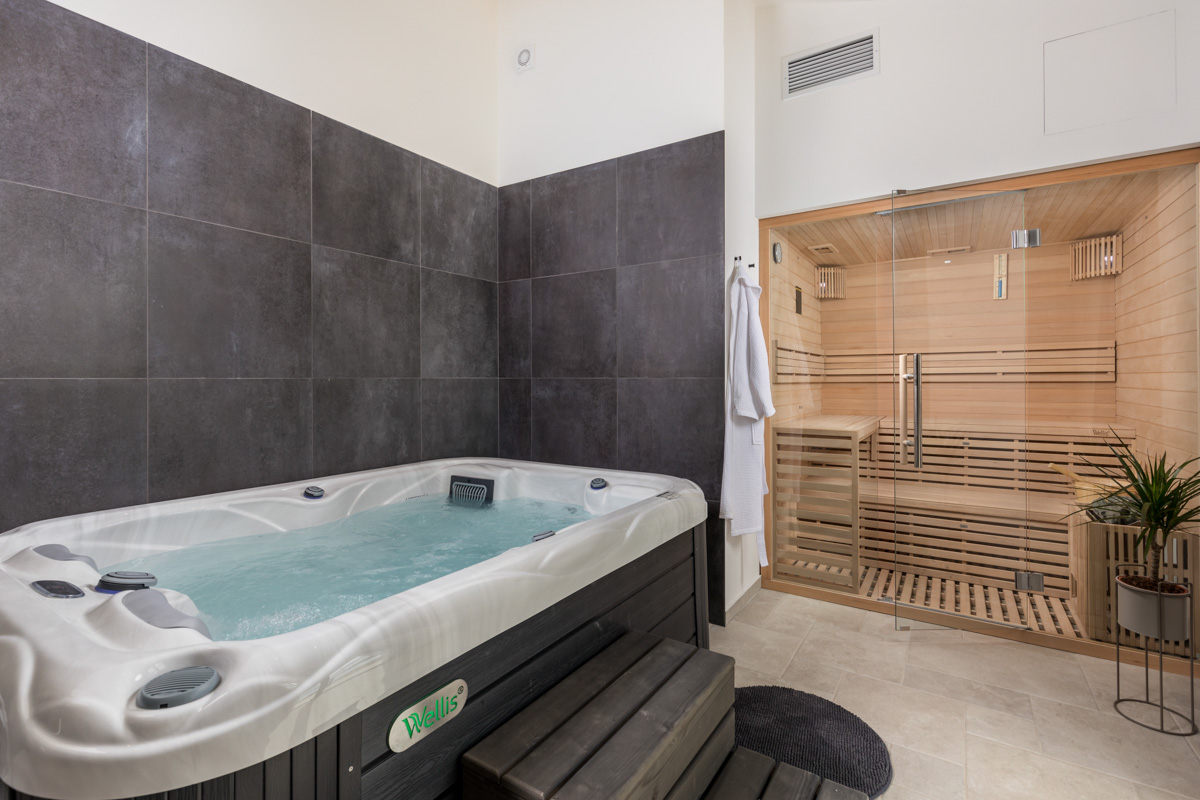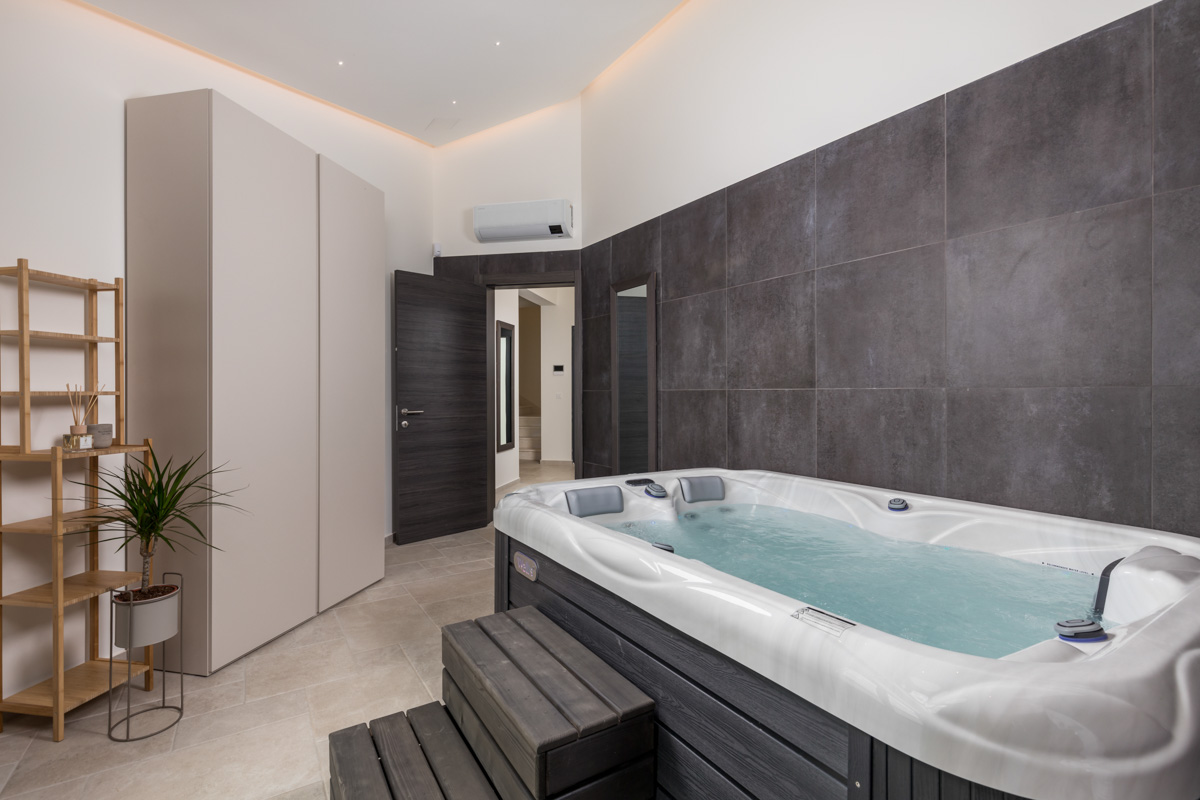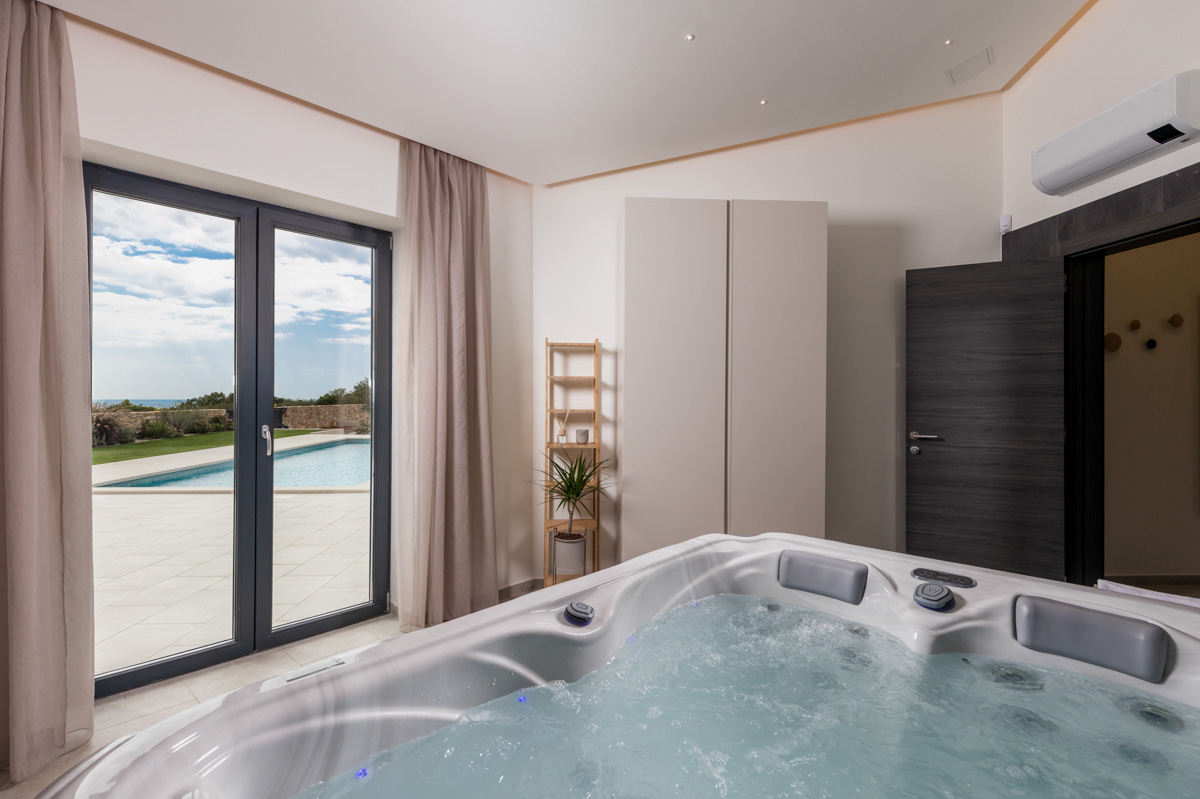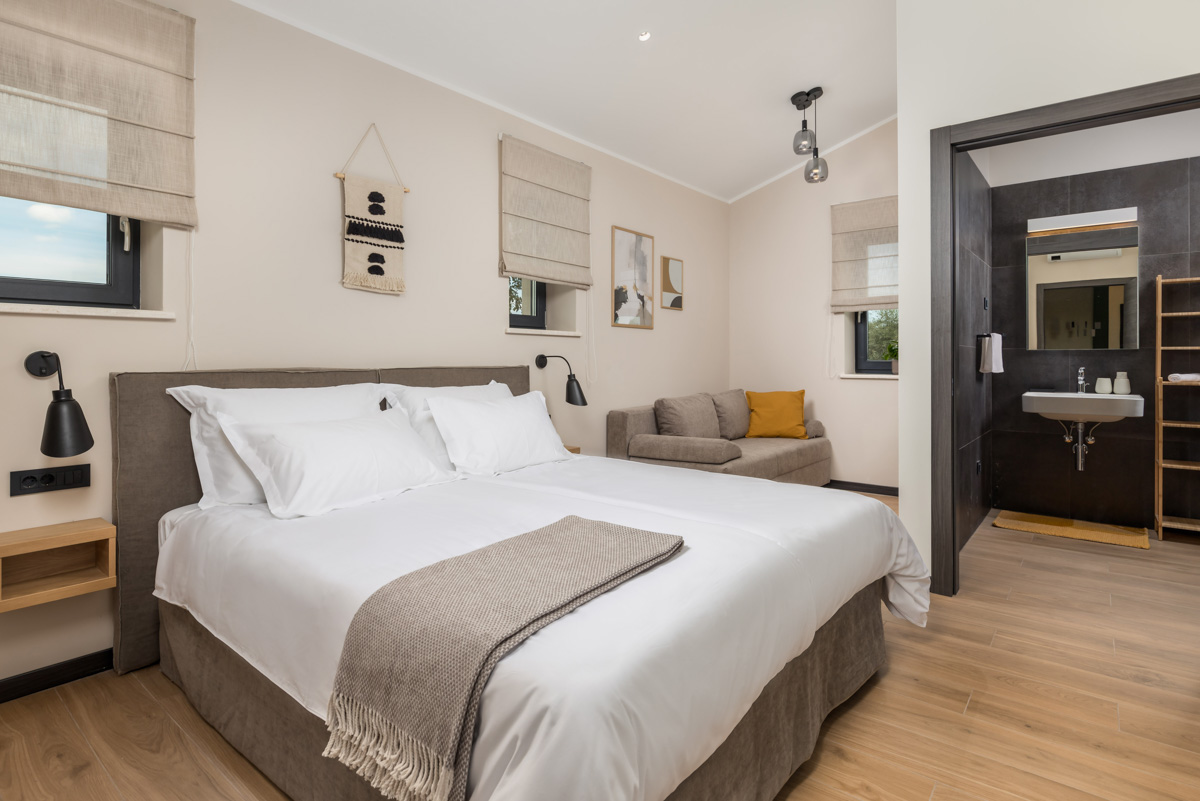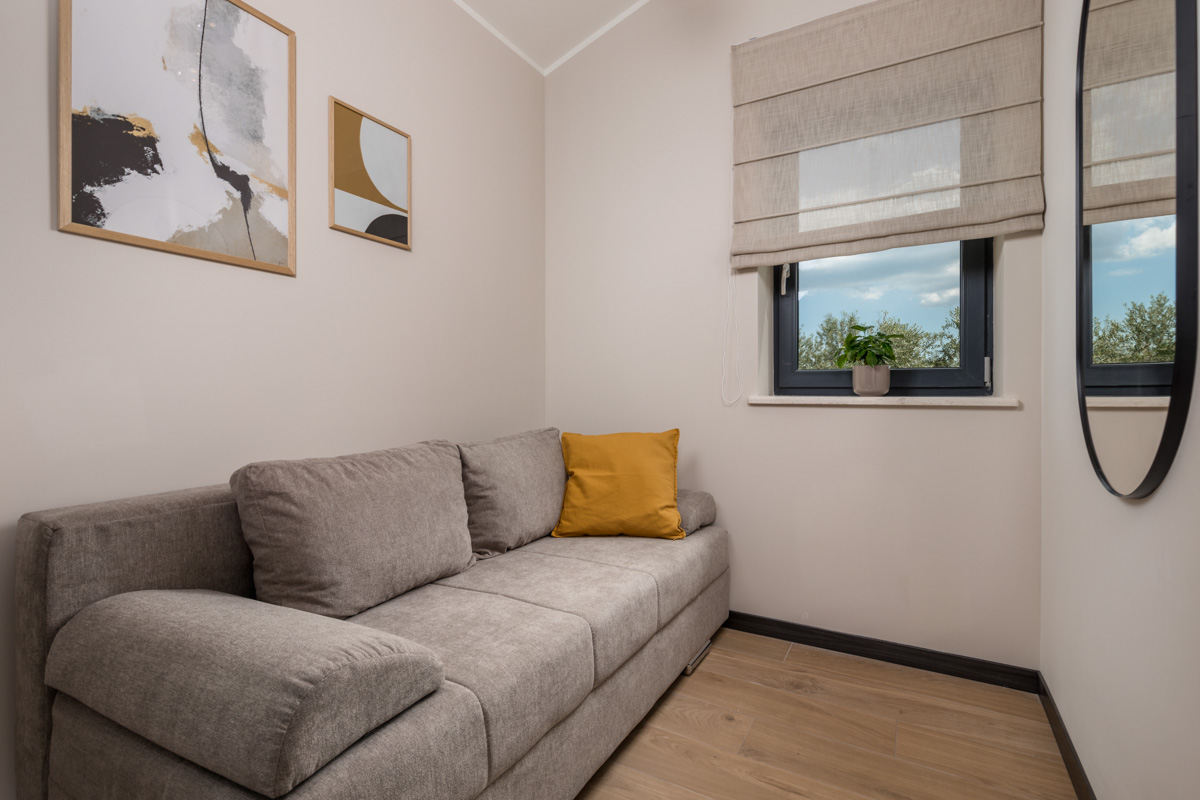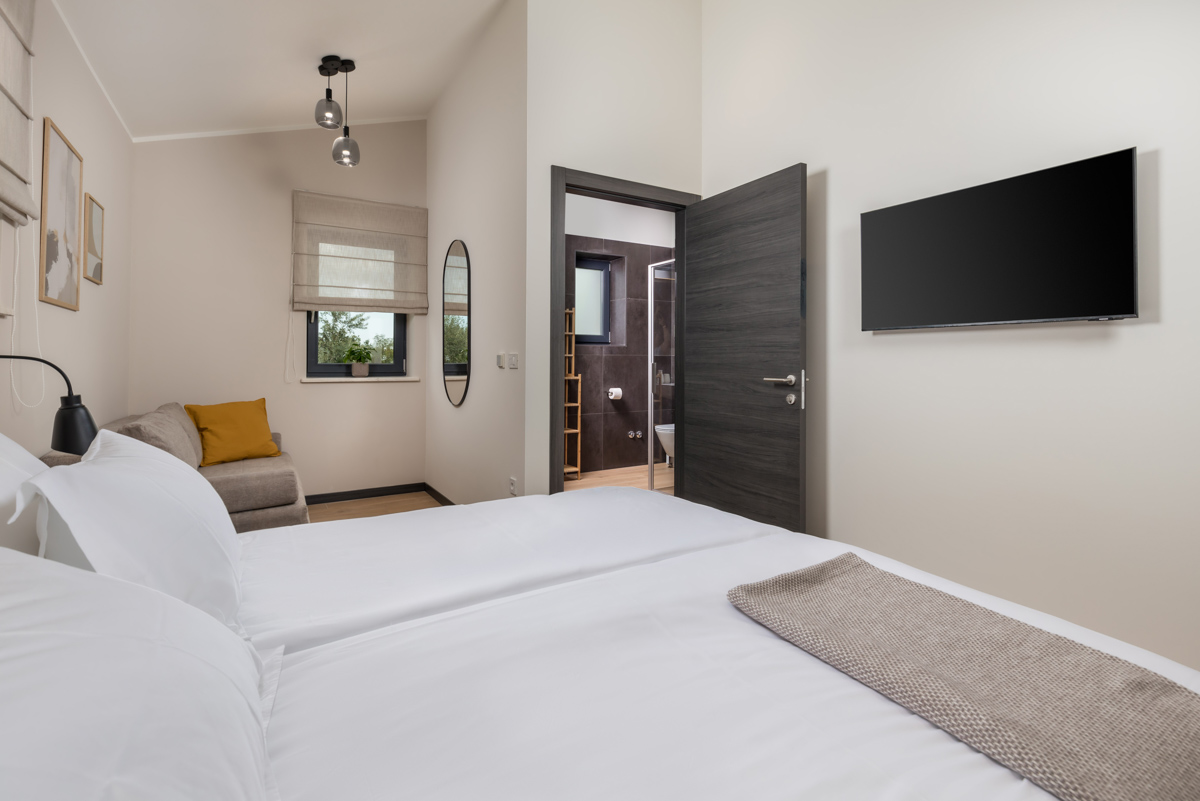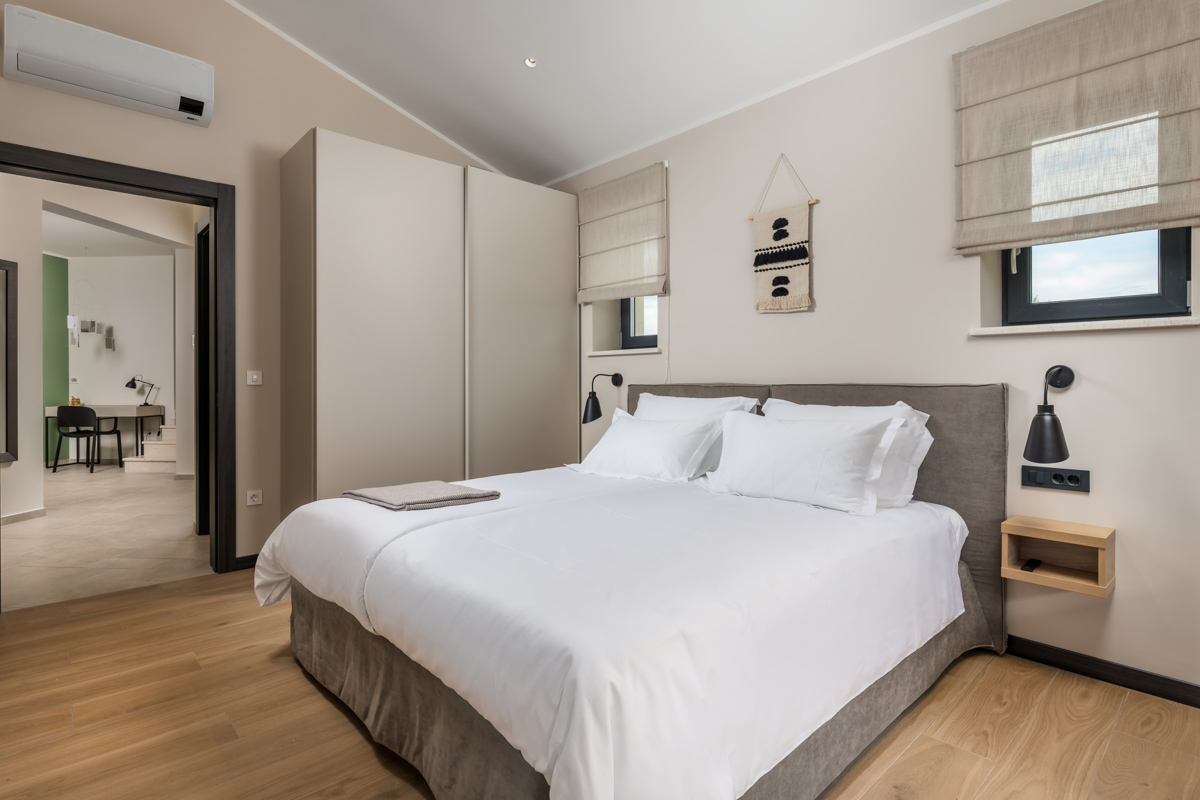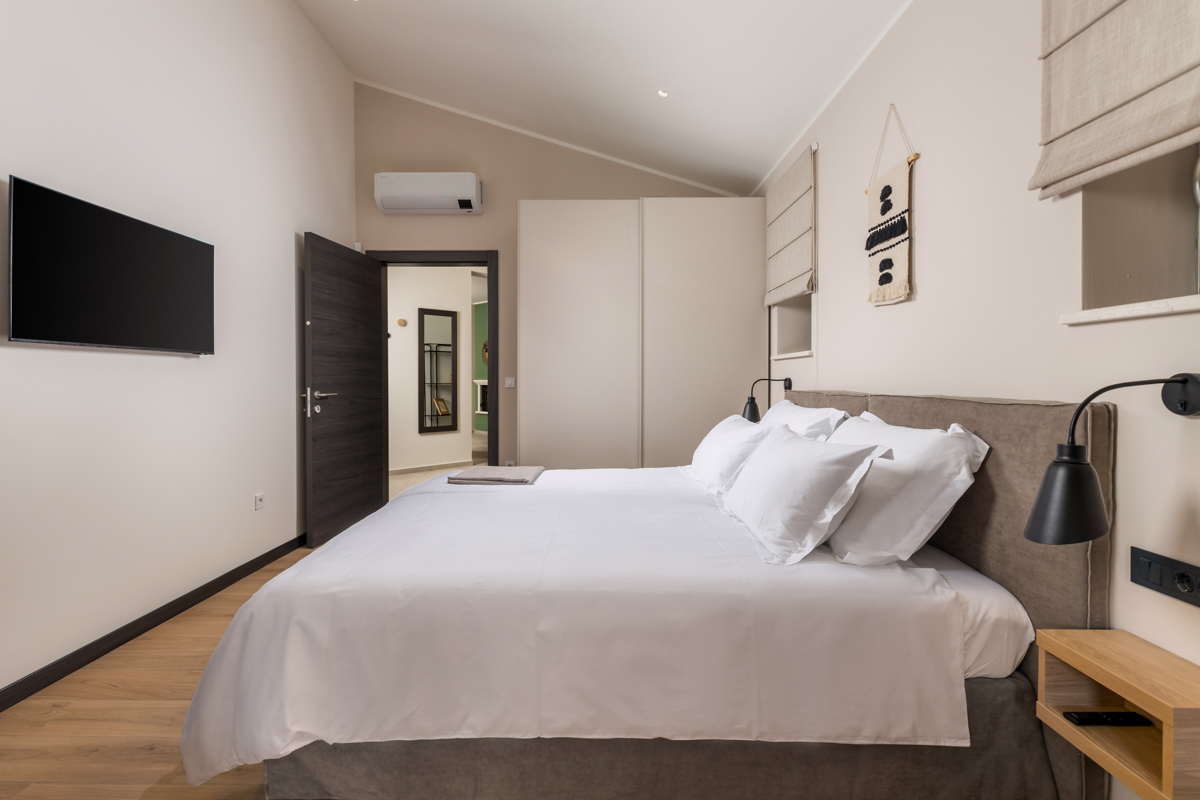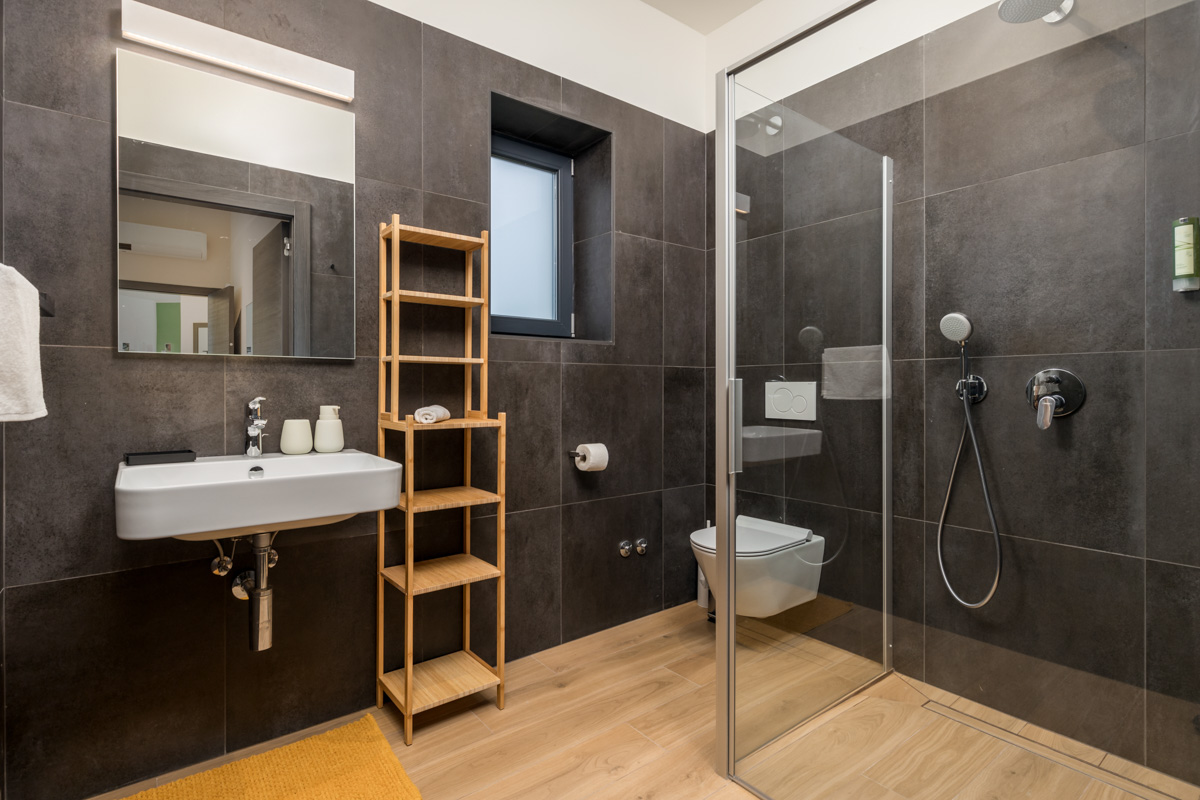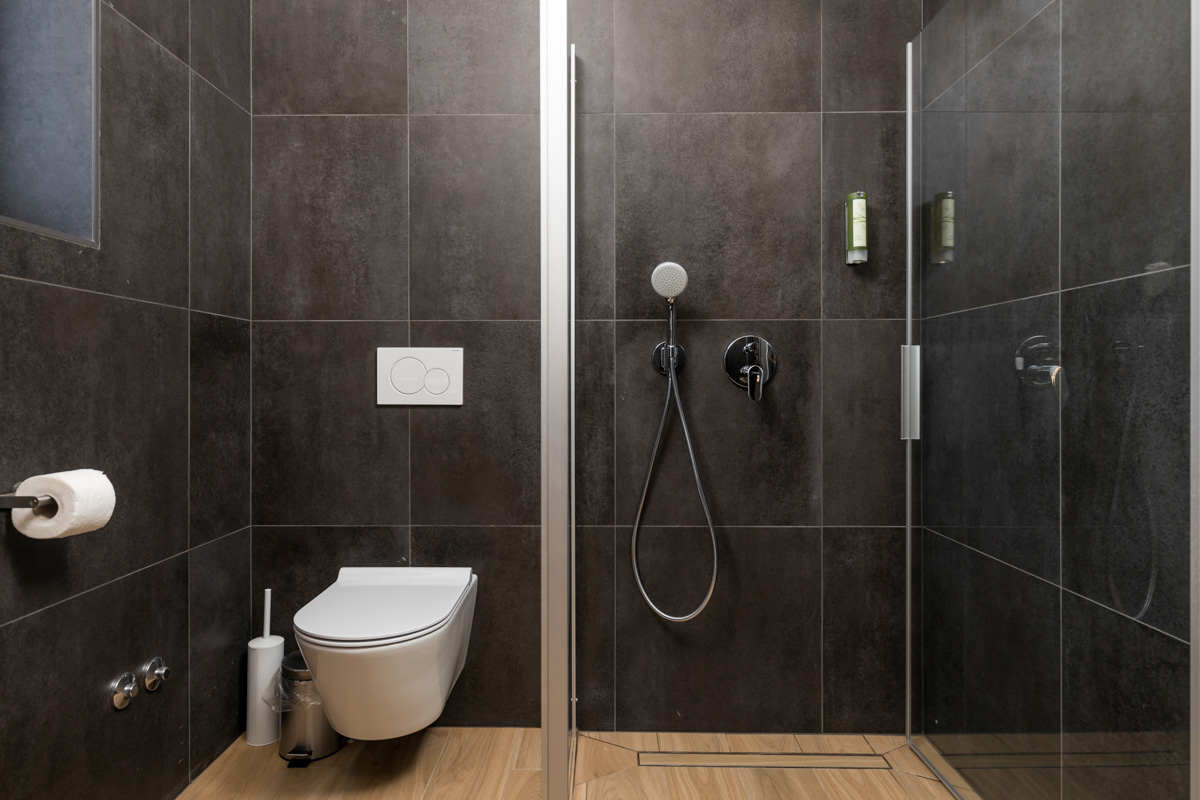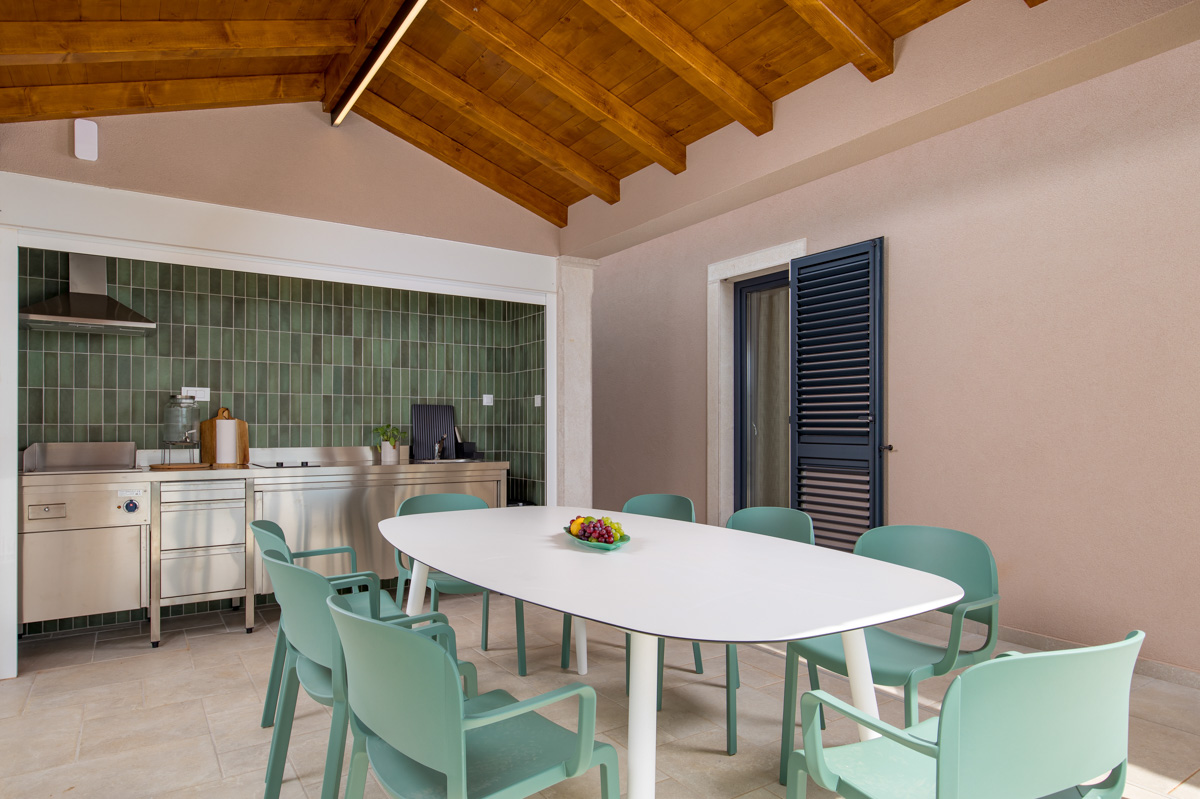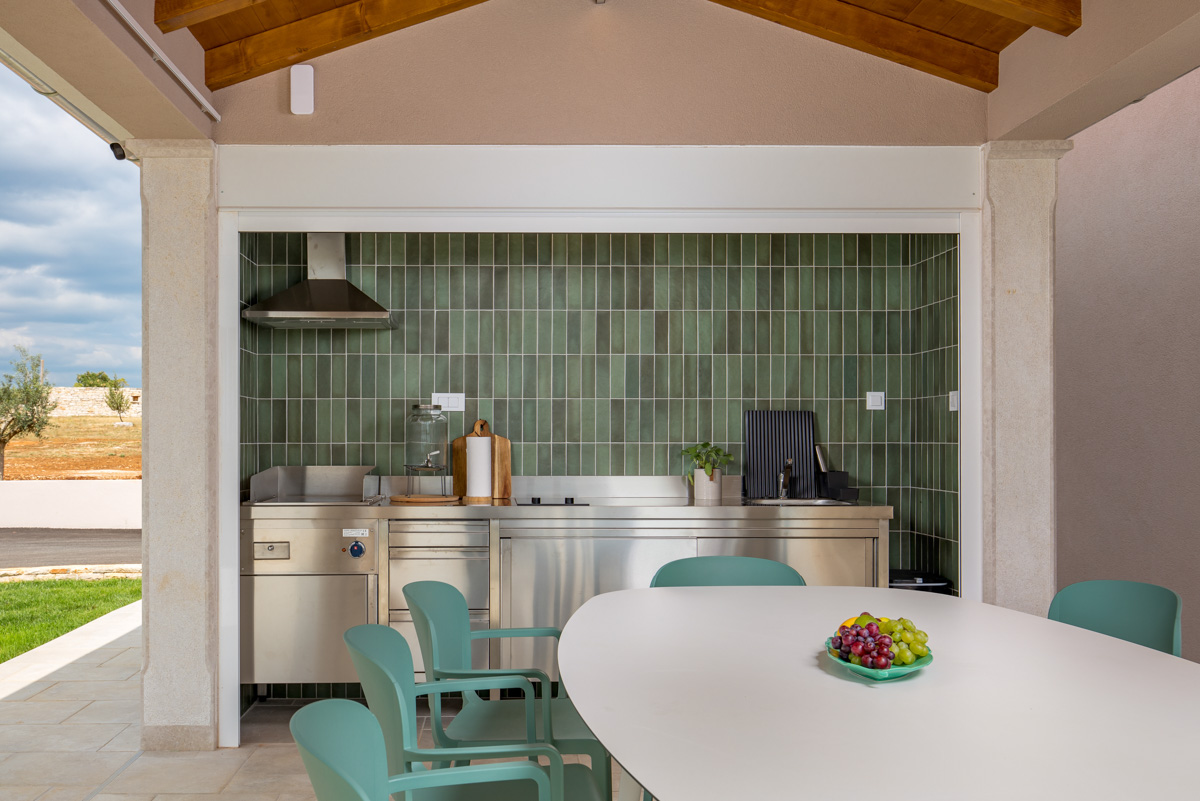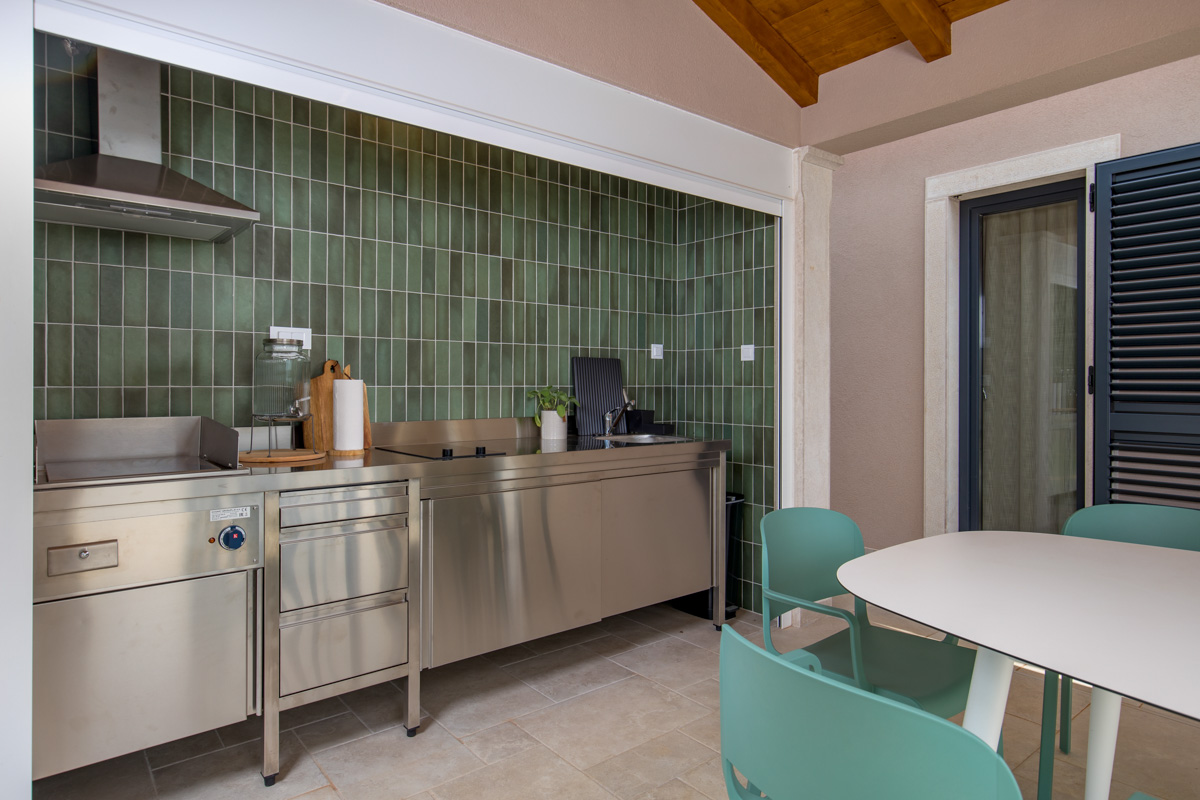 So many years of our family lives have been spent in this wonderful space that is our Olive Grove. We are so happy to be able to share this special place with you.
This is farming land, not in any way planned to be a perfect space. Farming is a never finished activity, we always want it to be better and more perfect. But we we have learned over generations is that nature is perfect even if it may not seem so at any given moment. 
Welcome to our special place of dynamic seasons where all the elements of nature's cycle are present and to be celebrated and enjoyed. Most come for the summer sunshine, but the autumn storms, the winter silence and the spring colours are really the most memorable.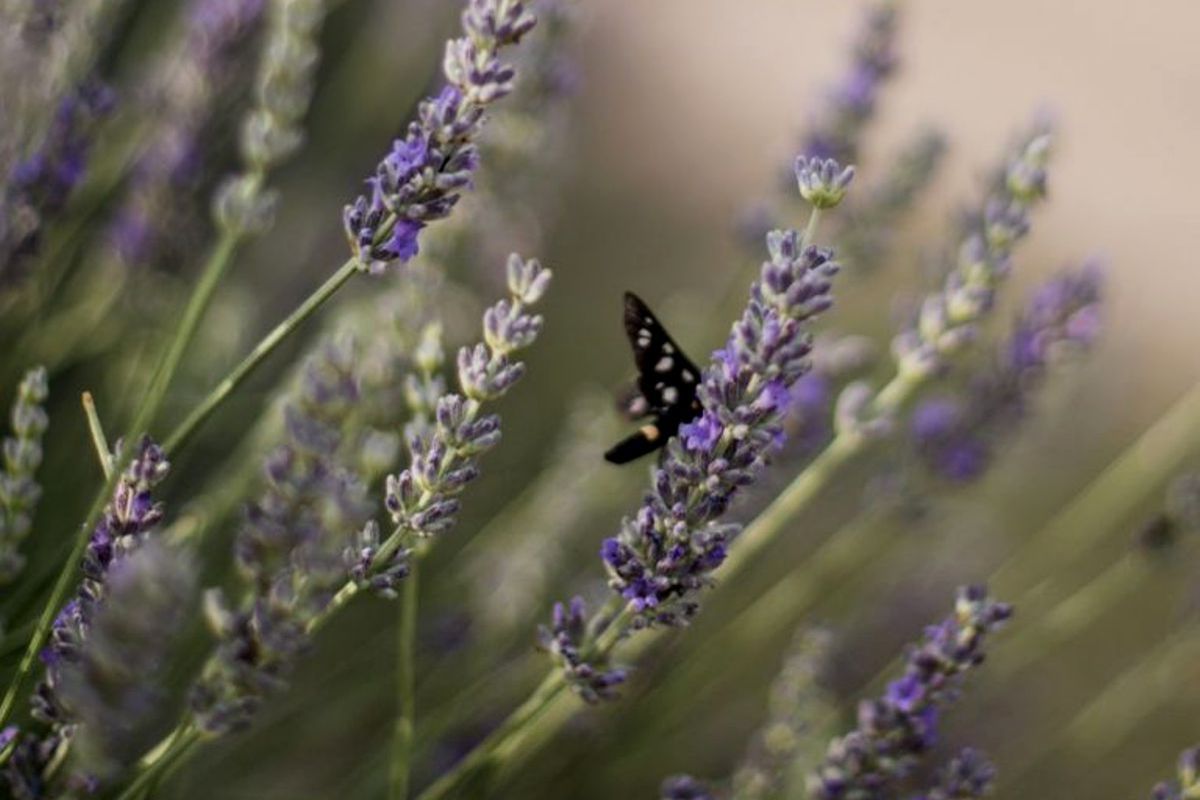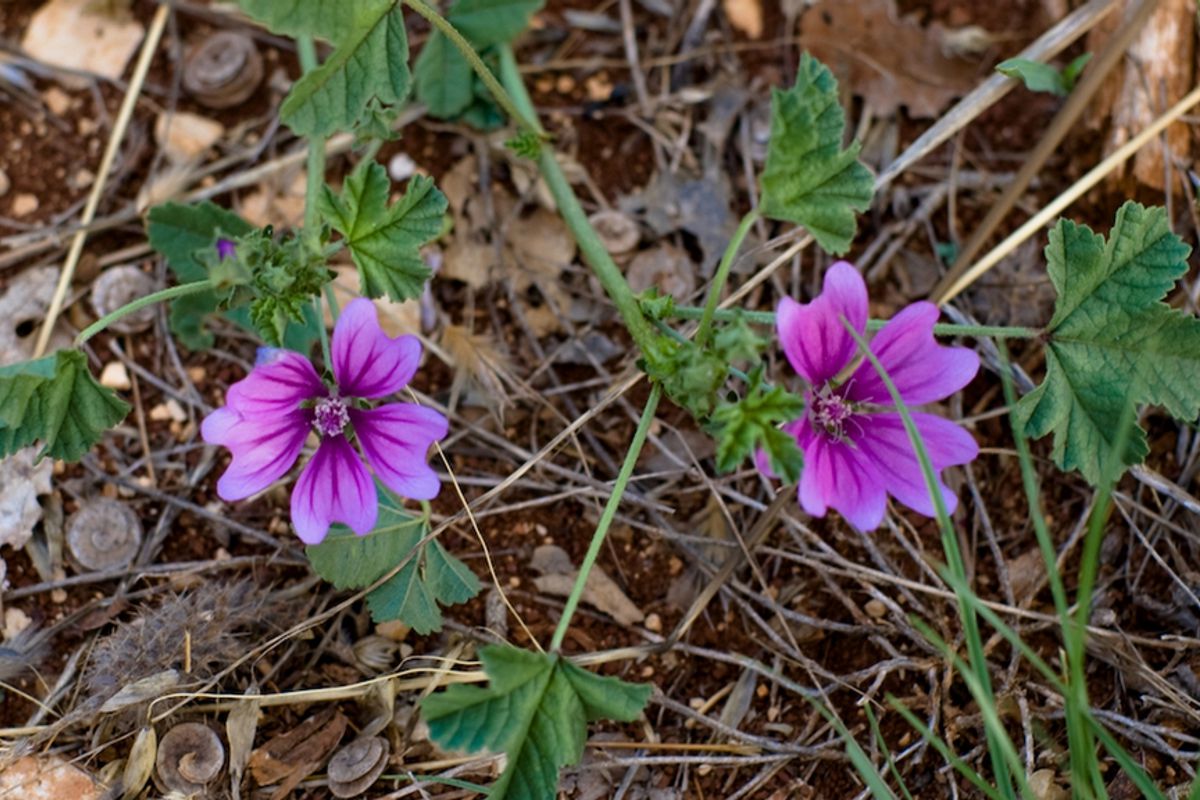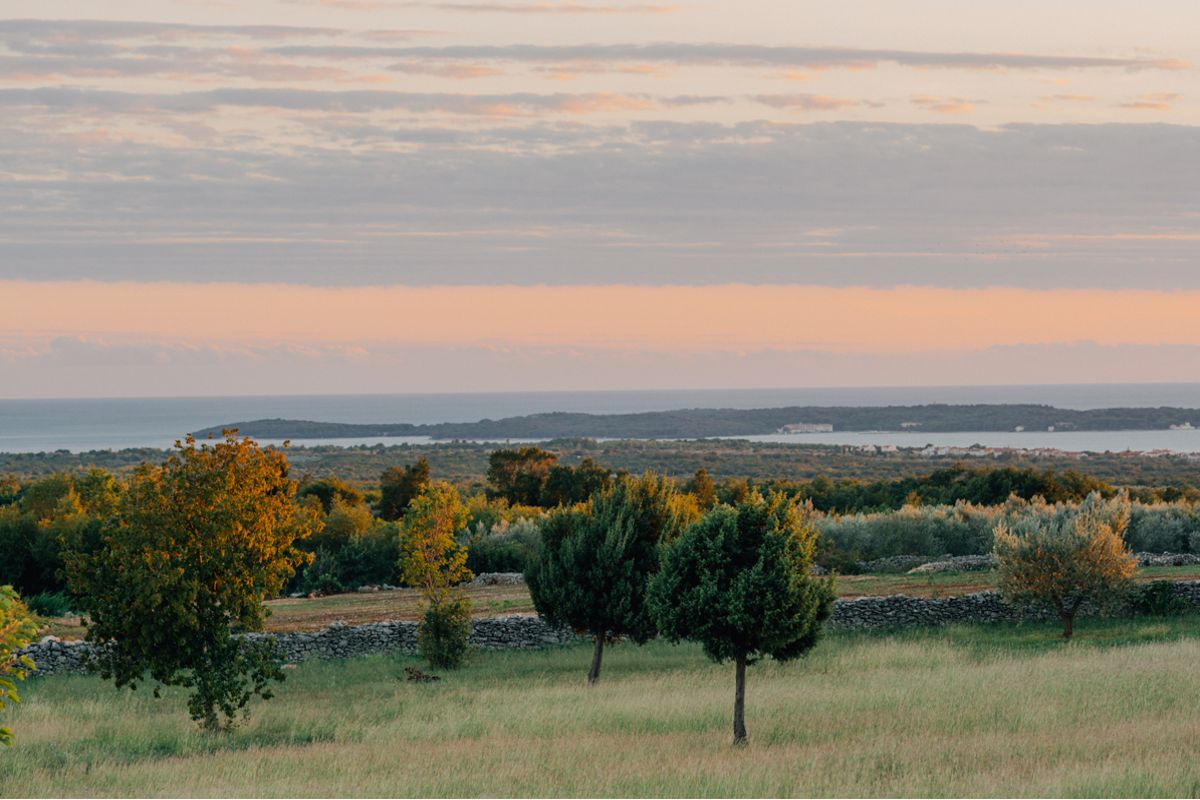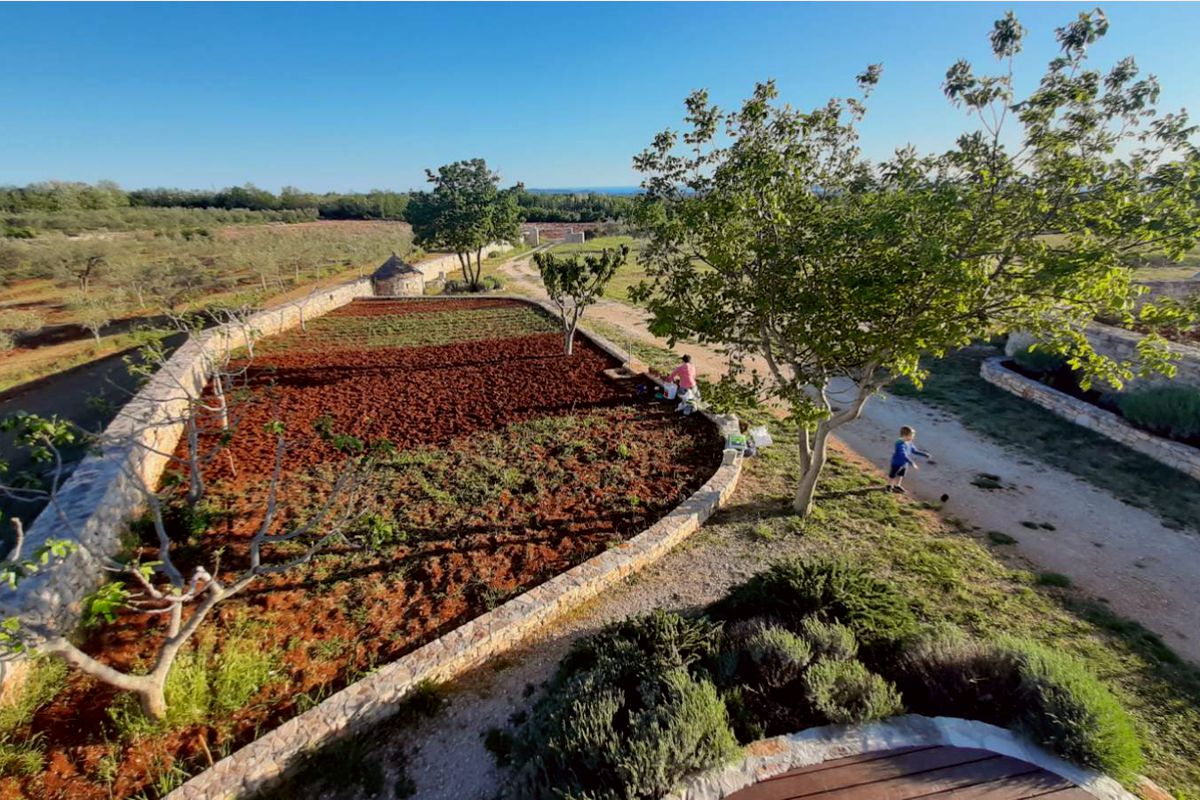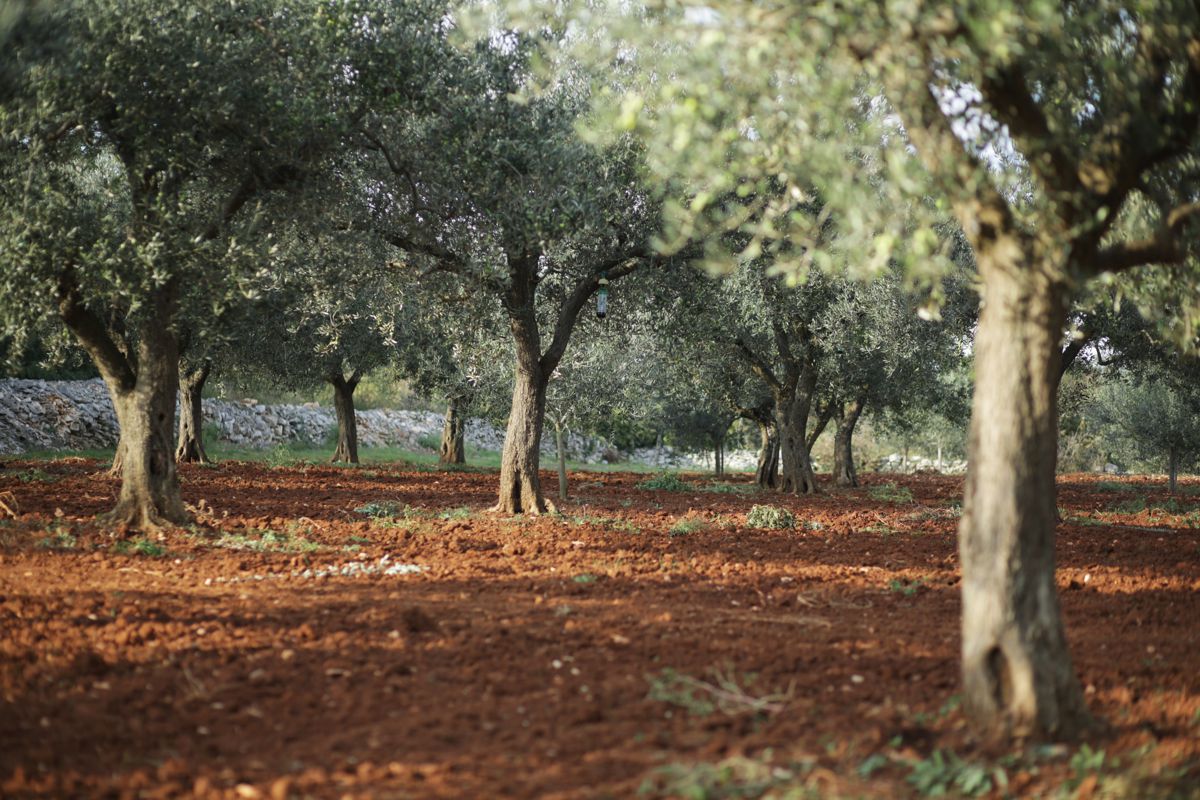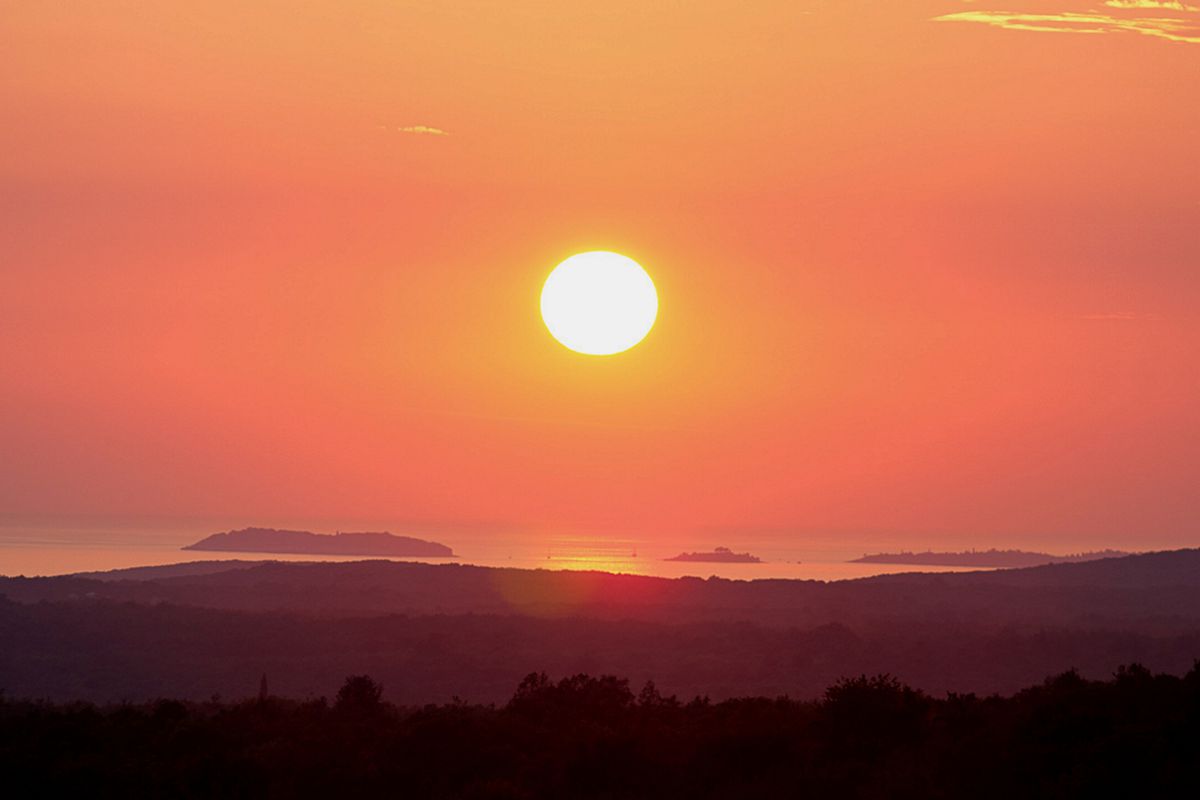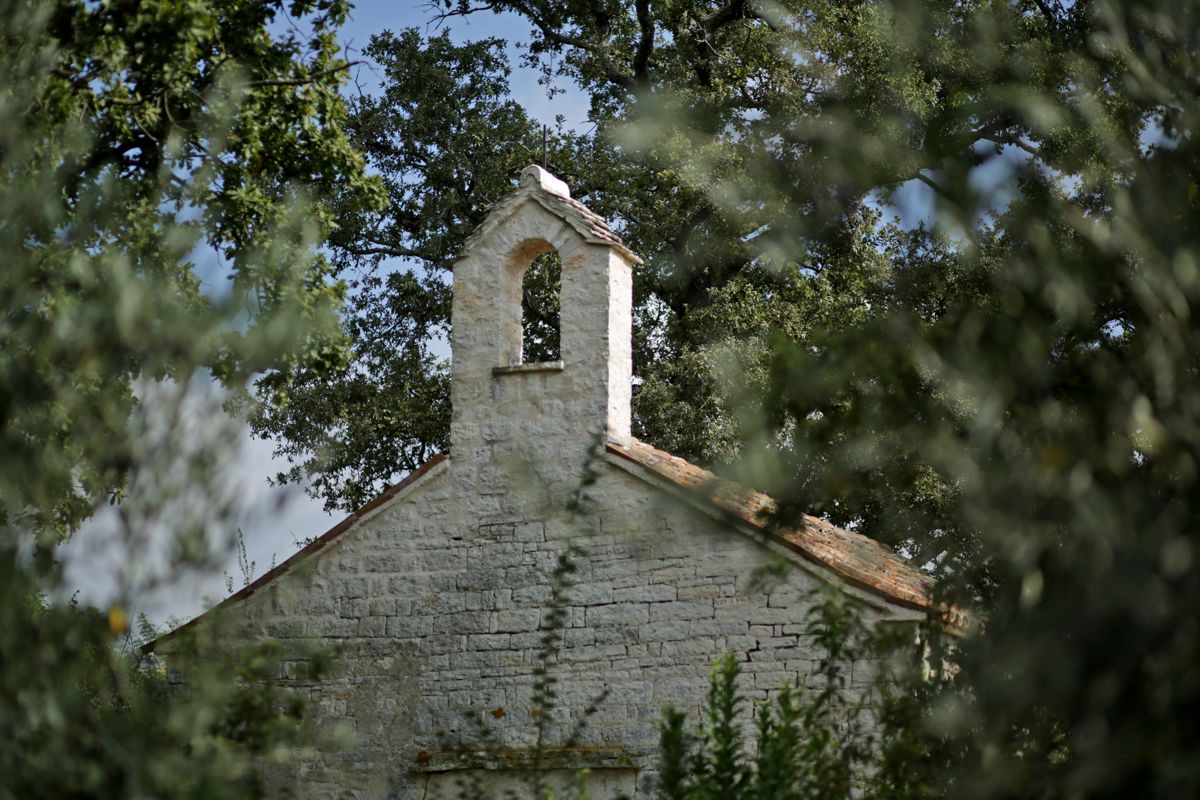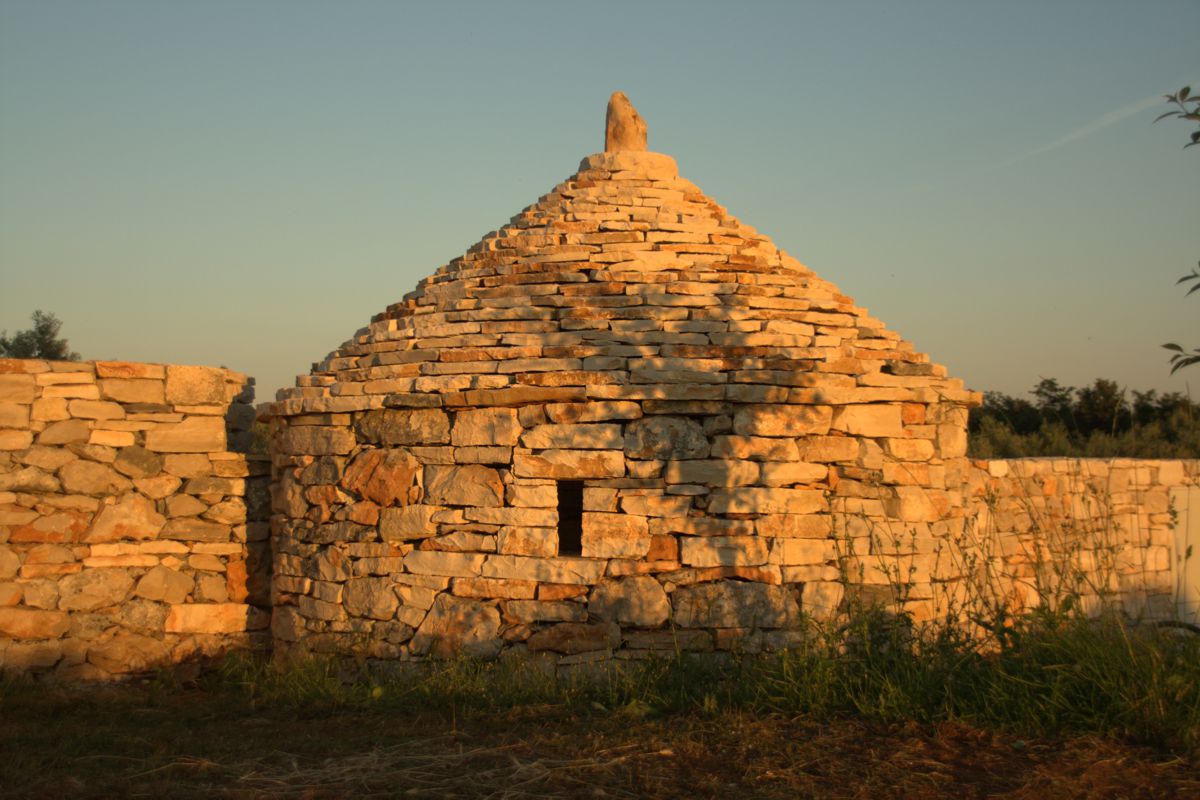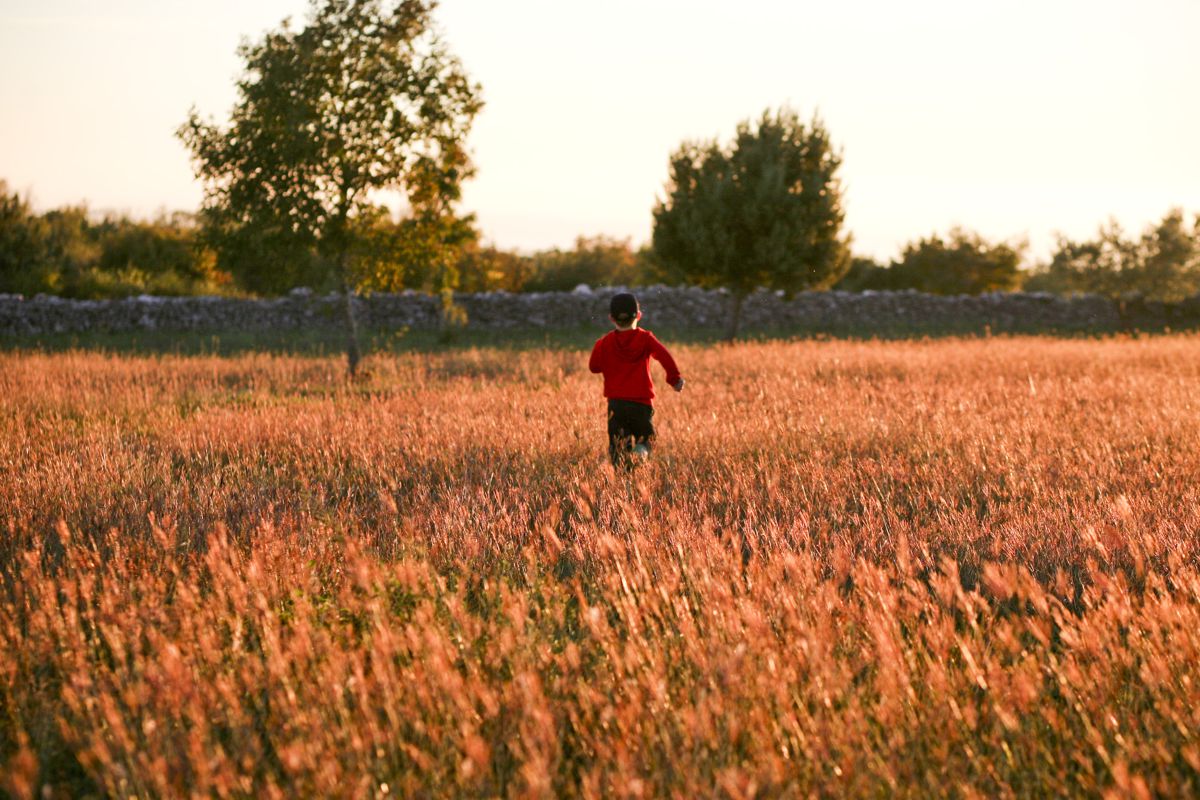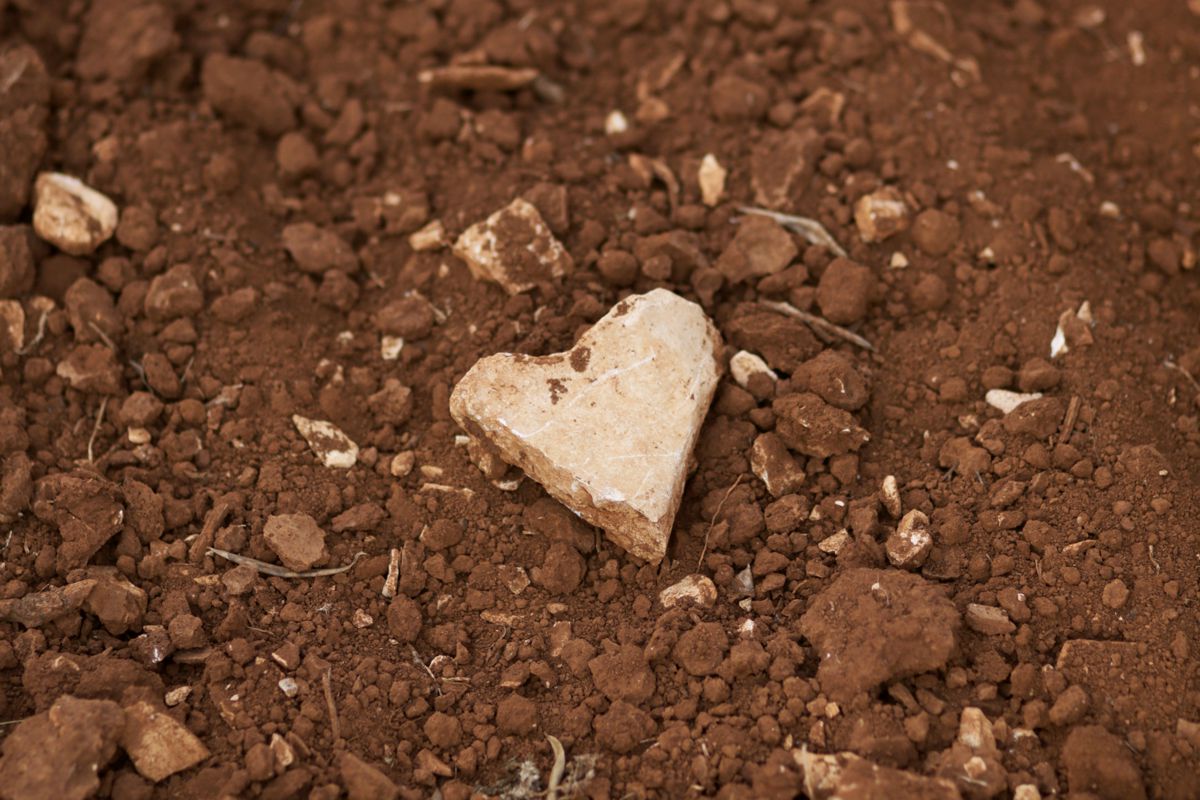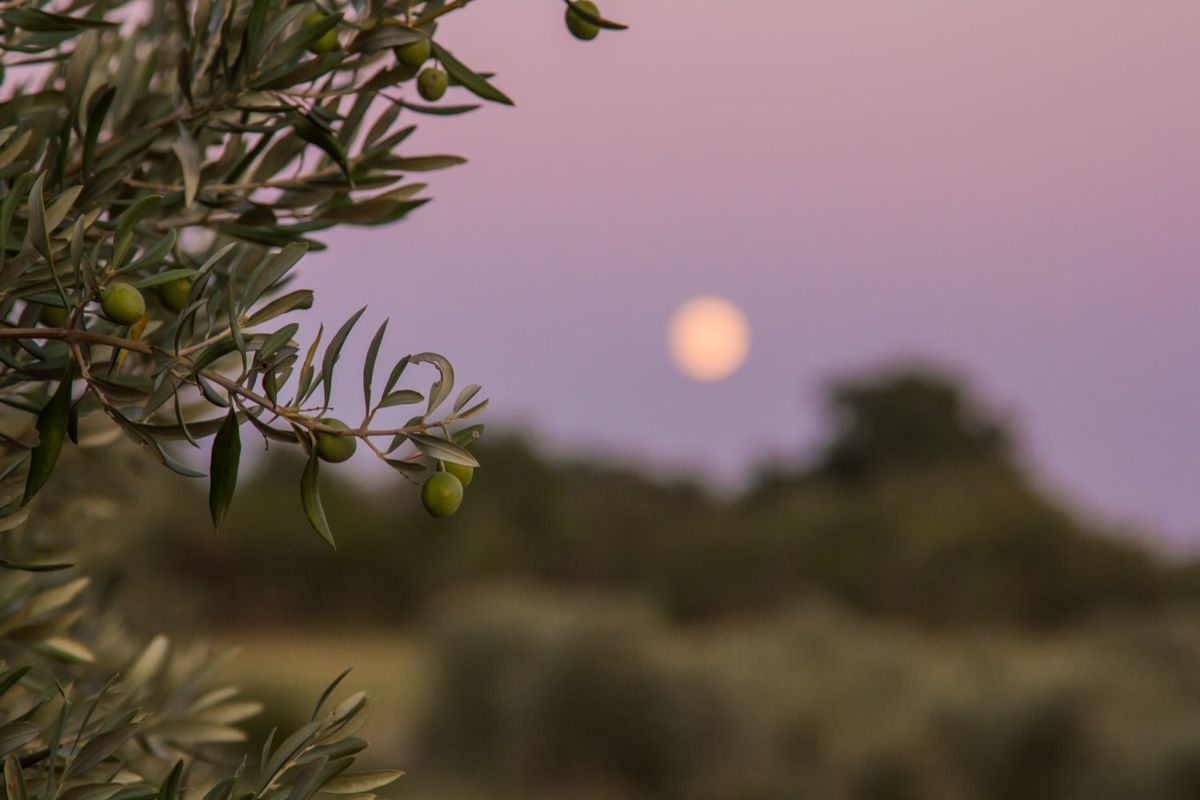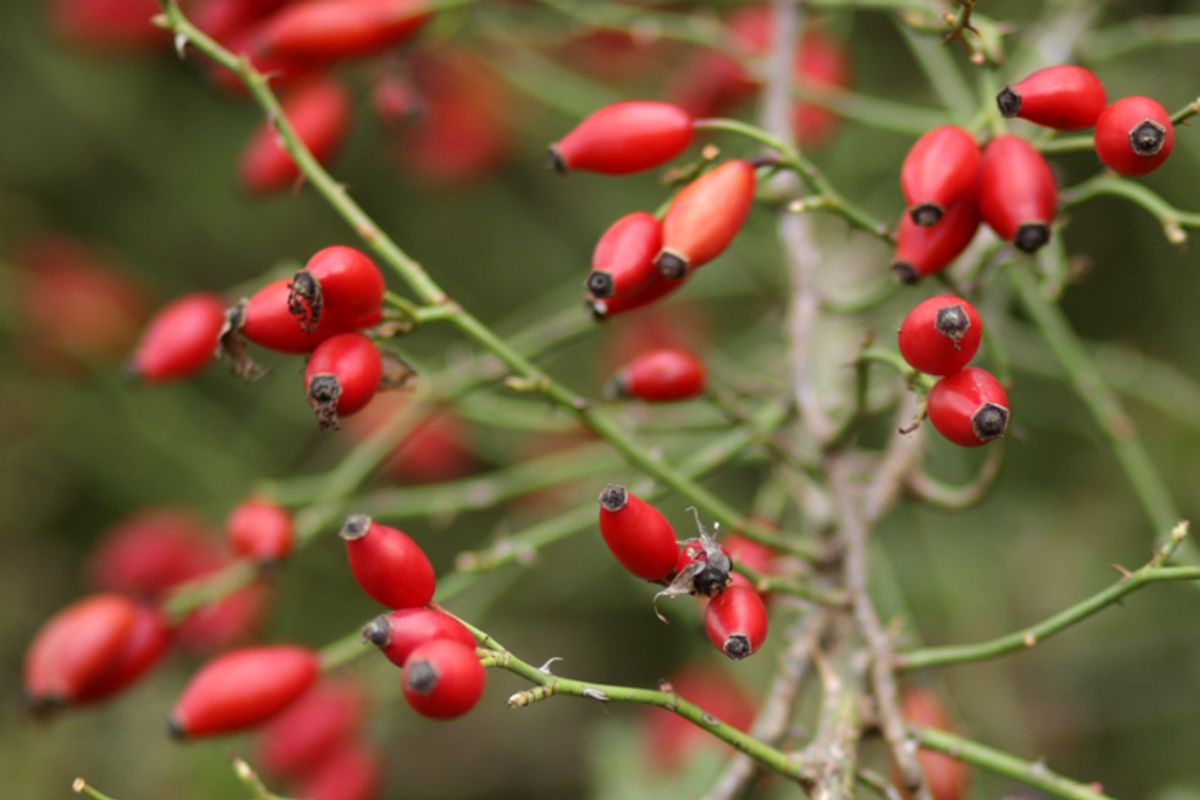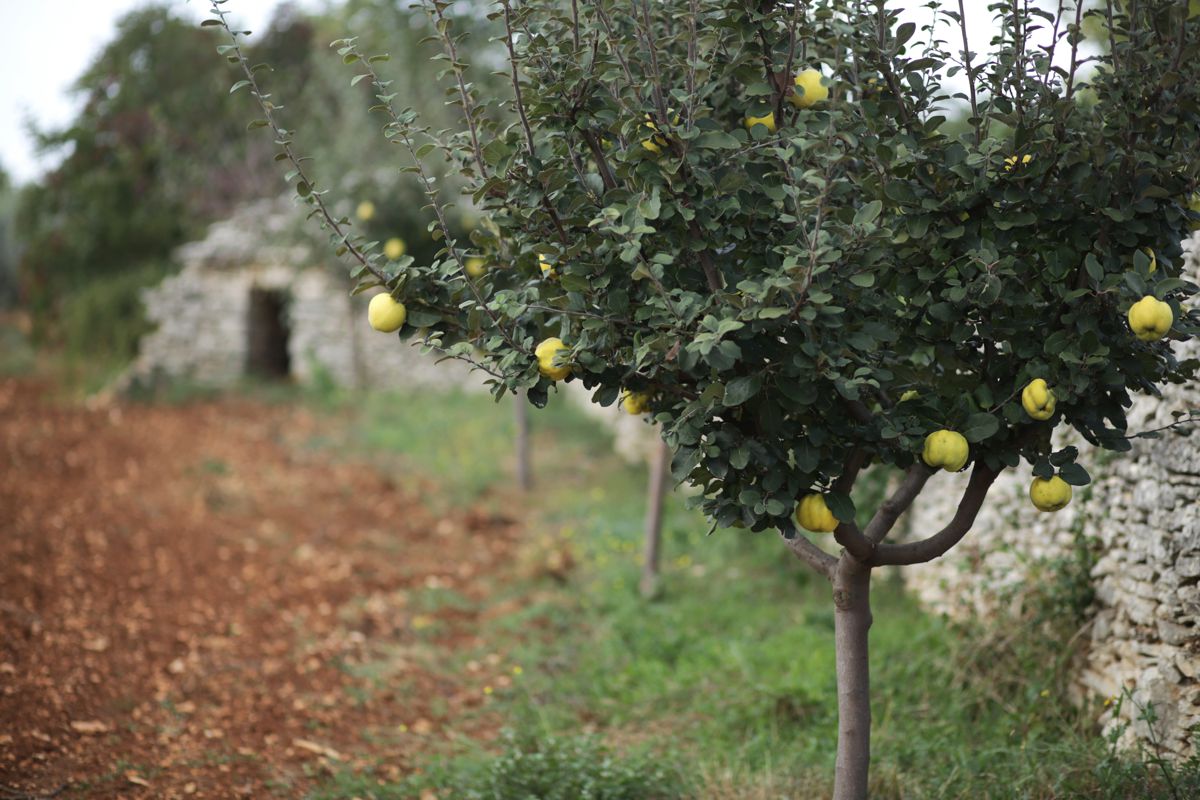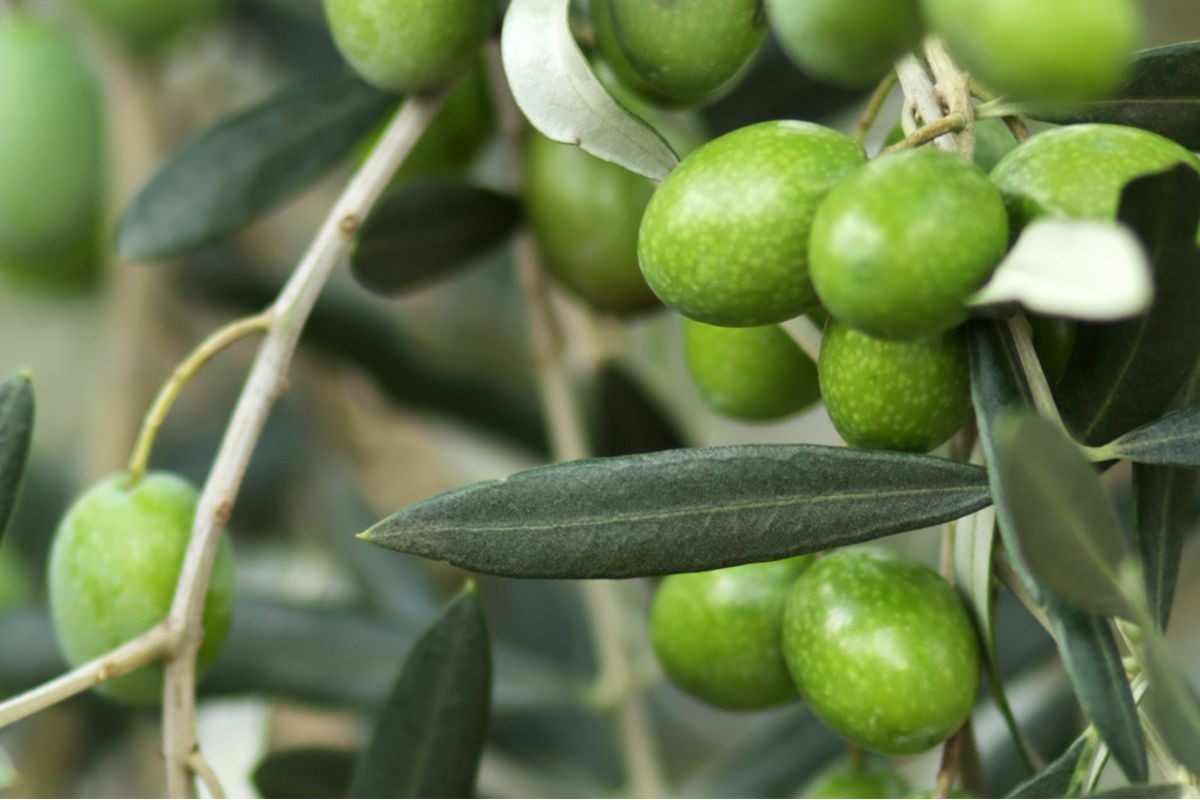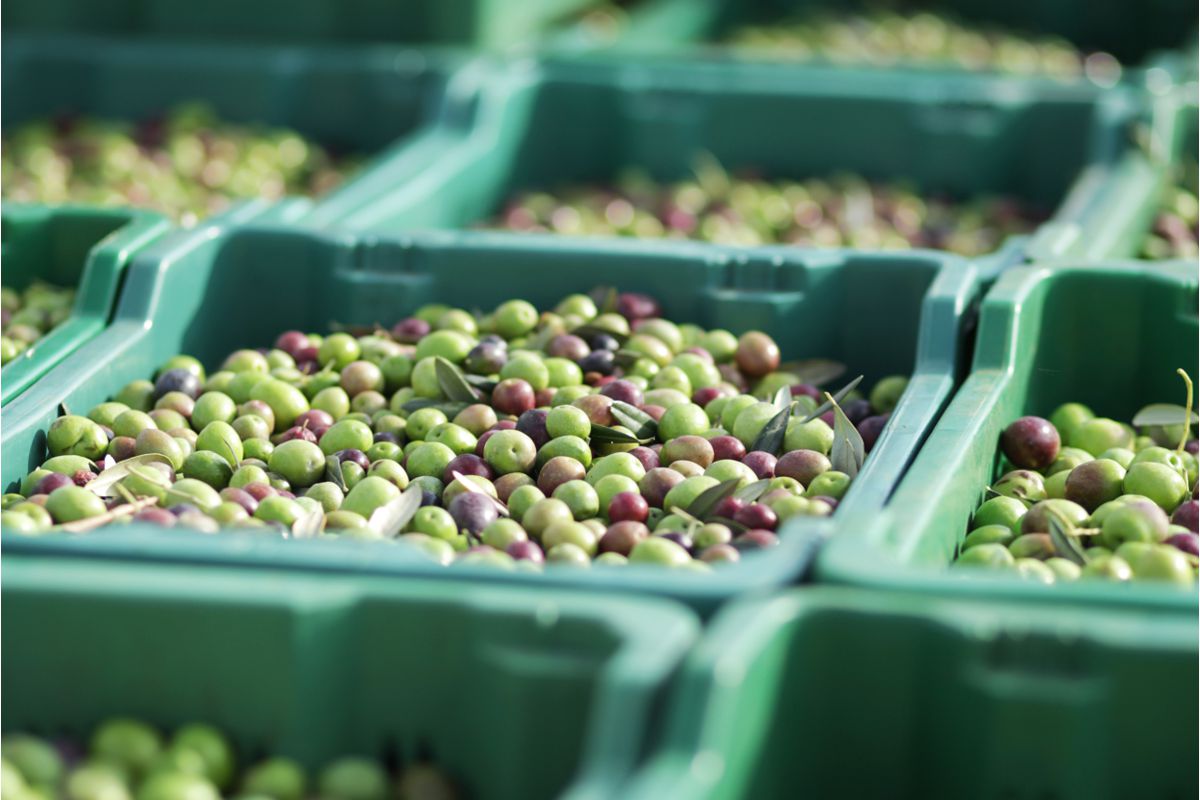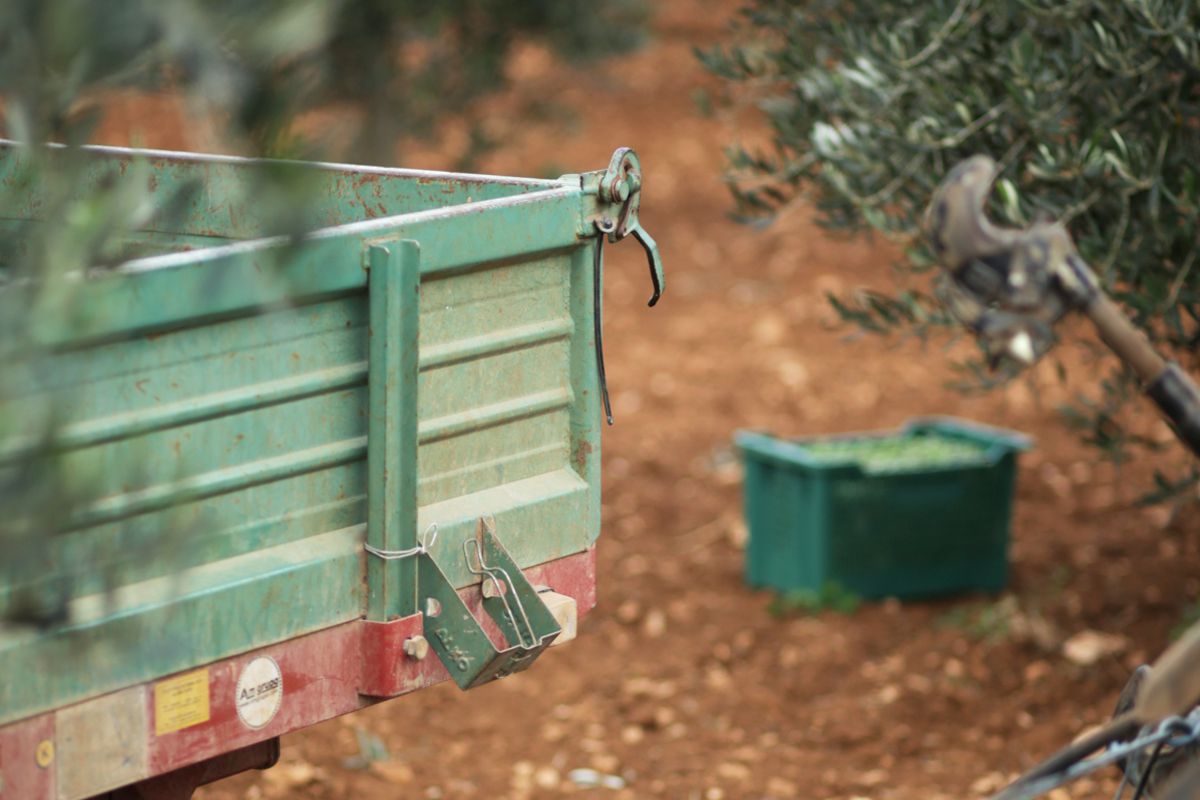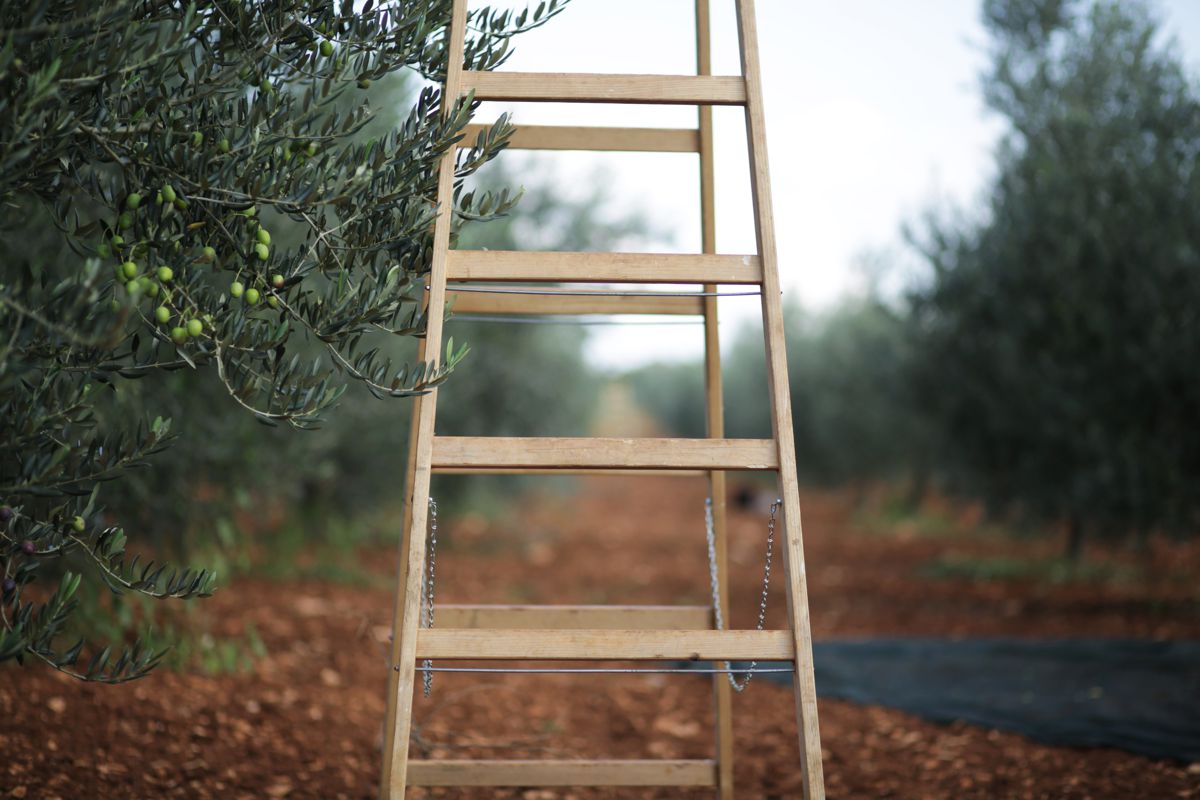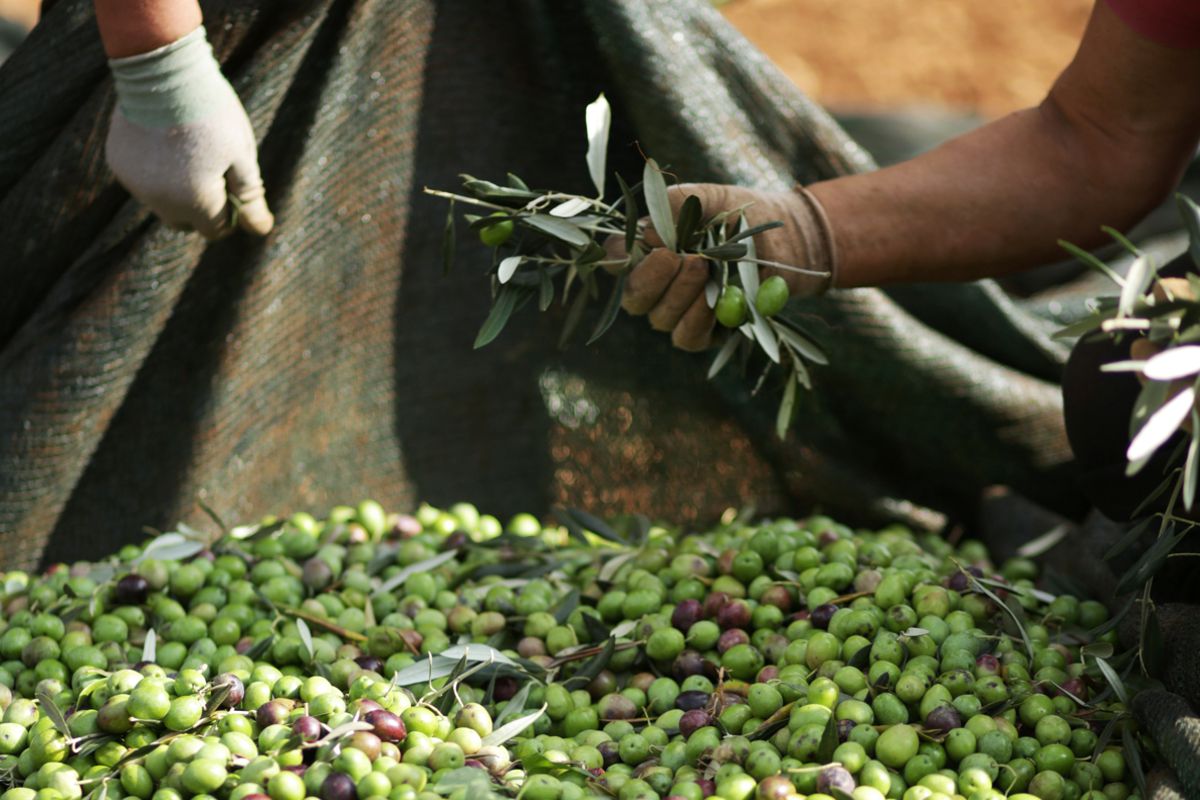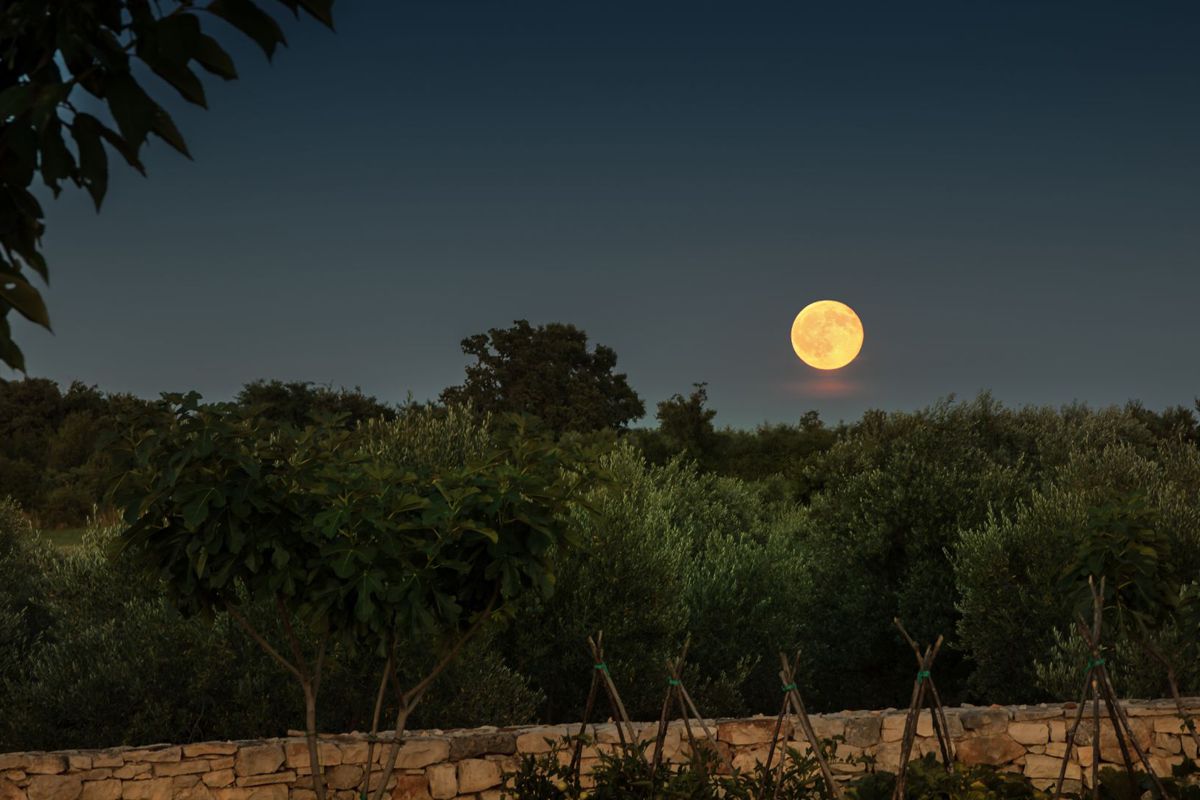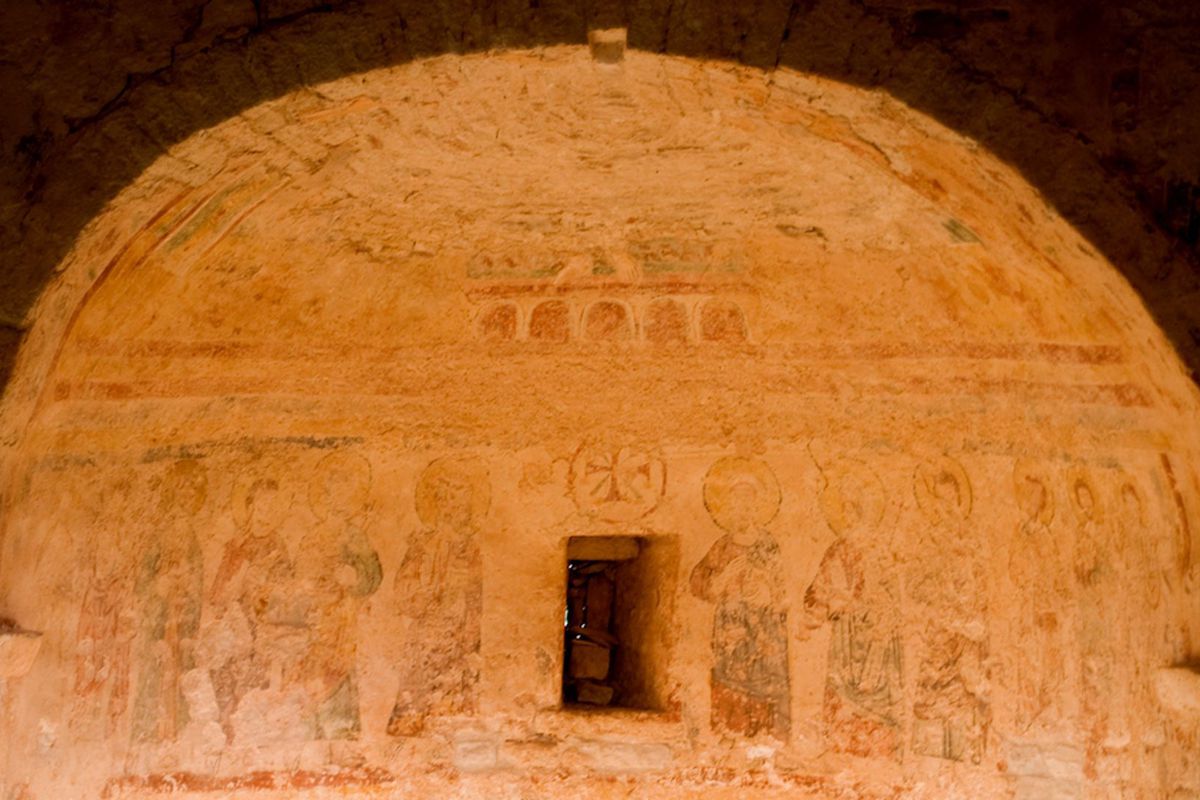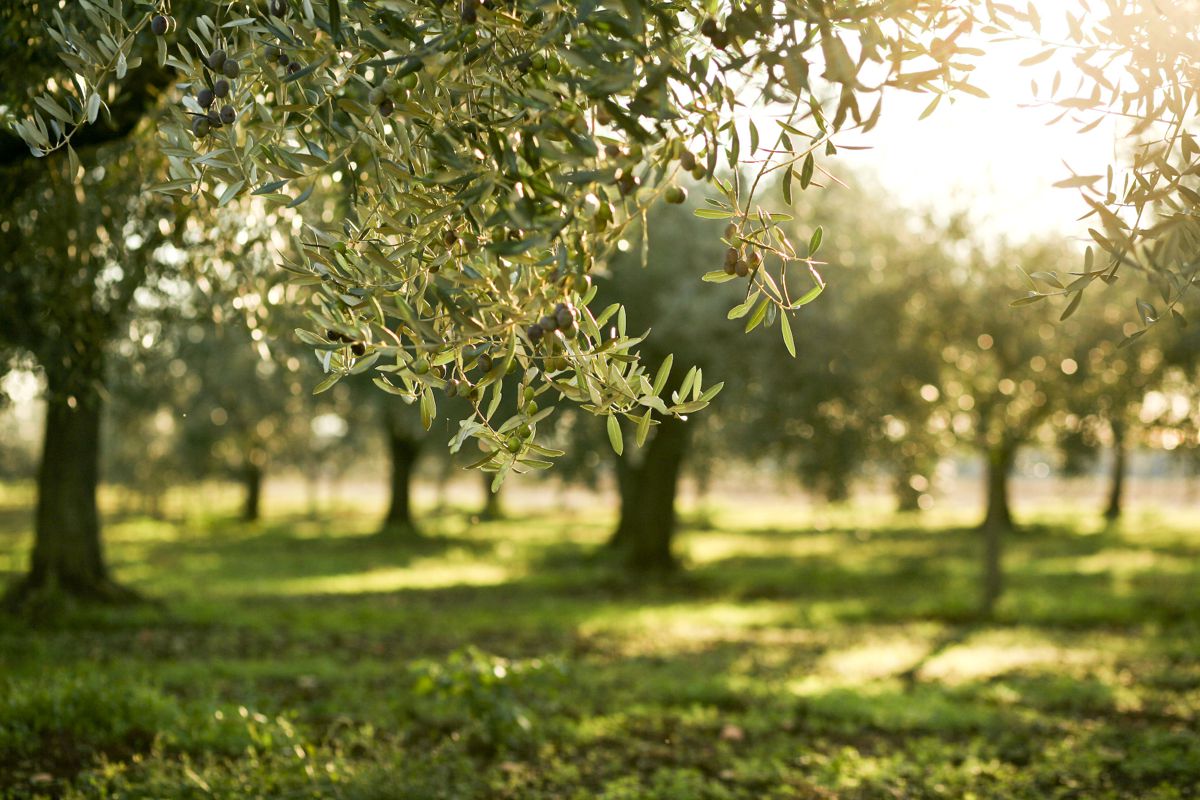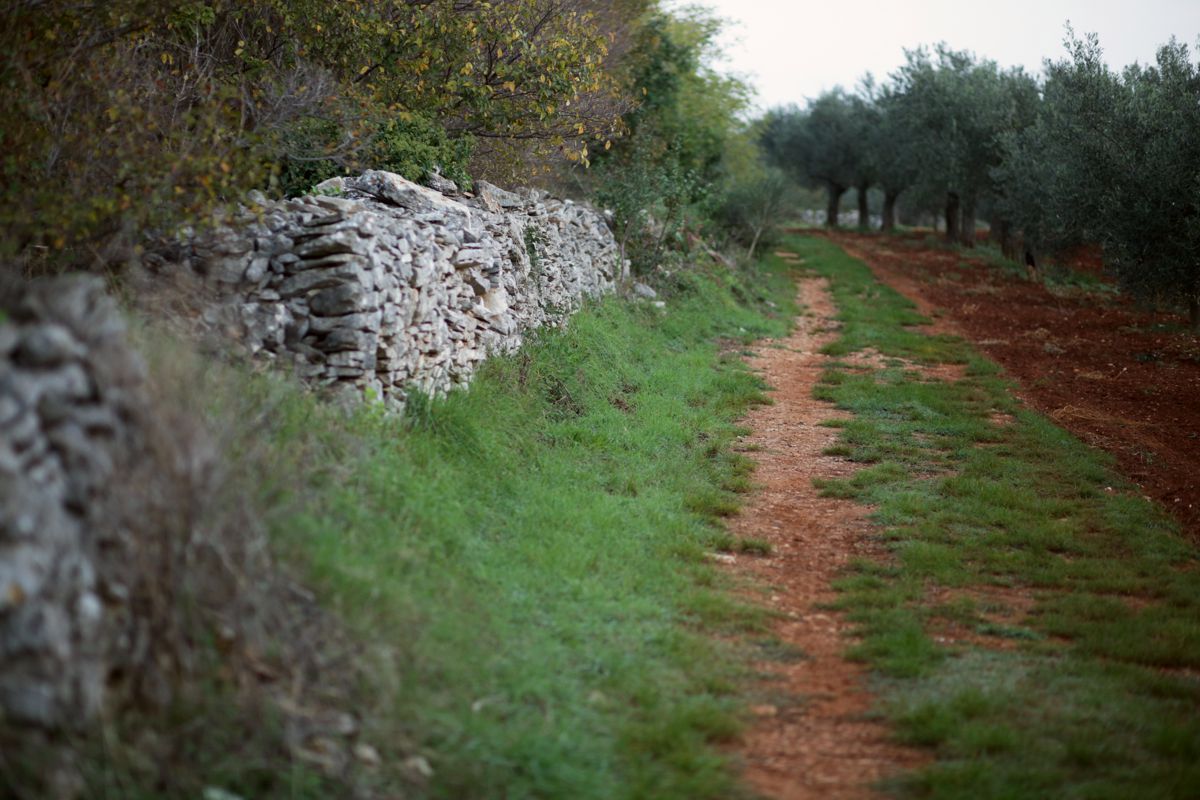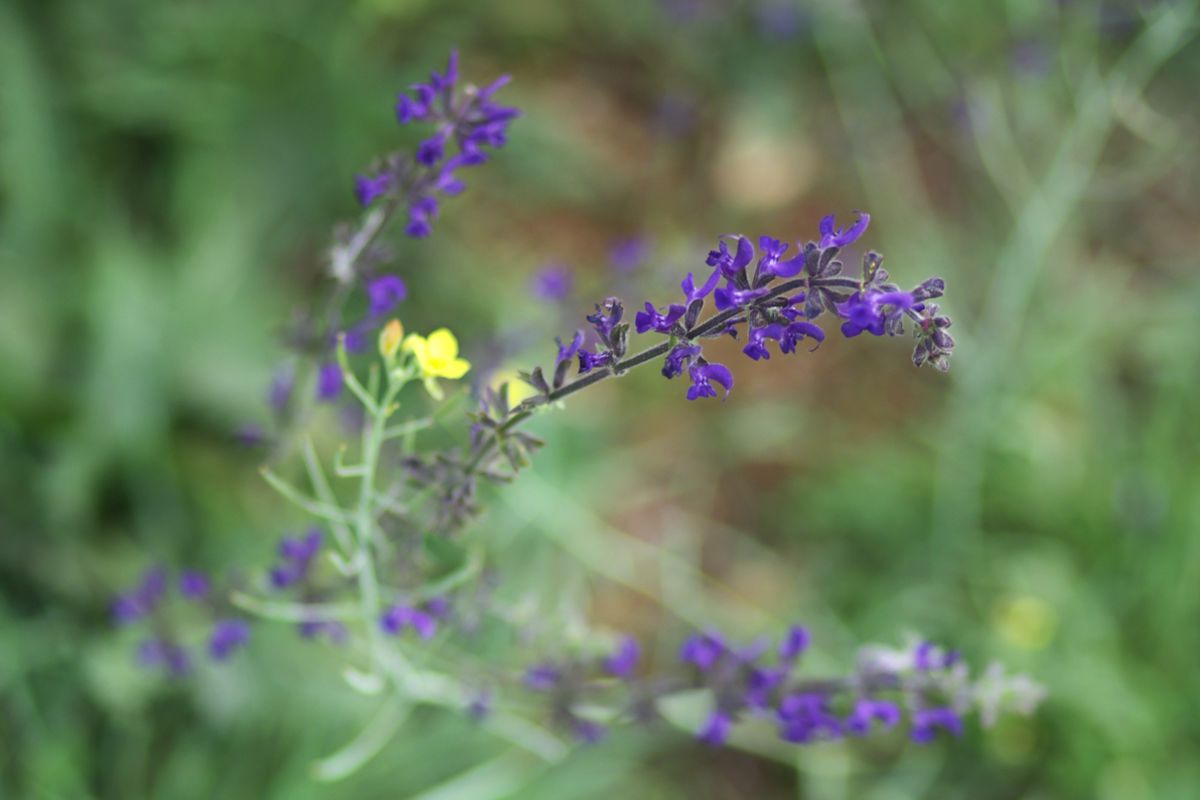 The villa is designed to accomodate 8 people with two of them being children or 7 adults. There are two bedrooms with double beds and a third bedroom with a double bed and a double pull-out couch, which is great for a third couple, a young family, or the kids of two families altogether.
Ground floor includes the main living / kitchen / dining area, an ensuite bedroom with with extra pull-out couch, a toilet with washing machiene and wellness including a jacuzzi and sauna. 
First Floor includes two ensuite bedrooms uniquely laid out to maximise the feeling of space and with the master bedroom (to the west) also featuring a free standing bath where you can relax with stunning views of Brijuni across the spacious terrace.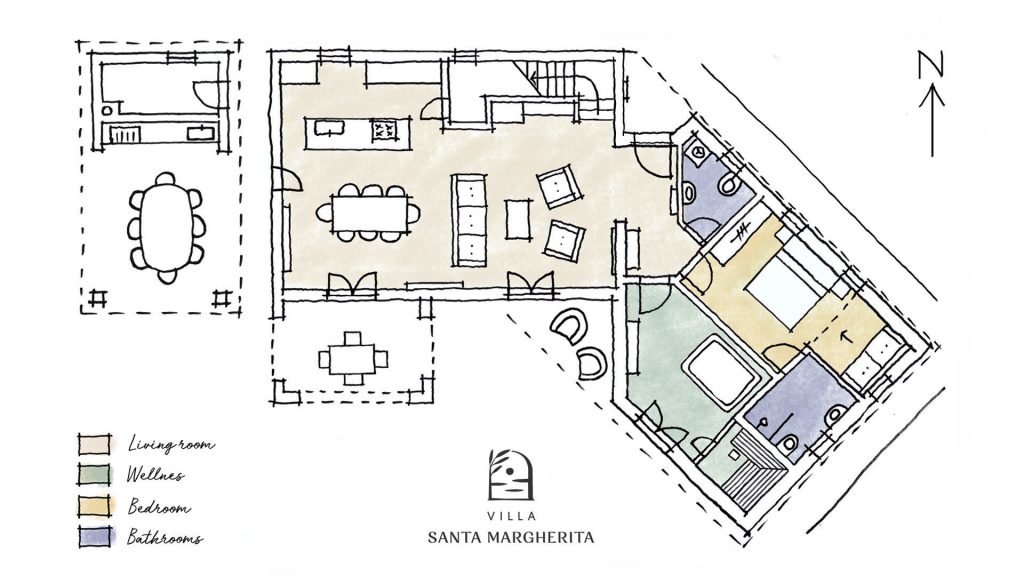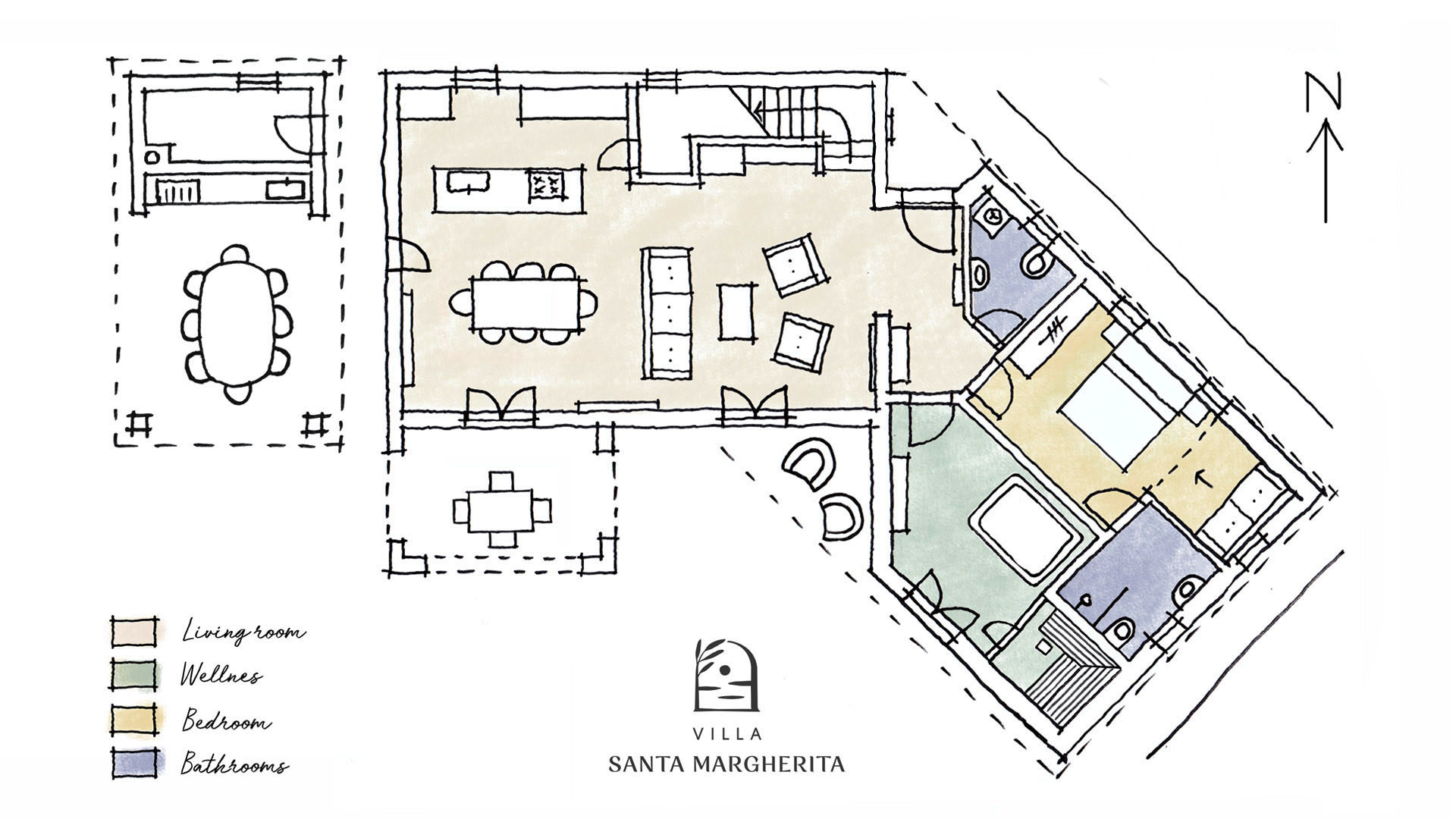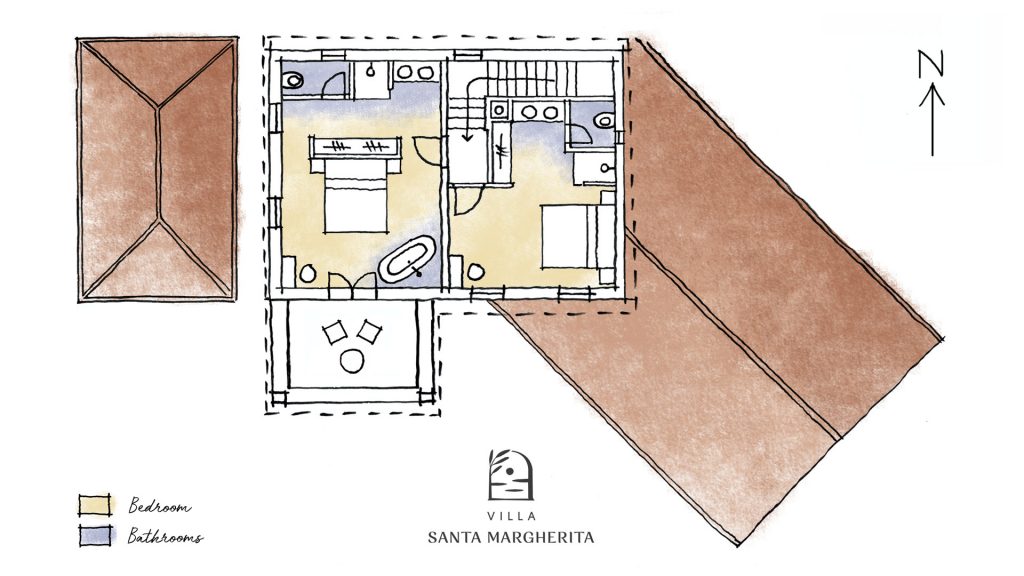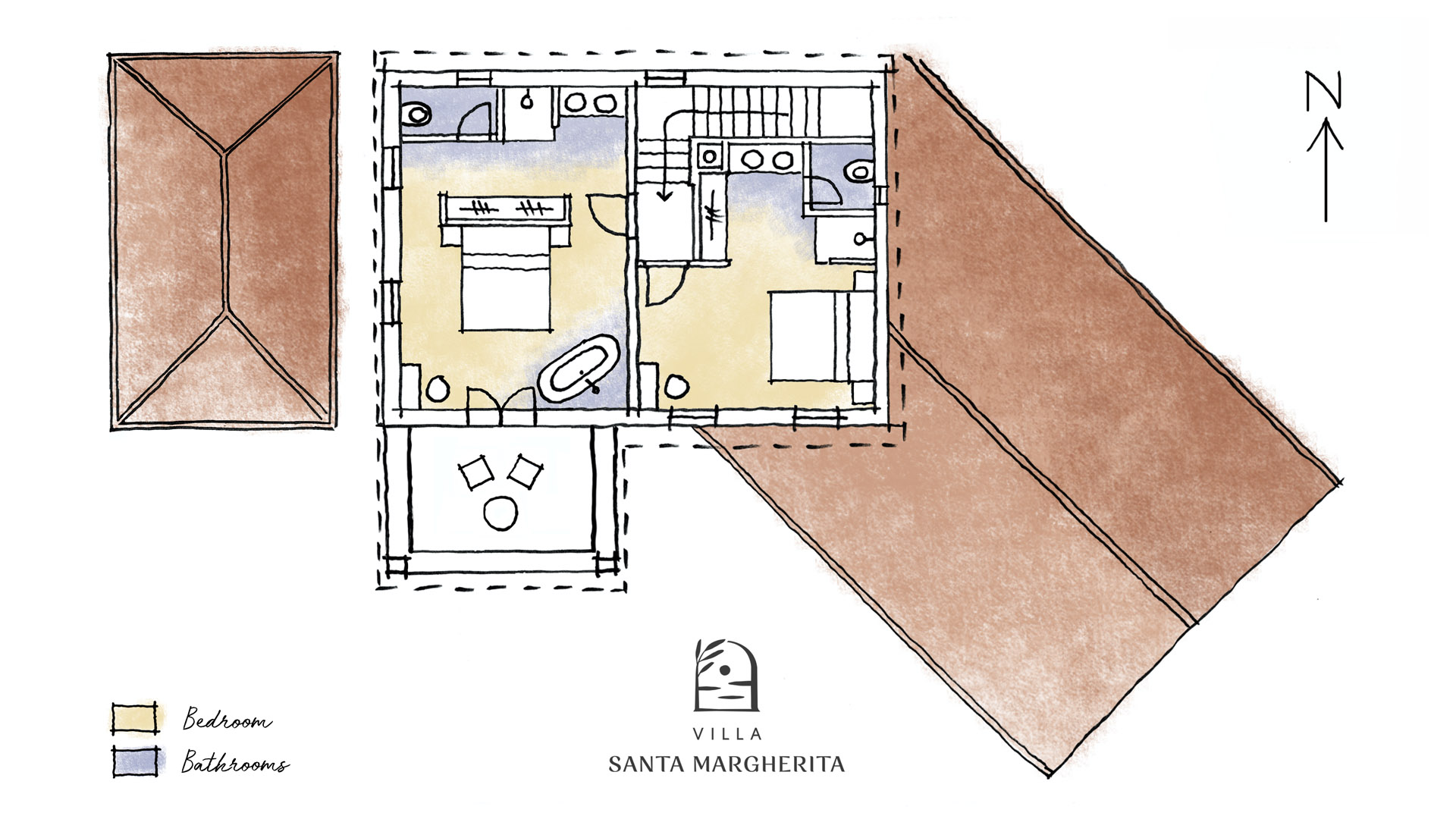 The property is rented fully furnished and equipped:
linen and towels (one bath towel, one hand towel, one pool towel, and one robe per guest) are included, with beds freshly made for your arrival and a change of linen at your disposal
electricity, hot and cold water
underfloor heating throughout the property
air conditioning in all major spaces
wood burning fire 
swimming pool (not heated)
wellness facilities including jacuzzi and sauna
all bedrooms with en-suite facilitise, shower, sink and WC
toiletries available in each bathroom
all bedrooms with closet storage place and a working desk
free standing bath in master bedroom
seperate down stairs WC with laundry facilities  
televisions in bedrooms and main living space
portable bluetooth music speaker
internet access is available via wifi in all rooms of the property
fully equipped main kitchen
tea/coffee corner
outside summer kitchen with grill, preparation and sink area
sunbathing terrace with automatic adjustable shaded pergola
dining tables and accessories for inside and outside dining
guest controlled security system
safe on premises
keys and gate remotes
Vodnjan, although being a small farming town, has almost all the things you might need close by. If not, the town of Pula is not so far away.
| Amenities | Distance |
| --- | --- |
| Kažun Park | 1,8 km |
| Doctor | 2.5 km |
| Pharmacy | 2.5 km |
| Veterinarian | 2,7 km |
| Brist Olive Oil Shop | 3,2 km |
| Plodine Supermarket | 3,5 km |
| Petrol Station | 3,8 km |
| Vodnjanka Restaurant | 4,1 km |
| Feral Restaurant | 8,3 km |
| Peroj Beach | 8,6 km |
| Fažana Beech/Town | 9,8 km |
| Pula Airport | 17,6 km |
Villa Santa Margherita is very well located just outside the town of Vodnjan on the road connecting Pula and Rovinj.
Vodnjan (3km)
Vodnjan is our home, and the location of our shop, and a historical place to visit. A Venetian town at heart, there are so many interssting things in the old town as well as all the things you need close by. 
Brijuni National Park (10km + boat ride)
This is a great place to visit and there is so much more there to see. Come ask us about some of the hidden highlights that you can discover there.
Pula: (15km)
Pula is the centre of life in istria and also home to the famous Amfitheatre and Roman arch among many other famous sites. We recommend a visit to the city fresh fruit and fish market especially.
Rovinj: (22km)
Roving is the jewel of Istria, just 20 minutes away. Walk the harbour area or climb to the very top of the town at sunset for the most breathtaking views. Coffee on the Hotel Adriatic terrace is a must if you can get a seat!
| Service | Price |
| --- | --- |
| Shopping and delivery for groceries | €25,00 |
| Extra cleaning, change of linen and towels for long stay guests | €150,00 |
If you have any other questions regarding renting the Santa Margherita Villa please feel free to reach out to us directly by email: [email protected]