My name is Paul and I am the Irish member of the Puhar family and BRIST Extra Virgin Olive Oil is our family business. BRIST is located in Vodnjan, the home of Istrian olive oil and now recognized as the No.1 region in the world for the highest quality extra virgin olive oil (EVOO).
To understand us, is to understand the three things that we are really passionate about:
Family – your family and ours
Producing world-class olive oil

An exceptional experience with us.
Our family, of four active generations, are passionate about farming and its respectful relationship with nature. It is our greatest joy to share with you what motivates us and what we have learned, along the way, on our olive oil journey.
Visit us for a free tasting in our shop, book an awarded tour on our grove, or order some of our oils via our web shop. Also feel free to contact us should you have any questions.
I hope we will have the chance to meet you in person.

Paul.

Our olives are grown specifically in antique Roman Villae Rusticae olive groves overlooking the beautiful Brijuni archipelago. In doing this we continue thousands of years of tradition. It is also our belief that in the modern era, the finest olives come from traditionally grown groves on smaller family owned agricultural land.
We have learned that, like the generations of our family, there is so much to learn from the past and the future. Our handpicking method is handed down though millennia and is still the only way to harvest with total care. The future is our use of cutting edge technology in the process of cold-extracted milling. Lastly, the present is the time we get to spend with you sharing our passion.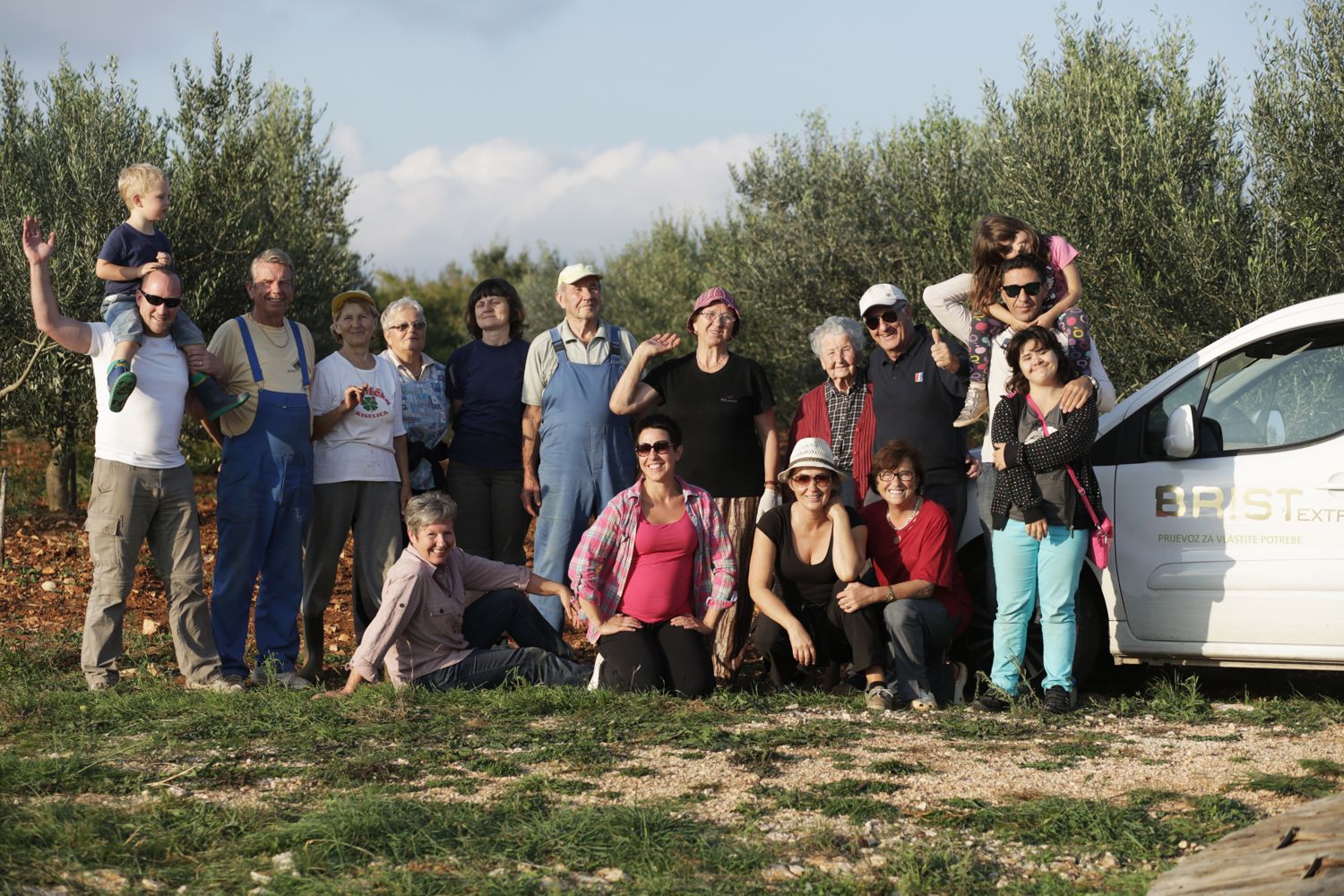 Come and enjoy a free guided tasting of our full range of BRIST extra virgin olive oils in the beautiful and historic town of Vodnjan. The town is known as the home of Istrian olive oil because of its uniquely suited micro climate, its history of olive cultivation since Roman times, and its present reputation for world class production.
October – May
Monday – Friday 10 – 14
Saturdays 10 – 14
June – Sept
Monday – Friday 10 – 16

Saturdays 10 – 14
The Brist Shop is:
wheelchair accessible
young kids & family friendly
Address:
Trgovačka 40, Vodnjan 52215
(opposite the post office)
We are close by:
5 minutes from Fažana
10 Minutes from Pula
20 minutes from Rovinj
30 minutes from Porec
40 minutes from Opatija
50 minutes from Rijeka
Guests can visit our shop  and enjoy a tasting of the full range of Brist extra virgin olive oils at no cost. It is our pleasure to share this experience with you.
We also stock a limited range of products from exceptional local, regional and international partners.
Wines – Babos (Vodnjan)/Arman (

Vižinada)

 
Balsamico – Aceto di Modena
Handmade Chocolates – VR Choco-Art (Pula)
Natural Olive Cosmetics – Bale 45 Degrees
Handmade Ceramics – Marinski (Rijeka)
We are open summer and winter. However, as a small family business, sometimes we need to step away from the shop for deliveries, work on the grove or in the cellar. Therefore, during the off season, it is a good idea to call ahead to ensure that we are open for you. We look forward to meeting you in person.
As a family we were greatly honored to be asked by the BBC to represent the olive oil experience in Istria. Such a professional team and really fun to work with, it was so encouraging that they really wanted to get a feel for us as a family and what it means to do something we so deeply care about.

The heart of everything we do is our olive grove located, just 3km from the shop, in the gently surrounding hills of Vodnjan. There is so much to learn about, especially the history of the land, going back to Roman times and before. Perhaps the most magical part is the views over the Brijuni archipelago, especially at sunset.
Location: Sta Margherita Olive Grove
(optional shop tasting afterwards)
a morning time olive farm walking tour
a full education on the growing / harvesting process
learn all about Istria's 2000-year olive oil history
visit to the (13th century) Sta. Margherita Chapel
see the Illyrian (Pre-Roman) archeology of the Histri tribes
an optional recommended full tasting at the Brist shop
No extra charge for shop tasting afterwards (1 extra hour)
Location: Sta Margherita Olive Grove
(includes traditional snacks and wine)
early evening olive farm walking tour
a full education on the growing / harvesting process
learn all about Istria's 2000-year olive oil history
visit to the 13th century Sta. Margherita Chapel
see the Illyrian (Pre-Roman) archeology of the Histri tribes
a guided tasting of Brist 'Exclusive Selection' EVOO
enjoy light traditional Istrian food and sparkling wine
taste all Brist oils with different foods
experience sunset over the Brijuni Islands and the stars come out, weather permitting 🙂
Summer evenings are really special occasions. All of us love to meet people and share experiences when the busy part of the day is done. We run tours just a couple of evenings a week as Lena and I have a young family. For us the the days with tours are great and the days without are great too! Getting the balance right is the trick.
Enjoy a winter tour too...
Being an Irish city boy, I never thought that my life would revolve around the rhythms of nature. That changed years ago, and it is one of the things that I love about living here in Istria and being part of an olive oil family.

Autumn, winter and spring are also wonderful times to visit the grove and a real opportunity to see behind the scenes of what olive growing is all about. During the cooler parts of the year we do walking tours with optional full tastings in the shop afterwards. Be ready, when nature takes control, it can get a little wild up there…

w
BRIST EXTRA VIRGIN OLIVE OILS
BRIST extra virgin olive oils, are all domestically produced from traditionally native Istrian olive sorts. These olives have been grown for thousands of years on this small peninsula with its uniquely suited micro-climate. The combination of perfect sunlight, light rain, nutrient rich soil and fresh sea salted winds give this small region unsurpassed olive growing conditions and now a growing reputation again for world class oils. It is known that during the time of ancient Rome, Istrian olive oil was considered, throughout the empire, to be the finest.
Brist Olive are delighted to present a range of extra virgin olive oils. Brist Oleum is a high quality oil, popular with top restaurants and great for both cooking and finishing dishes. Brist Premium offers a choice of three tasting experiences – delicate, harmonious and intense. Finally, there is Brist Exclusive Selection, created from hand picked and hand selected olives grown on century old trees, seasoned a life time in the perfect growing environment of Vodnjan.
Our new design, launched for harvest 2018, is inspired by guests wanting to know more about our family and the Sta. Margherita Olive Grove, where our olives are grown. More and more guests are choosing to visit our grove to get a real feeling for what olive oil is really all about and why we are passionate about making it.
The challenge for our new designer was to "re-freshen" the brand, keep many of its well known elements, but at the same time find a way to connect the oils back to where they come from, while also highlighting each oils special characteristics. We also wanted the bottle to be beautiful, elegant and engaging. If that wasn't enough, as clients, we are passionate about design so young designer Tina Erman Popović has a big job on her hands, and we think she did great work.
Thank you Tina, and to our guests and friends, enjoy!
As much as awards can be considered important in the process of assessing the quality of an olive oil, they are just part of the picture. Beside awards is analysis, whether that be chemical or sensory. Most importantly, however for us, is trusting our own instincts and experience, and above all listening openly to the feedback of our guests.

Brist are proud to have been named every year since its beginning in the internationally respected world guide book on extra virgin olive oils – Flos Olei. We also received a gold in the most prestigious olive oil competition in 2018 in New York. Visit us in Vodnjan and learn why this region is so special for olive oil.
National & International awards and Analysis
As a family we love sharing our passion for high quality extra virgin olive oil, ethically locally produced food and why these things mean so much to us. It is our great pleasure to share with you, your family or group as much knowledge and insight as we possibly can. We are deeply appreciative of the positive feedback we have received to date and hope that your experience with us will be equally positive, educational and fun.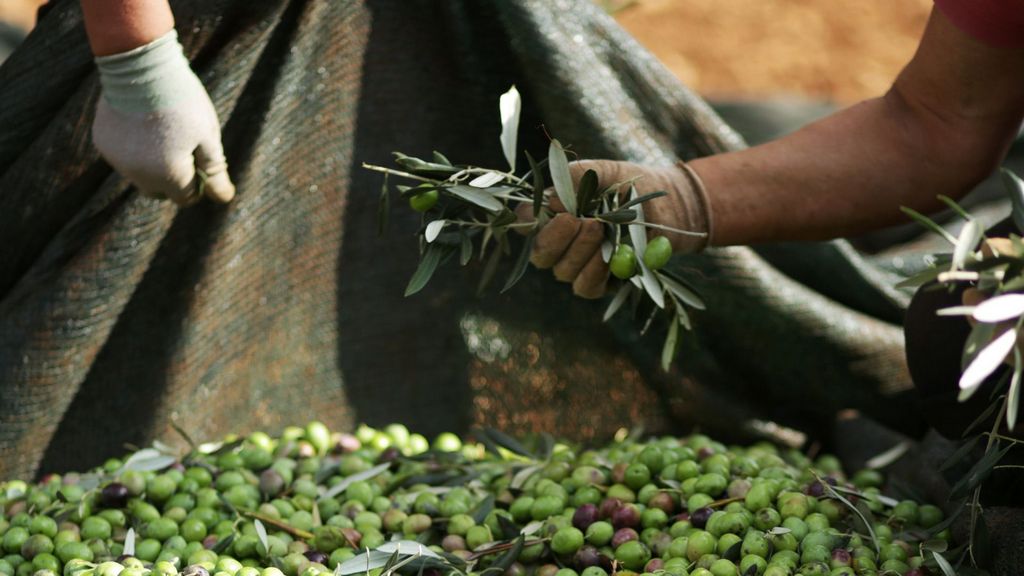 Wonderful Harvest 2019 Harvest is going great, the olives are strong and the first oils are really spectacular. It is gonna be a wonderful year with a beautiful range of balanced oils. Can't wait to see the reaction at the Vodnjan olive oil fair in November when the new harvest oils are launched…
See all Brist news